STIR/SHAKEN – After June 30
Date / Time:
Wednesday, June 23, 2021, 11:00 a.m. New York / 4:00 p.m. London
Overview:

June 30 is a big date for telecom in the US. On that date, the STIR/SHAKEN IP mandates go into effect AND carriers are required to have submitted their certifications for the FCC's new certification database. This webinar will quickly summarize these requirements and then focus on the next big date, Sept. 28. On this date, carriers are required to begin rejecting traffic from providers that have not registered with the FCC certification database. The webinar will delve into what carriers have to do to avoid having their traffic rejected.
Once these dates have come and gone, what is next? Two new STIR/SHAKEN developments are rocking the boat for carriers that previously had exemptions: The FCC recently brought up the date for small carriers to June 30, 2022 and the STI-GA relaxed the requirements for participating in STIR/SHAKEN, widening the net further. The webinar will delve into each of these things and examine their impacts.
For carriers with extensions, simply running down the clock to the end of the extension is a really bad idea. The webinar will dig into why carriers will want to come into compliance as quickly as possible.
The webinar will close by casting its eyes forward and looking briefly at what lies ahead for STIR/SHAKEN: TDM support, enterprise support, international support and support for basic call types that are not yet covered, such as diverted calls and emergency calls.
The webinar will conclude that June 30 is truly a significant date, but most certainly not the end of the road for STIR/SHAKEN. As Winston Churchill once observed, "This is not the end. It is not even the beginning of the end. But it is, perhaps, the end of the beginning."
Speakers:

Jim Hodges, Research Director – Cloud and Security, Heavy Reading | bio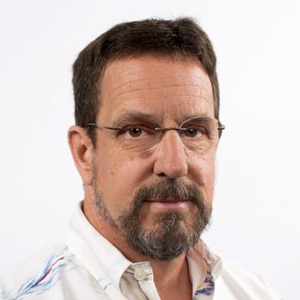 Michael Campbell, Senior Product Manager, NetNumber | bio
Jim leads Heavy Reading's research on the service assurance and security impact of the virtualized cloud on the control plane and application layers, both in the fixed and mobile core and at the enterprise edge. Jim focuses on the security impacts that cloud-based technologies such as 5G introduce from a cyber-threat detection perspective, as well as billing and service assurance transformation implications. Jim joined Heavy Reading from Nortel Networks, where he tracked the VoIP and application server market landscape and was a key contributor to the development of Wireless Intelligent Network (WIN) standards. Additional technical experience was gained with Bell Canada, where he performed IN and SS7 network planning, numbering administration, technical model forecast creation and definition of regulatory-based interconnection models. Jim is based in Ottawa, Canada.
close this window
Michael has a deep and varied background in telecom and has worked in both the service provider and network equipment manufacturer domains. Michael presently has Product Management responsibility for the full suite of telecom infrastructure applications offered by NetNumber on its TITAN platform. Prior to joining NetNumber, Michael held Product Management positions at a number of companies including Charter Communications, EXFO, IneoQuest and Tektronix Communications. Michael started his career at Nortel Networks, where his positions ranged from software development to Product Management and Business Development. Michael holds a Bachelor of Electrical Engineering degree from Queen's University (Kingston, Ontario, Canada) and Master of Electrical Engineering degree from University of British Columbia (Vancouver, Canada).
close this window
Vlad leads the Product Management Team for Mobileum Testing & Monitoring, with focus on the SITE pro-active testing and monitoring platform. As part of the product management team he drives the product roadmap and features in areas such as 5G, NFV, IoT, eSIM and IMS Services. Before joining Mobileum, Vlad worked as a Research Engineer at KTH Royal Institute of Technology in Stockholm, where he was involved in research projects related to antenna-based Self Organizing Networks (SON) and techno-economical aspects of M2M communication.
close this window
John serves as President of BitPath, a consortium of broadcasters that is planning the transition of member stations to ATSC 3.0 ("NextGen") and developing platforms to support new businesses that exploit the advanced capabilities of the NextGen broadcasting standard. BitPath is creating a nationwide data distribution network leveraging the enormous data distribution capacity of hundreds of leading television broadcast stations.

Prior to joining BitPath John was a partner in the Washington, D.C. office of Pillsbury, a global law firm with a leading technology practice, where he primarily focused on counseling clients in telecom, media and technology sectors. He was deeply involved in matters related to the development and regulatory approval of ATSC 3.0.

A "go-to" advisor on spectrum matters, before joining Pillsbury John led a large satellite and wireless network development group. He has also served in executive positions with NBC, Lockheed Martin, and New World Communications Group. He is the inventor or co-inventor of four patents related to wireless and satellite spectrum and secure authentication.
close this window
Winston Caldwell received his Bachelor of Engineering degree in electrical engineering from Vanderbilt University and his Master of Science degree in electrical engineering from the University of Southern California. He is a licensed Professional Engineer in the state of California with over twenty-five years of electrical engineering experience. He is the Vice President of Advanced Engineering at Fox Corporation. In the past, he has served as a Systems Engineer in the servers and storage industry with EMC Corporation and as a Senior Engineer in the aerospace industry with the Boeing Company.
close this window
Madeleine Noland is the President of the Advanced Television Systems Committee Inc. Widely respected for her consensus-building leadership style, she chaired the ATSC technology group that oversees the ATSC 3.0 next-generation broadcast standard before being named ATSC President in May 2019. Previously, she chaired various ATSC 3.0-related specialist groups, ad hoc groups and implementation teams since 2012.

A 15-year industry veteran, Noland held key technology management and standards roles at Backchannelmedia Inc., Telvue Corp. and LG Electronics. She received TV NewsCheck's "2019 Futurist" Women in Technology Award and was named one of 2018's "Powerful Women in Consumer Technology" by Dealerscope magazine. In 2016, she received the ATSC's highest technical honor, the Bernard J. Lechner Outstanding Contributor Award. She graduated cum laude from the University of Massachusetts .
close this window
Ralph Brown founded Brown Wolf Consulting LLC after retiring from CableLabs® where he was CTO and responsible for leading CableLabs' Research and Development staff in delivering innovative technology to the cable industry. In this role, he led research and development in a broad range of areas, including: Hybrid Fiber-Coax, Optical, and Wireless Network Technologies, as well as Open Source Software, Security, and Technology Policy. In this capacity, he was responsible for leading opportunities for convergence across all of CableLabs programs. During this period he also served on the Board of Directors for SCTE/ISBE, the Digital Living Network Alliance (DLNA), the Open Connectivity Foundation (OCF), and Kyrio®.

Prior to CableLabs, Mr. Brown worked for [email protected] as Chief Architect, Set-top Systems where he worked on broadband applications for set-top terminals and entertainment devices. Before joining [email protected], he worked for Time Warner Cable as Chief Software Architect in their Advanced Engineering Department where he worked on the Orlando Full Service Network and was a key contributor the Time Warner Cable Pegasus Program.

Mr. Brown earned a master's degree in Electrical Engineering from Massachusetts Institute of Technology. His Master's thesis was in the field of Speech Recognition. He received his bachelor's degree in Electrical Engineering, Summa Cum Laude, from North Carolina State University.
close this window

Webinar Archive Registration
To register for this webinar, please complete the form below. Take care to provide all required information (indicated in
red
). Press
Register
to complete your registration. If you have already registered for our site or for one of our webinars, you may
login
to register without re-entering your information.