Pivoting to addressable ads to uplift Pay TV revenues
Date / Time:
Tuesday, May 18, 2021, 11.00 a.m. New York / 4.00 p.m. London
Overview:

With content acquisition costs rising faster than pay-TV subscription fees, many video service operators are looking to addressable advertising to bolster margins and strengthen their video revenue streams.
Join our virtual panel to learn how new revenue can be unlocked by operators of all sizes using highly targeted, Server-Side Ad Insertion (SSAI) technology that can deliver more relevant and valuable video advertising to each consumer.
Discussion topics:
What is addressable advertising and what is driving market interest?
What is the state of adoption of SSAI amongst operators?
What are the tangible benefits that operators can gain from the latest ad-tech?
What do operators need to get started with addressable advertising?
What considerations can help simplify the path toward addressable advertising?
Speakers: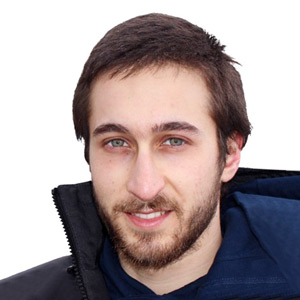 André Bento, Product Manager, Ad-tech, Velocix | bio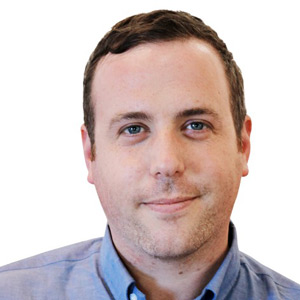 Daniel Church, Head of Advanced TV Product, Beachfront | bio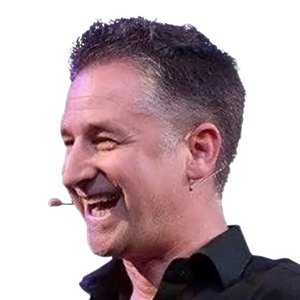 Andreas Waltenspiel, General Manager, Waltenspiel Management Consulting | bio
Andre Bento is an expert on addressable advertising and is responsible for managing the Server-Side Ad Insertion software line at Velocix, a provider of carrier-grade content delivery network and advertising technology. In addition to spearheading the development of Velocix's ad-tech solutions, Bento has been a key player in the company's transition to SaaS solutions that can be deployed quickly and cost effectively. Prior to joining Velocix, he held senior level roles at video streaming service providers DAZN Group and Perform Group.
close this window
Daniel Church is a savvy and strategic product leader with more than a decade of experience driving advertising innovation across the TV industry. He currently serves as the Head of Advanced TV Product at Beachfront Media, where he leads the company's ground-breaking endeavour to connect traditional cable and broadcast television to modern advertising marketplaces. An expert in TV infrastructure and high-frequency ad trading, Church has authored several patent-pending technologies around Advanced TV. Prior to his role at Beachfront, he served in similar roles at FreeWheel, StickAds.tv (Acquired by FreeWheel) and Smaato.
close this window
Andy Waltenspiel is General Manager at Waltenspiel Management Consulting and has considerable experience as a keynote speaker and moderator at video tech industry events. He is producing the "Connecting the Dots" interview series featuring senior execs in the telco and media industry, where he spent the last 20 years at companies like Sky and Samsung. He is a visiting fellow at MIT Sloan School of Management, Cambridge/MA and Harvard Business School, Boston/MA.
close this window
John serves as President of BitPath, a consortium of broadcasters that is planning the transition of member stations to ATSC 3.0 ("NextGen") and developing platforms to support new businesses that exploit the advanced capabilities of the NextGen broadcasting standard. BitPath is creating a nationwide data distribution network leveraging the enormous data distribution capacity of hundreds of leading television broadcast stations.

Prior to joining BitPath John was a partner in the Washington, D.C. office of Pillsbury, a global law firm with a leading technology practice, where he primarily focused on counseling clients in telecom, media and technology sectors. He was deeply involved in matters related to the development and regulatory approval of ATSC 3.0.

A "go-to" advisor on spectrum matters, before joining Pillsbury John led a large satellite and wireless network development group. He has also served in executive positions with NBC, Lockheed Martin, and New World Communications Group. He is the inventor or co-inventor of four patents related to wireless and satellite spectrum and secure authentication.
close this window
Winston Caldwell received his Bachelor of Engineering degree in electrical engineering from Vanderbilt University and his Master of Science degree in electrical engineering from the University of Southern California. He is a licensed Professional Engineer in the state of California with over twenty-five years of electrical engineering experience. He is the Vice President of Advanced Engineering at Fox Corporation. In the past, he has served as a Systems Engineer in the servers and storage industry with EMC Corporation and as a Senior Engineer in the aerospace industry with the Boeing Company.
close this window
Madeleine Noland is the President of the Advanced Television Systems Committee Inc. Widely respected for her consensus-building leadership style, she chaired the ATSC technology group that oversees the ATSC 3.0 next-generation broadcast standard before being named ATSC President in May 2019. Previously, she chaired various ATSC 3.0-related specialist groups, ad hoc groups and implementation teams since 2012.

A 15-year industry veteran, Noland held key technology management and standards roles at Backchannelmedia Inc., Telvue Corp. and LG Electronics. She received TV NewsCheck's "2019 Futurist" Women in Technology Award and was named one of 2018's "Powerful Women in Consumer Technology" by Dealerscope magazine. In 2016, she received the ATSC's highest technical honor, the Bernard J. Lechner Outstanding Contributor Award. She graduated cum laude from the University of Massachusetts .
close this window
Ralph Brown founded Brown Wolf Consulting LLC after retiring from CableLabs® where he was CTO and responsible for leading CableLabs' Research and Development staff in delivering innovative technology to the cable industry. In this role, he led research and development in a broad range of areas, including: Hybrid Fiber-Coax, Optical, and Wireless Network Technologies, as well as Open Source Software, Security, and Technology Policy. In this capacity, he was responsible for leading opportunities for convergence across all of CableLabs programs. During this period he also served on the Board of Directors for SCTE/ISBE, the Digital Living Network Alliance (DLNA), the Open Connectivity Foundation (OCF), and Kyrio®.

Prior to CableLabs, Mr. Brown worked for [email protected] as Chief Architect, Set-top Systems where he worked on broadband applications for set-top terminals and entertainment devices. Before joining [email protected], he worked for Time Warner Cable as Chief Software Architect in their Advanced Engineering Department where he worked on the Orlando Full Service Network and was a key contributor the Time Warner Cable Pegasus Program.

Mr. Brown earned a master's degree in Electrical Engineering from Massachusetts Institute of Technology. His Master's thesis was in the field of Speech Recognition. He received his bachelor's degree in Electrical Engineering, Summa Cum Laude, from North Carolina State University.
close this window

Webinar Archive Registration
To register for this webinar, please complete the form below. Take care to provide all required information (indicated in
red
). Press
Register
to complete your registration. If you have already registered for our site or for one of our webinars, you may
login
to register without re-entering your information.