Maximizing the ROI of your 5G Spectrum Assets
Date / Time:
Wednesday, May 26, 2021, 10:00 a.m New York / 3:00 p.m London
Overview:

Spectrum is a mobile operator's most valuable asset and the build-out of its 5G RAN one of its biggest costs.
However, while O-RAN is promising and delivering much in helping driving down the costs of 5G network roll-out, it still lags behind the major network equipment vendors in key areas such as the 5G NR uplink. The result is a 5G network with poor spectral efficiency and inflated infrastructure costs.
This webinar will address the challenge of 5G spectral efficiency, the issues that impact it, and the cost savings operators can realise by addressing it. It will present the latest analyst research and show how improvements in 5G radio signal processing can deliver significant savings on infrastructure costs for mobile operators.
During the webinar, you will learn:
The factors impacting 5G spectral efficiency and its impact on network performance and capacity
The business case for better spectral efficiency and how it can maximize ROI from scarce spectrum assets
The steps Operators and Vendors can take to maximize Spectral Efficiency of their 5G network
Speakers:

Roz Roseboro, Contributing Analyst, Heavy Reading | bio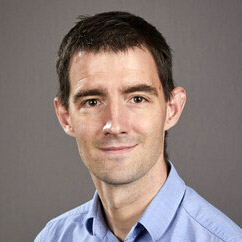 Professor Rob Maunder, CTO AccelerComm | bio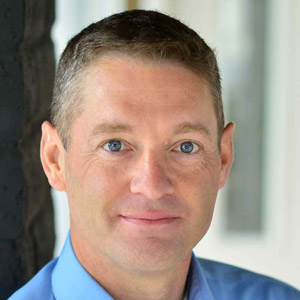 Joe Madden, Founder and Lead Analyst, Mobile Experts | bio
Roz has nearly 20 years' experience in market research, marketing and product management. She focuses on how innovation and change are impacting the compute, network and storage infrastructure domains, with particular emphasis on trends such as virtualization, componentization and convergence. Roz joined Heavy Reading following eight years at OSS Observer and Analysys Mason, where she most recently managed its Middle East and Africa regional program, and prior to that, its Infrastructure Solutions and Communications Service Provider programs.

She spent five years at RHK, where she ran the Switching and Routing and Business Communication Services programs. Prior to becoming an analyst, she worked at Motorola on IT product development and radio and mobile phone product management. Roz holds a BA in English from the University of Massachusetts, Amherst, and an MBA in marketing, management, and international business from the J.L. Kellogg Graduate School of Management at Northwestern University. She is based in Chicago.
close this window
Rob Maunder is the founder and CTO of AccelerComm, and an industry authority on channel coding. He holds a professorship at the University of Southampton, UK and has published over 100 IEEE papers on the holistic design of signal processing algorithms and hardware implementations for error correction decoders, including turbo, LDPC and polar decoders. Rob's research has reframed the industry debate around channel coding for 5G and significantly influenced the direction of the 3GPP's RAN1 working group.
close this window
Joe Madden founded Mobile Experts and serves as the lead analyst. Over the past 30 years, Mr. Madden has accurately predicted Digital Predistortion, Remote Radio Heads, Small Cells, 5G Fixed Wireless, and the true size of the IoT market. He has worked as an RF engineer and managed product lines in mobile infrastructure and in handset components. He has parachuted in an interim CEO, and returned a dying company to profits. He currently leads the Mobile Experts team in analysis of wireless communications and Edge Computing. Education: UCLA and Stanford for Physics and Business. He will spike a volleyball if it comes near him.
close this window
Sasha Javid is the Chief Operating Officer of BitPath, a consortium tasked with helping broadcasters launch new data services leveraging the ATSC 3.0 standard. As part of this effort, BitPath is creating a nationwide broadcast data network utilizing the capacity of its member stations.

Prior to joining BitPath, Sasha was the Chief Data Officer to the FCC's Incentive Auction Task Force, which was responsible for implementing the world's first two-way spectrum auction. During his time at the FCC, he led an operations research team whose work was awarded the prestigious Franz Edelman Award in 2018.

In addition to his government service, Sasha has more than 15 years of industry experience. He co-founded RadioSherpa, which was successfully sold to TuneIn, one of the most popular radio applications on the iPhone and Android platforms. In addition, he was the first employee at a venture-backed wireless IoT startup, an attorney, and a venture capitalist. Sasha has degrees from the Wharton School and UCLA School of Law.
close this window
Winston Caldwell received his Bachelor of Engineering degree in electrical engineering from Vanderbilt University and his Master of Science degree in electrical engineering from the University of Southern California. He is a licensed Professional Engineer in the state of California with over twenty-five years of electrical engineering experience. He is the Vice President of Advanced Engineering at Fox Corporation. In the past, he has served as a Systems Engineer in the servers and storage industry with EMC Corporation and as a Senior Engineer in the aerospace industry with the Boeing Company.
close this window
Madeleine Noland is the President of the Advanced Television Systems Committee Inc. Widely respected for her consensus-building leadership style, she chaired the ATSC technology group that oversees the ATSC 3.0 next-generation broadcast standard before being named ATSC President in May 2019. Previously, she chaired various ATSC 3.0-related specialist groups, ad hoc groups and implementation teams since 2012.

A 15-year industry veteran, Noland held key technology management and standards roles at Backchannelmedia Inc., Telvue Corp. and LG Electronics. She received TV NewsCheck's "2019 Futurist" Women in Technology Award and was named one of 2018's "Powerful Women in Consumer Technology" by Dealerscope magazine. In 2016, she received the ATSC's highest technical honor, the Bernard J. Lechner Outstanding Contributor Award. She graduated cum laude from the University of Massachusetts.
close this window
Ralph Brown founded Brown Wolf Consulting LLC after retiring from CableLabs® where he was CTO and responsible for leading CableLabs' Research and Development staff in delivering innovative technology to the cable industry. In this role, he led research and development in a broad range of areas, including: Hybrid Fiber-Coax, Optical, and Wireless Network Technologies, as well as Open Source Software, Security, and Technology Policy. In this capacity, he was responsible for leading opportunities for convergence across all of CableLabs programs. During this period he also served on the Board of Directors for SCTE/ISBE, the Digital Living Network Alliance (DLNA), the Open Connectivity Foundation (OCF), and Kyrio®.

Prior to CableLabs, Mr. Brown worked for [email protected] as Chief Architect, Set-top Systems where he worked on broadband applications for set-top terminals and entertainment devices. Before joining [email protected], he worked for Time Warner Cable as Chief Software Architect in their Advanced Engineering Department where he worked on the Orlando Full Service Network and was a key contributor the Time Warner Cable Pegasus Program.

Mr. Brown earned a master's degree in Electrical Engineering from Massachusetts Institute of Technology. His Master's thesis was in the field of Speech Recognition. He received his bachelor's degree in Electrical Engineering, Summa Cum Laude, from North Carolina State University.
close this window
Jason Thibeault is the Executive Director of the Streaming Video Alliance, a global association of companies collaborating to solve critical challenges in delivering a better streaming video experience and increasing adoption. Prior to this role, Jason spent eight years at Limelight Networks, a leading CDN, where he held several roles including product manager and marketing strategist. Jason is an inventor on multiple technical patents in the streaming industry and a proven entrepreneur. He is also a contributing editor to Streaming Media Magazine.
close this window

Webinar Archive Registration
To register for this webinar, please complete the form below. Take care to provide all required information (indicated in
red
). Press
Register
to complete your registration. If you have already registered for our site or for one of our webinars, you may
login
to register without re-entering your information.