Laying the Foundations for 5G Network Slicing Management
Date / Time:
Wednesday, May 5, 2021, 11:00 am New York / 4:00 pm London
Overview:


5G E2E slicing provides an efficient and cost-effective way for CSPs to deliver a multitude of new services and business models each with a diverse set of requirements (speed, latency, connectivity) across an interconnected, heterogeneous network. 5G networks will span multiple zones, including the RAN, edge, transport, core and public clouds traversing network layers including optical, microwave and IP.
As 5G and E2E slicing become a reality, it has become apparent that multi-domain service orchestration will be crucial to the successful deployment of these new services, automating provisioning and activation as well as end-to-end lifecycle management of services across multiple domain-level network orchestrators. The sheer number of services and network changes required to support this diversity makes transport optimization and automation critical to the success of a 5G rollout.
Join this webinar to learn from Amdocs and Sedona experts about:
The latest related industry standards
The key role of multi-domain service orchestration
The crucial part transport plays in E2E slicing
How to guarantee SLAs over network slices that utilize both L1/L3 slices and how to interface into NSMF slice manager
Speakers:

Gabriel Brown, Senior Principal Analyst – Mobile Networks & 5G, Heavy Reading | bio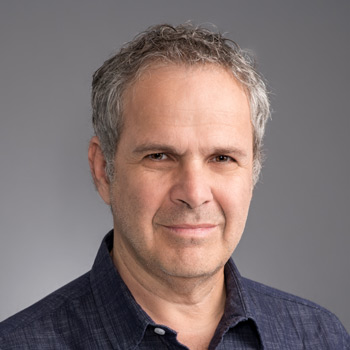 Ori Gerstel, Founder and CTO, Sedona Systems | bio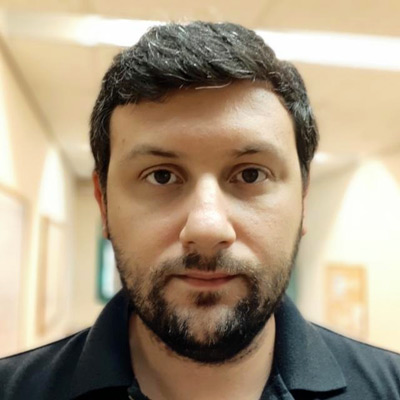 Daniel Dorman, Lead product manager , Open Network Orchestrator, Amdocs | bio
Gabriel leads mobile network research for Heavy Reading. Starting from a system architecture perspective, his coverage area includes RAN, core, and service-layer platforms. Key research topics include 5G, LTE Advanced, virtual RAN, software-based mobile core, and the application of cloud technologies to mobile networking. Gabriel has more than 15 years' experience as a mobile network analyst. Prior to joining Heavy Reading, he was Chief Analyst for Light Reading's Insider research service; before that, he was editor of IP Wireline and Wireless Week at London's Euromoney Institutional Investor.
close this window
Founder and CTO of Sedona Systems, Ori began his exploration of optical networking at IBM, followed by senior architecture positions at Tellabs and Nortel, and then Principal Engineer at Cisco, where he drove the architecture for IP/optical technologies. He holds a PhD from Technion (Israel Institute of Technology). Ori has been awarded the grade of IEEE Fellow (2008) and OSA Fellow (2014) for his contribution to optical networking. He published over a 100 papers, plus several book chapters and holds over 40 granted patents on optical and multilayer networks. Ori helped bring academia and industry closer together by serving as Editor in Chief of the Journal of Optical Communications and Networking (JOCN), and Steering Committee Member for the Optical Fiber Conference (OFC).
close this window
An industry veteran with over 19 years' experience in carrier ethernet & optical transport networks, Daniel previously held a variety of roles at ECI Telecom (Ribbon). These included EMS product manager, sales engineer responsible for architecting network solutions, and engineering roles in the professional services group, where he operated global POCs and crafted unique solutions for hard-to-solve problems. Earlier, Daniel served in the Israeli Air Force network operations center.

Daniel holds a B.Sc. in computer science from the Holon Institute of Technology, Israel.
close this window
John serves as President of BitPath, a consortium of broadcasters that is planning the transition of member stations to ATSC 3.0 ("NextGen") and developing platforms to support new businesses that exploit the advanced capabilities of the NextGen broadcasting standard. BitPath is creating a nationwide data distribution network leveraging the enormous data distribution capacity of hundreds of leading television broadcast stations.

Prior to joining BitPath John was a partner in the Washington, D.C. office of Pillsbury, a global law firm with a leading technology practice, where he primarily focused on counseling clients in telecom, media and technology sectors. He was deeply involved in matters related to the development and regulatory approval of ATSC 3.0.

A "go-to" advisor on spectrum matters, before joining Pillsbury John led a large satellite and wireless network development group. He has also served in executive positions with NBC, Lockheed Martin, and New World Communications Group. He is the inventor or co-inventor of four patents related to wireless and satellite spectrum and secure authentication.
close this window
Winston Caldwell received his Bachelor of Engineering degree in electrical engineering from Vanderbilt University and his Master of Science degree in electrical engineering from the University of Southern California. He is a licensed Professional Engineer in the state of California with over twenty-five years of electrical engineering experience. He is the Vice President of Advanced Engineering at Fox Corporation. In the past, he has served as a Systems Engineer in the servers and storage industry with EMC Corporation and as a Senior Engineer in the aerospace industry with the Boeing Company.
close this window
Madeleine Noland is the President of the Advanced Television Systems Committee Inc. Widely respected for her consensus-building leadership style, she chaired the ATSC technology group that oversees the ATSC 3.0 next-generation broadcast standard before being named ATSC President in May 2019. Previously, she chaired various ATSC 3.0-related specialist groups, ad hoc groups and implementation teams since 2012.

A 15-year industry veteran, Noland held key technology management and standards roles at Backchannelmedia Inc., Telvue Corp. and LG Electronics. She received TV NewsCheck's "2019 Futurist" Women in Technology Award and was named one of 2018's "Powerful Women in Consumer Technology" by Dealerscope magazine. In 2016, she received the ATSC's highest technical honor, the Bernard J. Lechner Outstanding Contributor Award. She graduated cum laude from the University of Massachusetts .
close this window
Ralph Brown founded Brown Wolf Consulting LLC after retiring from CableLabs® where he was CTO and responsible for leading CableLabs' Research and Development staff in delivering innovative technology to the cable industry. In this role, he led research and development in a broad range of areas, including: Hybrid Fiber-Coax, Optical, and Wireless Network Technologies, as well as Open Source Software, Security, and Technology Policy. In this capacity, he was responsible for leading opportunities for convergence across all of CableLabs programs. During this period he also served on the Board of Directors for SCTE/ISBE, the Digital Living Network Alliance (DLNA), the Open Connectivity Foundation (OCF), and Kyrio®.

Prior to CableLabs, Mr. Brown worked for [email protected] as Chief Architect, Set-top Systems where he worked on broadband applications for set-top terminals and entertainment devices. Before joining [email protected], he worked for Time Warner Cable as Chief Software Architect in their Advanced Engineering Department where he worked on the Orlando Full Service Network and was a key contributor the Time Warner Cable Pegasus Program.

Mr. Brown earned a master's degree in Electrical Engineering from Massachusetts Institute of Technology. His Master's thesis was in the field of Speech Recognition. He received his bachelor's degree in Electrical Engineering, Summa Cum Laude, from North Carolina State University.
close this window