Date / Time:
Wednesday, September 15, 2021, 11:00 a.m. New York / 4:00 p.m. London
Overview:




There are few things hotter in today's tech world than edge computing, with companies of all shapes and sizes seeking to bring powerful Internet functionality closer to users. That's because edge computing offers great potential to transform the entire underlying architecture of the Internet from huge, centralized data centers to a much more distributed storage and computing ecosystem. So, like other service providers, cable operators and their tech partners are exploring the technology as they aim to develop and deliver such next-gen, low-latency connectivity services as AR/VR, cloud gaming, holographic video, light-field displays, smart homes, 5G, autonomous vehicles, healthcare sensors, surveillance, smart cities and facial recognition.
As they embark on this journey, cable providers must answer some critical questions about the benefits, challenges and costs of edge computing, as well as the best strategies and directions to pursue. To address these issues, Light Reading has teamed up with four key vendors to survey operators about their edge compute ambitions and approaches. In this webinar, we will present the results of that ground-breaking survey, discuss the implications and spell out the industry's next steps.
Speakers:

Alan Breznick, Cable/Video Practice Leader, Light Reading | bio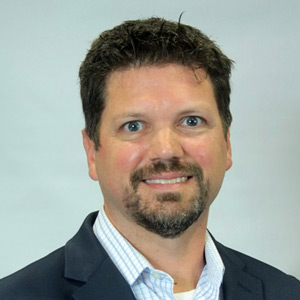 Rob Wilmoth, Chief Architect, Service Provider Team, Red Hat North America | bio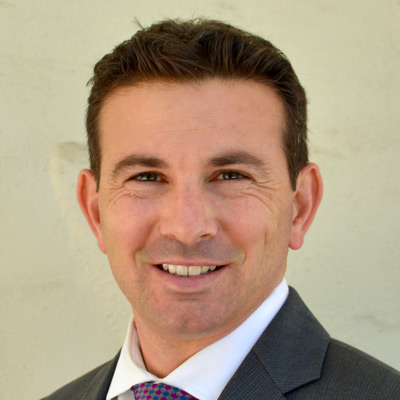 Asaf Matatyaou, Vice President of Solutions and Product Management, Harmonic | bio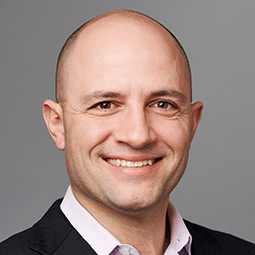 Theodore Tzevelekis, Vice President Business Development Mass Infrastructure Group, Cisco | bio

Fernando Villarruel, Chief Architect, Ciena | bio
Alan Breznick has tracked the media, telecommunications, broadband, and consumer electronics industries for more than 20 years. Before switching over to Heavy Reading in 2007, he was the original editor of Light Reading Cable Website and founding author of Heavy Reading's Cable Industry Insider. At Heavy Reading, he primarily focuses on cable/MSO services, technologies, and networks, as well as IPTV infrastructure. Alan was formerly a broadband analyst for Kinetic Strategies and a contributing analyst for One Touch Intelligence. He previously reported for Communications Daily, Cable World, Multichannel News, Broadband Daily, Crain's New York Business, and Genuine Article Press, among other publications.
close this window
Rob Wilmoth is Chief Architect for the Red Hat North America Service provider team. He works closely with customers and partners advising and assisting with challenges ranging from regulatory compliance and general IT, to changing the way that they view their business problems in the network and content delivery spaces. He has been with Red Hat for eleven years in various Solutions Architecture roles supporting accounts including AT&T, WarnerMedia, Charter Communications, Comcast, TIAA Bank, and the utility industry.
close this window
Asaf Matatyaou is Vice President of Solutions and Product Management for the Cable Access Business at Harmonic. In this role, Asaf is responsible for product management, strategy and solution architectures, including Harmonic's virtual cable access solution, CableOS®. Asaf has over 20 years of experience as an engineer and executive in the cable industry, including roles where he led development of CMTS products and helped drive industry specifications. Asaf earned his BS degree in Computer Science and Engineering from the University of California, Davis.
close this window
Theodore Tzevelekis is the VP leading Business Development for Cisco Systems' Mass-Scale Infrastructure Group. Theo is responsible for identifying new business opportunities for Cisco and incubating business models to pursue them. His current main focus is on defining and executing against Cisco's Carrier Edge Strategy, in collaboration with Cisco's ecosystem partners and select Service Providers across the world.

Theo's prior professional experience includes Engineering at Cisco, Management Consulting at Bain & Co, and Corporate Strategy. He holds an MBA from INSEAD. His background allows him to take a holistic approach to business development, balancing technology and business considerations to propose innovative approaches to solving challenging problems. Infinitely curious, on a journey of continuous learning, Theo is very keen to exchange thoughts with experts of all fields to share his views, gain new perspectives and improve his understanding.
close this window
Current responsibility for developing the our long-term vision for cable access networking, including advances in optics, packet networking, and automation software. Focused on leading internally and the cable industry in the transition to automated Distributed Access Architectures. An industry veteran with impactful solutions to the MSO industry for more than 20 years, including fundamental contributions to linear access networks and distributed access technologies.
close this window
Tom Williams is Chief Technology Officer with Schurz Broadband Group. Tom began his career in the cable industry as an R&D engineer at Scientific-Atlanta developing and deploying the first digital set-top boxes. He moved into consulting with KPMG and later joined Comcast as the Regional Director of Engineering where he was first to deploy new technologies for the company including the VOD, HD-DVR, CHSI, HDTV and more. In 2006 Tom joined ARRIS as Vice President of Marketing and Business Development, where he won 2 AMY awards and implemented a company-wide brand transformation and management strategy. Tom returned to consulting, as a Managing Partner with Brightset Consulting specializing in global marketing and communications strategies for technology companies. He joined the Schurz Communications leadership team in 2016 where he drives technology strategy for the company.

Tom is a long-standing member of SCTE, CTAM, NCTC and WICT. He enjoys mentoring young people interested in technology and advanced video related careers. He has served as a Board member on the Baltimore County Technology Council and the Technology Board for the University of Maryland driving technology solutions to serve students and faculty of the college. Tom was inducted into the prestigious Cable TV Pioneers in 2019.

An active participant in his hometown of Atlanta, he enjoys coaching youth sports teams, serving on community technology boards and supporting local and military-owned business growth. Tom is a member of the American Legion and a United States Marine Corps veteran. He is a member of the Marine Corps Memorial Association that educates and connects others on the history of the Corps and the sacrifices of those who serve.
close this window

Webinar Archive Registration
To register for this webinar, please complete the form below. Take care to provide all required information (indicated in
red
). Press
Register
to complete your registration. If you have already registered for our site or for one of our webinars, you may
login
to register without re-entering your information.