Exceeding Expectations in 5G mmWave: How Far Can We Go?
Date / Time:
Thursday, April 22, 2021, 11:00 a.m. New York / 4:00 p.m. London
Overview:


5G mmWave spectrum offers wide frequency bandwidths with the ability to deliver Gigabit speeds to users in urban, suburban and rural, remote or hard-to-access locations. Previously held theories believed that 5G mmWave could deliver faster speeds at a limited distance, making it not suitable for FWA use cases. However, recent findings are proving otherwise.
In a series of tests with service providers across Europe, North American and Australia, Qualcomm Technologies, Inc. and Casa Systems have demonstrated impressive mmWave range and proven its suitability for fixed wireless access (FWA). With data connections reaching over 7 kilometers (4.3 miles), extended-range mmWave redefines perceptions that high-band spectrum is limited to urban and high-density deployment environments. This technology can help service providers expand their coverage and open the door for new possibilities that will bring 5G benefits to homes and business everywhere, from urban to rural communities.
This represents a monumental step forward in the potential for 5G mmWave, made possible by an innovative approach from both Qualcomm Technologies and Casa Systems.
In this webinar, Gautam Sheoran, senior director of product management at Qualcomm Technologies, Inc. and Peter Lewis, Casa Systems European technical account director, will discuss:
How these global tests were orchestrated to deliver significant speeds over ever-increasing distances
Where 5G mmWave's limitations still exist and how these can be overcome
What these new distance and throughput outcomes mean for operators planning to deploy 5G mmWave networks
Which use cases benefit most from improved real-world performance
Speakers:

Gabriel Brown, Principal Analyst – Mobile Networks and 5G, Heavy Reading | bio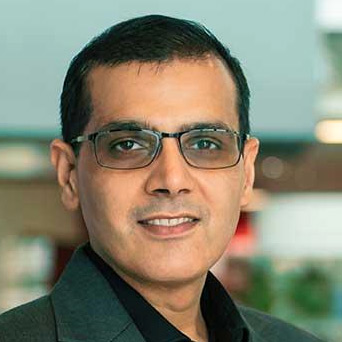 Gautam Sheoran, Senior Director, Product Management, Qualcomm Technologies, Inc. | bio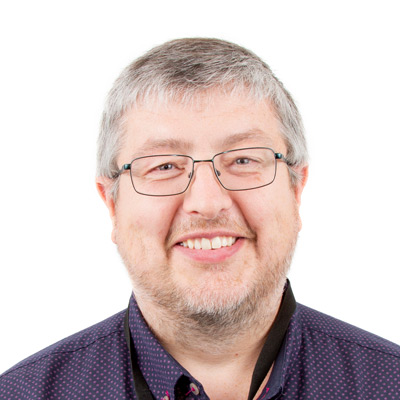 Peter Lewis, Technical Director, Europe, Casa Access Devices | bio
Gabriel leads mobile network research for Heavy Reading. He covers system architecture including RAN, core, and service-layer platforms. Key research topics include 5G, LTE Advanced, software-based mobile core, and the application of cloud technologies to mobile networking. Gabriel has more than 15 years' experience as a mobile network analyst. Prior to joining Heavy Reading, he was Chief Analyst for Light Reading's Insider research service; before that, he was editor of IP Wireline and Wireless Week at London's Euromoney Institutional Investor.
close this window
Gautam Sheoran serves as a senior director of product management, overseeing 4G and 5G cellular modem products. This includes the modem chipset products that are used across various business units, spanning mobile, industrial, and automotive segments.

Sheoran has more than 20 years of experience in the wireless communications industry including 16-plus years at Qualcomm. Since joining the company in 2004, he has held various positions in engineering, marketing, and product management including several years in product management for 3G, 4G, and 5G products. br />
Sheoran holds a Bachelor of Science in Computer Engineering from Pune University, India; a Master of Science in Electrical Engineering from Georgia Tech, Atlanta; and an MBA from the University of California, Los Angeles.
close this window
Peter has spent over a quarter of a century involved in both Mobile Infrastructure and 3GPP related solutions and devices such as Fixed Wireless and IoT. Previously having held roles at Ericsson and NetComm Wireless (prior to its acquisition by Casa Systems in 2019), Peter is currently Technical Director for Europe in Casa Access Devices, helping to steer the Casa Systems product portfolio to meet the demands of the European market. As a technologist Peter has been involved in the evolution of networks and solutions through several generations (2G to 5G) across the EU. Peter is also the lead of the Fixed Wireless Access Catalogue working group within the newly formed GSA 4G/5G FWA Forum.
close this window
Liam Bresnahan is the Senior Director of Product Management for Footprint at TiVo. With more than 12 years of experience in product management and technology, Liam drives success in creating products and partnerships for PayTV Operators that results in next-generation solutions for easily accessible content across multiple device platforms. Previously, Liam worked within Ericsson and Microsoft where he was responsible for Solution Architecture in EMEA, focused on Mediaroom, Mediaroom Reach and Mediafirst.
close this window
Jean Macher is Business Development Director of SaaS Solutions for Harmonic where he drives the marketing effort for next-generation video solutions in the Americas. Macher joined Harmonic as part of the acquisition of Thomson Video Networks, bringing with him more than 20 years of experience in MPEG-related solutions and digital television implementation. Macher holds a Master of Science in Electrical Engineering from the Institut Supérieur d'Électronique in Paris.
close this window
Dean Stoneback is the Senior Director of Engineering and Standards at SCTE•ISBE and is responsible for the development of standards and operational practices for the broadband communications industry. Specific targets include reducing energy usage through the Energy 2020 program; assuring that networks are ready for DOCSIS 3.1 deployments; enabling advanced and IP video services and digital advertising; developing Internet of things (IoT) deployment methods; and supporting the migration of networks from coax to fiber delivery.

Prior to joining SCTE/ISBE in 2014, Dean spent 26 years with the Jerrold division of General Instrument, Motorola and ARRIS. As a senior manager with ARRIS, he most recently was responsible for systems analysis and architecture development for transmission products for the cable industry, including optics, RF, Ethernet and PON products. During his career he has focused primarily on fiber optic, RF and PON transmission systems and has experience in systems engineering, hardware design, and system integration and test.

Dean was editor of and a contributor to the Third Edition of the NCTA Recommended Practices for Measurements on Cable Television Systems in 2002 and the secretary and a contributor to the SCTE Measurement Recommended Practices for Cable Systems, Fourth Edition in 2012. He co-authored a book on the return path entitled, "Broadband Return Systems for Hybrid Fiber/Coax Cable TV Networks." A longtime participant in the SCTE Standards Program, he was the recipient in 2012 of the SCTE Excellence in Standards award. Dean received a B.S.E.E. degree from Geneva College in Beaver Falls, PA in 1988 and his M.S.E.E. degree from Drexel University in Philadelphia, PA in 1993.
close this window

Webinar Archive Registration
To register for this webinar, please complete the form below. Take care to provide all required information (indicated in
red
). Press
Register
to complete your registration. If you have already registered for our site or for one of our webinars, you may
login
to register without re-entering your information.