Fiber Monitoring – the Missing Piece in the Broadband and 5G Networks Monitoring Puzzle
Date / Time:
Wednesday, May 19, 2021, 11:00 am New York / 4:00 pm London
Overview:

Fiber has become a critical element in delivering high-quality broadband and 5G networks. Driven by new bandwidth-intensive applications and more demanding customer expectations, fiber is being pushed beyond the core and aggregation networks – all the way to the end customer or cell tower. And the mission-critical nature of many of these services is driving the need for greater visibility to support stringent SLA requirements.
Today, it is estimated that less than 5% of fiber is actively monitored – and as data rates and wavelength counts increase, the impact of fiber quality issues is magnified. This is especially true not only for new fiber builds where it is estimated that at least 30% of the fibers will have service-impacting issues, but equally for older fiber infrastructure that was never expected to support the increased data rates.
Today's networks, which rely heavily on automation to reduce opex, need complete visibility into customer quality of experience (QoE) and network quality of service (QoS). And while much of this can be provided through active assurance monitoring at layers 2 through 7, the full benefits of this automation requires visibility down to the optical layer. This complete visibility can significantly reduce opex by minimizing the need for truck-rolls by pinpointing the exact location of service-impacting issues and correlating fiber monitoring KPIs with active assurance KPIs to quickly identify root cause events, shorten MTTR and, when combined with machine learning, predict service-impacting events before they happen.
Join this webinar to learn how Hyperoptic and Mox Networks are using fiber monitoring to:
• Speed up deployment of new fiber networks by fully testing and characterizing all fibers and splitters while the construction teams are still on site
• Speed up the time-to-first revenue and improve overall customer experience through improved network quality
• Reduce operations costs and speed up time-to-revenue by automating the turnup and testing of dark and lit fiber services
Speakers:

Sterling Perrin, Senior Principal Analyst – Optical Networks & Transport, Heavy Reading | bio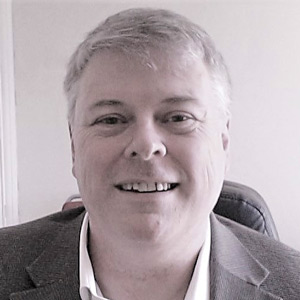 John Rich, Head of Test and Diagnostics, Hyperoptic | bio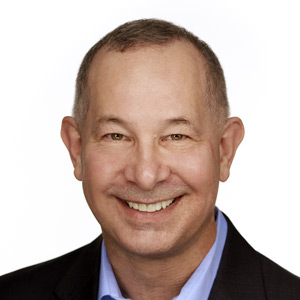 David Bigelow, Sr Vice President, Engineering & Planning, MOX | bio

Ken Gold, Director of test, monitoring and analytics solution, EXFO | bio
Sterling has more than 20 years' experience in telecommunications as an industry analyst and journalist. His coverage area at Heavy Reading is optical networking, including packet-optical transport and 5G transport. He also authors Heavy Reading's Metro Optical Networking Market Tracker and Core Optical Transport Market Tracker. Sterling joined Heavy Reading after five years at IDC, where he served as lead optical networks analyst, responsible for the firm's optical networking subscription research and custom consulting activities. Prior to IDC, Sterling worked for Standard & Poor's, where he delivered global industry analysis on a range of IT segments. He is a former journalist and editor at Telecommunications Magazine. In addition to chairing and moderating many Light Reading events, Sterling is a NGON & DCI World Advisory Board member and past member of OFC's N5 Market Watch Committee. Sterling is a highly sought-after source among the business and trade press.
close this window
John has been in the Telecoms industry for over 30 years – John has a wealth of experience working with both large and small network providers. He has always had a passion for anything to do with testing networks properly and efficiently. He has led the industry on systems integration between multiple vendor devices to single company eco systems. John sees the power of test data from the most simple devices to the most advanced and the relationship of this data to drive and land change in an organisation. His mission is to empower and underpin the fibre workforce to build the most amazing data networks to help release the potential of mankind.
close this window
David is responsible for the architecture and design of MOX's facilities and transport network. Prior to joining MOX, David ran the Sidera Technology Lab and was head of Network Architecture & Design for Sidera Networks. He also held management positions in network and field operations while at Sidera Networks.

He started his career in the USAF working with microwave radio transmission and upon being honorably discharged worked for MCI as a TSO Field Engineer. David is a graduate of Northeastern University.
close this window
Ken has a diverse background in the telecommunications industry spanning more than 30 years. He is currently focused on understanding how virtualization and 5G will change the way people and machines communicate and how the carrier will leverage automation, artificial intelligence and machine learning to manage quality of experience in this new reality—which in the end is all that matters.

Prior to joining EXFO, Ken held leadership roles in Solutions Marketing and Product Line Management with Nortel, Harris Broadcast, ADTRAN and Accedian Networks, focused on optical transport and Carrier Ethernet service assurance and performance monitoring.
close this window
Jean Macher is Business Development Director of SaaS Solutions for Harmonic where he drives the marketing effort for next-generation video solutions in the Americas. Macher joined Harmonic as part of the acquisition of Thomson Video Networks, bringing with him more than 20 years of experience in MPEG-related solutions and digital television implementation. Macher holds a Master of Science in Electrical Engineering from the Institut Supérieur d'Électronique in Paris.
close this window
Dean Stoneback is the Senior Director of Engineering and Standards at SCTE•ISBE and is responsible for the development of standards and operational practices for the broadband communications industry. Specific targets include reducing energy usage through the Energy 2020 program; assuring that networks are ready for DOCSIS 3.1 deployments; enabling advanced and IP video services and digital advertising; developing Internet of things (IoT) deployment methods; and supporting the migration of networks from coax to fiber delivery.

Prior to joining SCTE/ISBE in 2014, Dean spent 26 years with the Jerrold division of General Instrument, Motorola and ARRIS. As a senior manager with ARRIS, he most recently was responsible for systems analysis and architecture development for transmission products for the cable industry, including optics, RF, Ethernet and PON products. During his career he has focused primarily on fiber optic, RF and PON transmission systems and has experience in systems engineering, hardware design, and system integration and test.

Dean was editor of and a contributor to the Third Edition of the NCTA Recommended Practices for Measurements on Cable Television Systems in 2002 and the secretary and a contributor to the SCTE Measurement Recommended Practices for Cable Systems, Fourth Edition in 2012. He co-authored a book on the return path entitled, "Broadband Return Systems for Hybrid Fiber/Coax Cable TV Networks." A longtime participant in the SCTE Standards Program, he was the recipient in 2012 of the SCTE Excellence in Standards award. Dean received a B.S.E.E. degree from Geneva College in Beaver Falls, PA in 1988 and his M.S.E.E. degree from Drexel University in Philadelphia, PA in 1993.
close this window

Webinar Archive Registration
To register for this webinar, please complete the form below. Take care to provide all required information (indicated in
red
). Press
Register
to complete your registration. If you have already registered for our site or for one of our webinars, you may
login
to register without re-entering your information.