vRAN, Open RAN and the Path Towards Mobile Networks Modernization
Date / Time:
Wednesday, March 17, 2021, 11:30 a.m. Singapore
Overview:

This webinar will discuss the key benefits and challenges operators in the Asia and Oceania region should expect when adopting virtualized RAN and Open RAN. vRAN and Open RAN are increasingly mature and competitive against purpose-built systems. With the development of 5G happening in parallel, it is now the right time for operators to start or accelerate their network modernization journey.
This webinar will discuss how cloud architecture and technologies will enable operators to build more flexible, agile and efficient mobile networks, and ultimately better serve their clients. It will also discuss the different options available to operators and some of the best practices in modernizing mobile networks.
Key questions answered during the webinar:
What is the state of vRAN and open RAN?
What are some of the key benefits and what are some of the challenges when adopting these technologies?
What are some of the learnings from early adopters?
Where and how can operators start their journey?
Speakers: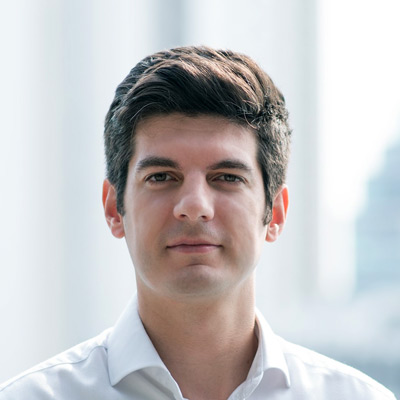 Remy Pascal, Principal Analyst, Mobile infrastructure, Omdia | bio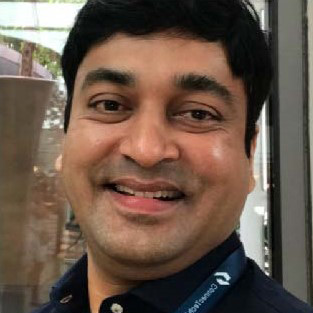 Vinod Joseph, Technical Leader of APJ & China, VMware | bio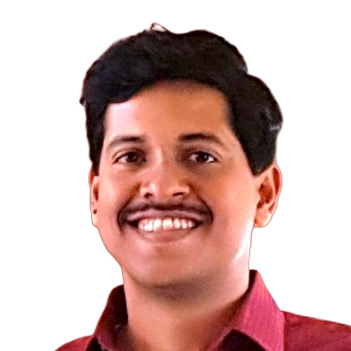 Rakesh Misra, Director of R&D, Telco & Distributed Edge Business Unit, VMware | bio
Rémy is a Principal Analyst in the Service Provider Networks team. Based in South Korea, he produces quantitative and qualitative analysis of the mobile infrastructure market with a primary focus on LTE and 5G radio access networks (RAN) and APAC specific reports.
Rémy has more than 10 years of experience in the telecoms and ICT industries. Before joining Omdia in October 2020, Rémy was an industry analyst at Analysys Mason in Singapore where he helped telecom vendors and operators understanding technology trends and developing business strategies. Before that, Rémy worked in market and competitive intelligence roles at Samsung Electronics in South Korea and Orange in France.
Rémy has a bachelor's degree and a master's degree in management, both from Rouen Business School in France.
close this window
Vinod Joseph is a Technical Leader of APJ & China, within the Telco & Edge Cloud BU of VMware. In his current role, Vinod works with large & Tier-1 CSPs in the region, around key areas of around Network Transformation – in their pursuit towards 5G adoption. As a Technology Strategist, his role involves partnering with CXO's in enabling them build & monetize their investments in emerging technologies. Key areas of focus are Cloud Native Architectures for Network Services, Service Brokers for Mobile Edge Compute Applications, & Private 5G Models.

Vinod Joseph has more than 25 years of industry experience – having being part of Cisco Systems, Juniper Networks, HP Enterprise, & Ciena over the course of his career. As part of his career, he has been part of the CTO Office with customer centricity. He is also a published author of 3 Books.
close this window
Dr. Rakesh Misra is a Director of R&D in VMware's Telco & Distributed Edge Business Unit. Prior to joining VMware, he co-founded Uhana Inc. in 2015-16 that commercialized a radio access network (RAN) intelligent controller for traditional RANs; Uhana was acquired by VMware in 2019. Now at VMware, he is driving the development of a commercial RAN intelligent controller (RIC) solution for open RANs and creation of a thriving multi-vendor ecosystem of RIC applications. He has a PhD from Stanford University.
close this window
Proven technical leader with 30+ years of expertise in driving innovation and new product launches with advanced network technologies which enable new services that establish revenue generation and produce cost reductions. Focused on maximizing value of technology, utilizing SDN automation including virtualized network platforms and cloud native ecosystems for service providers. Leverage emerging technologies to improve service performance and the customer experience. Able to attract and retain industry leading engineers, leading to successful new product launches, many of which were first in the telecommunications industry.
close this window
Robert leads the Cox access engineering team that manages the technical deployments for Cox FTTH builds for both residential and commercial customers. Robert previously led the Cox commercial services engineering that built a national Cox Business services backbone and metro access network. He started his career at BellSouth and later AT&T. He was part of the product management team that launched DSL services as well as the initial fiber-to-the-cell site builds. He is a former board member and treasurer of the Metro Ethernet Forum.
close this window
Tom Williams is Chief Technology Officer with Schurz Broadband Group. Tom began his career in the cable industry as an R&D engineer at Scientific-Atlanta developing and deploying the first digital set-top boxes. He moved into consulting with KPMG and later joined Comcast as the Regional Director of Engineering where he was first to deploy new technologies for the company including the VOD, HD-DVR, CHSI, HDTV and more. In 2006 Tom joined ARRIS as Vice President of Marketing and Business Development, where he won 2 AMY awards and implemented a company-wide brand transformation and management strategy. Tom returned to consulting, as a Managing Partner with Brightset Consulting specializing in global marketing and communications strategies for technology companies. He joined the Schurz Communications leadership team in 2016 where he drives technology strategy for the company.

Tom is a long-standing member of SCTE, CTAM, NCTC and WICT. He enjoys mentoring young people interested in technology and advanced video related careers. He has served as a Board member on the Baltimore County Technology Council and the Technology Board for the University of Maryland driving technology solutions to serve students and faculty of the college. Tom was inducted into the prestigious Cable TV Pioneers in 2019.

An active participant in his hometown of Atlanta, he enjoys coaching youth sports teams, serving on community technology boards and supporting local and military-owned business growth. Tom is a member of the American Legion and a United States Marine Corps veteran. He is a member of the Marine Corps Memorial Association that educates and connects others on the history of the Corps and the sacrifices of those who serve.
close this window

Webinar Archive Registration
To register for this webinar, please complete the form below. Take care to provide all required information (indicated in
red
). Press
Register
to complete your registration. If you have already registered for our site or for one of our webinars, you may
login
to register without re-entering your information.