Taking Streaming Video to the Next Level: Upgrading to ATSC 3.0 and Streaming Video
Date / Time:
Thursday, April 22, 2021, 11:00 am New York / 4 pm London
Overview:
†

Thanks to the adoption of the next-gen ATSC 3.0 broadcast/broadband transmission standard, US broadcasters are now upgrading to an IP-based video delivery system, with local stations in more than 60 TV markets having already made the move or planning to do so soon. At the same time, major TV studios and content providers are embracing streaming video as their primary delivery method. What does this switch to IP-based distribution mean for both content and service providers?
This session will spell out what's different about ATSC 3.0 signals, explore the transition to IP-based transmission and discuss the technology options for providers to manage and distribute the new signals.
Speakers:

Alan Breznick, Cable/Video Practice Leader, Light Reading | bio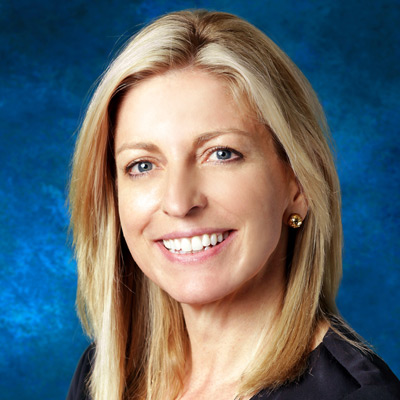 Anne Schelle, Managing Director, Pearl TV | bio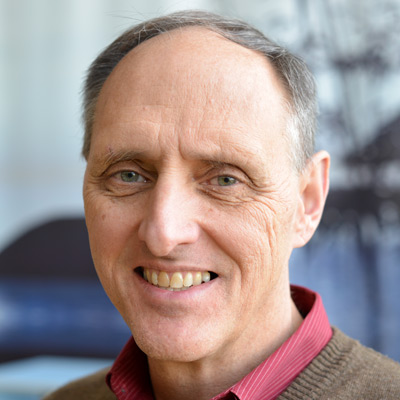 Mark Myslinski, Broadcast Solutions Manager, Video Network Division, Synamedia | bio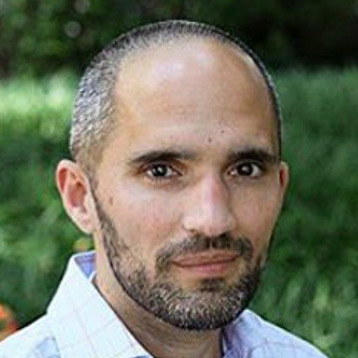 Sasha Javid, Chief Operating Officer, BitPath | bio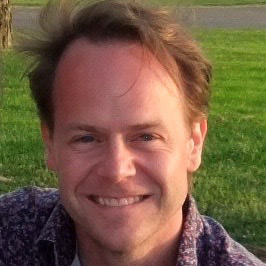 Winston Caldwell, Vice President of Advanced Engineering, Fox Television Station | bio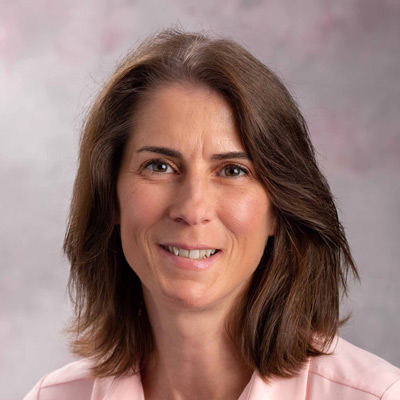 Madeline Noland, President, Advanced Television Systems Committee, Inc. | bio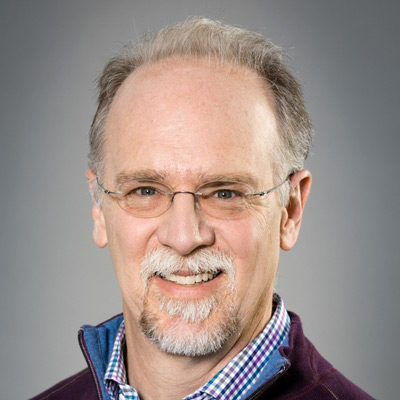 Ralph W. Brown, Founder, Brown Wolf Consulting LLC | bio
Sam Matheny, Executive Vice President & Chief Technology Officer, National Association of Broadcasters | bio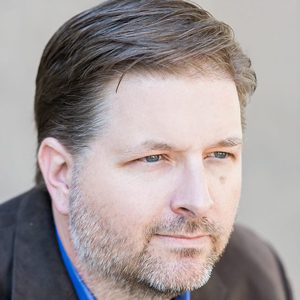 Jason Thibeault, Executive Director, Streaming Video Alliance | bio
†
Alan Breznick has tracked the media, telecommunications, broadband, and consumer electronics industries for more than 20 years. Before switching over to Heavy Reading in 2007, he was the original editor of Light Reading Cable Website and founding author of Heavy Reading's Cable Industry Insider. At Heavy Reading, he primarily focuses on cable/MSO services, technologies, and networks, as well as IPTV infrastructure. Alan was formerly a broadband analyst for Kinetic Strategies and a contributing analyst for One Touch Intelligence. He previously reported for Communications Daily, Cable World, Multichannel News, Broadband Daily, Crain's New York Business, and Genuine Article Press, among other publications.
close this window
Anne Schelle is Managing Director of Pearl TV, a business alliance of 9 of the larger broadcast TV companies with a shared interest in exploring forward-looking opportunities, including innovative ways of promoting local TV content and developing digital media and wireless platforms for the broadcast industry. Pearl TV companies reach 85% of the U.S. population with more than 750 local TV stations.

Anne has more than two decades of wireless and media industry experience. Schelle was founder and President of APS Connext LLC, providing senior-level advisory services to some of the nationís largest public media companies focused on the future of digital media.

An innovator who is experienced in advising established companies and startups, Schelle served previously as senior advisor to the NAB and as Executive Director of the Open Mobile Video Coalition, where she led outreach efforts by broadcasters to introduce Mobile TV services.

Anne was a founding management team member for several companies, including the nationís first commercial digital cellular network American Personal Communications, dba Sprint Spectrum and also xDSL Networks, a competitive local exchange carrier.

She also served as manager of business development at LCC Inc., a cellular engineering consulting firm, and was a financial analyst for McCaw Cellular Communications, MCI/Airsignal. She is also a past venture partner and CEO of Acta Wireless. Anne currently services on the Board of the Advanced Television Systems Committee (ATSC) and is working on the advancement of the new Next Generation Television standards. She is board chair of the ATSC 3.0 Security Alliance (A3SA), as well as a board member of WYPR, Marylandís Public Radio Station and the Wise Giving Alliance, Give.org. She formerly served as Vice Chairman of the Mobile Marketing Associationís North American Board and founding Chair of its video committee and as a founding member of the advisory board of the Johns Hopkins Whiting School of Engineering for Professionals .
close this window
As Broadcast Solutions Manager in Synamediaís Video Network Division, Mark Myslinski is assuring that Synamedia understands the whole context of customer needs and aspirations. To include where these solutions may encompass product sets spanning other divisions within Synamedia, or products from an ecosystem of partners. Mr. Myslinski is a 20-year veteran of the digital cable television industry encompassing extensive focus on hybrid pay-tv and streaming media solutions. Most recently he has also focused on development and deployment of ATSC 3.0 solutions and the many new business elements that will be enabled. In his spare time, Mark celebrates the coming together of different generations and cultures across the globe that todayís broadcast and streaming media services affords us. Mr. Myslinski is a Bachelors degree graduate of The Pennsylvania State University, followed by Masterís coursework at Rutgers University.
close this window
Sasha Javid is the Chief Operating Officer of BitPath, a consortium tasked with helping broadcasters launch new data services leveraging the ATSC 3.0 standard. As part of this effort, BitPath is creating a nationwide broadcast data network utilizing the capacity of its member stations.

Prior to joining BitPath, Sasha was the Chief Data Officer to the FCCís Incentive Auction Task Force, which was responsible for implementing the world's first two-way spectrum auction. During his time at the FCC, he led an operations research team whose work was awarded the prestigious Franz Edelman Award in 2018.

In addition to his government service, Sasha has more than 15 years of industry experience. He co-founded RadioSherpa, which was successfully sold to TuneIn, one of the most popular radio applications on the iPhone and Android platforms. In addition, he was the first employee at a venture-backed wireless IoT startup, an attorney, and a venture capitalist. Sasha has degrees from the Wharton School and UCLA School of Law.
close this window
Winston Caldwell received his Bachelor of Engineering degree in electrical engineering from Vanderbilt University and his Master of Science degree in electrical engineering from the University of Southern California. He is a licensed Professional Engineer in the state of California with over twenty-five years of electrical engineering experience. He is the Vice President of Advanced Engineering at Fox Corporation. In the past, he has served as a Systems Engineer in the servers and storage industry with EMC Corporation and as a Senior Engineer in the aerospace industry with the Boeing Company.
close this window
Madeleine Noland is the President of the Advanced Television Systems Committee Inc. Widely respected for her consensus-building leadership style, she chaired the ATSC technology group that oversees the ATSC 3.0 next-generation broadcast standard before being named ATSC President in May 2019. Previously, she chaired various ATSC 3.0-related specialist groups, ad hoc groups and implementation teams since 2012.

A 15-year industry veteran, Noland held key technology management and standards roles at Backchannelmedia Inc., Telvue Corp. and LG Electronics. She received TV NewsCheck's "2019 Futurist" Women in Technology Award and was named one of 2018's "Powerful Women in Consumer Technology" by Dealerscope magazine. In 2016, she received the ATSCís highest technical honor, the Bernard J. Lechner Outstanding Contributor Award. She graduated cum laude from the University of Massachusetts.
close this window
Ralph Brown founded Brown Wolf Consulting LLC after retiring from CableLabsģ where he was CTO and responsible for leading CableLabsí Research and Development staff in delivering innovative technology to the cable industry. In this role, he led research and development in a broad range of areas, including: Hybrid Fiber-Coax, Optical, and Wireless Network Technologies, as well as Open Source Software, Security, and Technology Policy. In this capacity, he was responsible for leading opportunities for convergence across all of CableLabs programs. During this period he also served on the Board of Directors for SCTE/ISBE, the Digital Living Network Alliance (DLNA), the Open Connectivity Foundation (OCF), and Kyrioģ.

Prior to CableLabs, Mr. Brown worked for [email protected] as Chief Architect, Set-top Systems where he worked on broadband applications for set-top terminals and entertainment devices. Before joining [email protected], he worked for Time Warner Cable as Chief Software Architect in their Advanced Engineering Department where he worked on the Orlando Full Service Network and was a key contributor the Time Warner Cable Pegasus Program.

Mr. Brown earned a masterís degree in Electrical Engineering from Massachusetts Institute of Technology. His Masterís thesis was in the field of Speech Recognition. He received his bachelorís degree in Electrical Engineering, Summa Cum Laude, from North Carolina State University.
close this window
Jason Thibeault is the Executive Director of the Streaming Video Alliance, a global association of companies collaborating to solve critical challenges in delivering a better streaming video experience and increasing adoption. Prior to this role, Jason spent eight years at Limelight Networks, a leading CDN, where he held several roles including product manager and marketing strategist. Jason is an inventor on multiple technical patents in the streaming industry and a proven entrepreneur. He is also a contributing editor to Streaming Media Magazine.
close this window

Webinar Archive Registration
To register for this webinar, please complete the form below. Take care to provide all required information (indicated in
red
). Press
Register
to complete your registration. If you have already registered for our site or for one of our webinars, you may
login
to register without re-entering your information.