5 Steps to Make IPTV Easy
Date / Time:
Tuesday, March 16, 2021, 11:00 am New York / 3:00 pm London
Overview:
Despite the ongoing decline of traditional pay-TV service, video remains a key element for service providers seeking to recruit and retain subscribers for their broadband, mobile and other offerings.
Unfortunately, rising content costs and mounting consumer expectations are making it increasingly hard for operators to invest the sums needed to deliver a compelling user experience profitably. This is especially true for small to midsized operators who lack the capital and bargaining clout with content providers. But that doesn't mean exceptional TV service is beyond the reach of smaller operators.
In this webinar, we will focus on the most critical components of exceptional TV service and the practical steps that even small operators can take to deliver superior service with a switch to IPTV video.
Key webinar topics will include:
How TV service costs, risks and time-to-market can be slashed.
How Access Communications and Enghouse have partnered on an IPTV solution.
How the advanced TV services enabled by this solution can efficiently serve consumers of all ages and types, including millennials, TV traditionalists and commercial customers.
Speakers:

Alan Breznick, Cable/Video Practice Leader, Light Reading | bio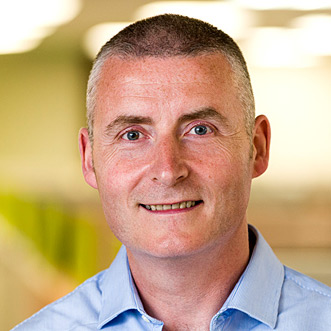 Mick McCluskey, VP Product Management, Enghouse Networks | bio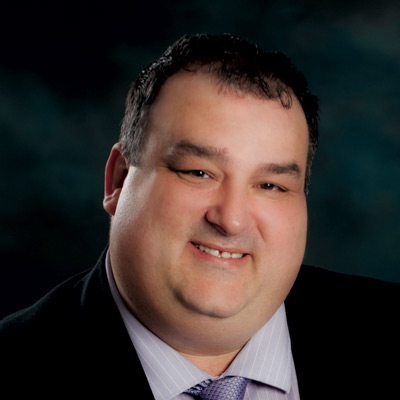 Jeffrey De Sarno, CTO, Access Communications | bio
Alan Breznick has tracked the media, telecommunications, broadband, and consumer electronics industries for more than 20 years. Before switching over to Heavy Reading in 2007, he was the original editor of Light Reading Cable Website and founding author of Heavy Reading's Cable Industry Insider. At Heavy Reading, he primarily focuses on cable/MSO services, technologies, and networks, as well as IPTV infrastructure. Alan was formerly a broadband analyst for Kinetic Strategies and a contributing analyst for One Touch Intelligence. He previously reported for Communications Daily, Cable World, Multichannel News, Broadband Daily, Crain's New York Business, and Genuine Article Press, among other publications.
close this window
Mick McCluskey is VP of Product Management at Enghouse a leading provider of software solutions assisting operators leverage digital transformation to drive profitability in fast changing and emerging markets. In the area of video solutions, Mick has been pivotal in creating the EspialTV solution - a truly disruptive TVaaS solution which permits payTV operators manage transition while maintaining profitability in a rapidly changing market. He is currently working on solutions that help operators take advantage of key technology and industry trends like OTT video, IoT and 5G.
close this window
Jeffrey De Sarno is a seasoned leader that brings strategy and passion to his role and cares deeply about providing exceptional experiences to customers. In his role as Chief Technology Officer at Access Communications Co-operative, he is mainly focused on the management of Information Technology, Engineering, Business & Technology Transformation, Digital Media/Online Experience, Business Intelligence, Product Development and Next Generation Wireless Broadband and Video Services.

Jeffrey has been involved in the telecommunications industry for over 25 years. He has extensive experience developing future technology visions, delivering reliable, leading-edge and market-responsive network access to customers.
close this window
Proven technical leader with 30+ years of expertise in driving innovation and new product launches with advanced network technologies which enable new services that establish revenue generation and produce cost reductions. Focused on maximizing value of technology, utilizing SDN automation including virtualized network platforms and cloud native ecosystems for service providers. Leverage emerging technologies to improve service performance and the customer experience. Able to attract and retain industry leading engineers, leading to successful new product launches, many of which were first in the telecommunications industry.
close this window
Robert leads the Cox access engineering team that manages the technical deployments for Cox FTTH builds for both residential and commercial customers. Robert previously led the Cox commercial services engineering that built a national Cox Business services backbone and metro access network. He started his career at BellSouth and later AT&T. He was part of the product management team that launched DSL services as well as the initial fiber-to-the-cell site builds. He is a former board member and treasurer of the Metro Ethernet Forum.
close this window
Tom Williams is Chief Technology Officer with Schurz Broadband Group. Tom began his career in the cable industry as an R&D engineer at Scientific-Atlanta developing and deploying the first digital set-top boxes. He moved into consulting with KPMG and later joined Comcast as the Regional Director of Engineering where he was first to deploy new technologies for the company including the VOD, HD-DVR, CHSI, HDTV and more. In 2006 Tom joined ARRIS as Vice President of Marketing and Business Development, where he won 2 AMY awards and implemented a company-wide brand transformation and management strategy. Tom returned to consulting, as a Managing Partner with Brightset Consulting specializing in global marketing and communications strategies for technology companies. He joined the Schurz Communications leadership team in 2016 where he drives technology strategy for the company.

Tom is a long-standing member of SCTE, CTAM, NCTC and WICT. He enjoys mentoring young people interested in technology and advanced video related careers. He has served as a Board member on the Baltimore County Technology Council and the Technology Board for the University of Maryland driving technology solutions to serve students and faculty of the college. Tom was inducted into the prestigious Cable TV Pioneers in 2019.

An active participant in his hometown of Atlanta, he enjoys coaching youth sports teams, serving on community technology boards and supporting local and military-owned business growth. Tom is a member of the American Legion and a United States Marine Corps veteran. He is a member of the Marine Corps Memorial Association that educates and connects others on the history of the Corps and the sacrifices of those who serve.
close this window

Webinar Archive Registration
To register for this webinar, please complete the form below. Take care to provide all required information (indicated in
red
). Press
Register
to complete your registration. If you have already registered for our site or for one of our webinars, you may
login
to register without re-entering your information.