5G: Unlocking Value, Beyond Connectivity
Date / Time:
Wednesday, March 24, 2021, 10:00 a.m New York / 2:00 p.m London
Overview:

Powered by 5G technologies, the potential innovation and transformation across multiple industry verticals enables the early realization and unlocking of exponential business value, beyond connectivity. Further, it is imperative for all enterprises to generate this business value from a long-term perspective and realize benefits with a monetization-centric approach.
In this webinar, we focus on how 5G will act as innovation and growth platform to unlock new revenue streams and business models. The inclusive trend is to leverage new age applications and partnerships within an economy of ecosystems to reap these benefits.
Key points to be covered include:
Leveraging the confluence of technologies
Purpose-driven ecosystems
Rationalized approach to realize differentiated value
5G monetization strategies, for enterprises & consumers
Speakers:

Gabriel Brown, Senior Principal Analyst – Mobile Networks & 5G, Heavy Reading | bio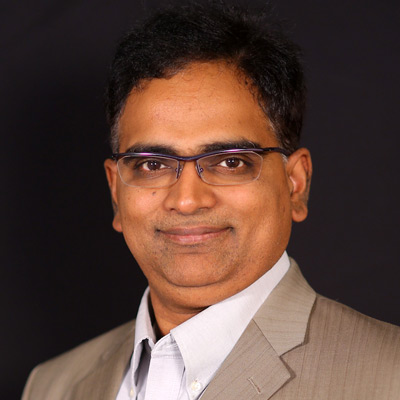 Kamesh Chelluri, Global Head - Advisory Services and Innovation, Tata Consultancy Services | bio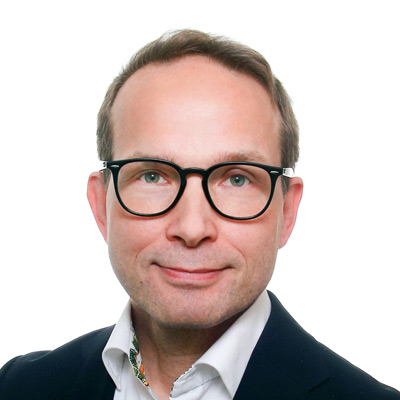 Kimmo Pentikäinen, Vice President, Business Development, Elisa | bio
Gabriel leads mobile network research for Heavy Reading. Starting from a system architecture perspective, his coverage area includes RAN, core, and service-layer platforms. Key research topics include 5G, LTE Advanced, virtual RAN, software-based mobile core, and the application of cloud technologies to mobile networking. Gabriel has more than 15 years' experience as a mobile network analyst. Prior to joining Heavy Reading, he was Chief Analyst for Light Reading's Insider research service; before that, he was editor of IP Wireline and Wireless Week at London's Euromoney Institutional Investor.
close this window
Kamesh Chelluri leads the 5G practice within the IAG (Industry Advisory Group) of the the CMI (Communications, Media and Information Services) vertical at TCS. He engages with internal stakeholders to develop comprehensive 5G industry vertical solutions (Smart Factory, MedTech etc.) and technology solutions (Intelligent Edge Studio, IoT etc.) as well as external stakeholders to align TCS' offerings with market demands. With over 2 decades of global experience as a Senior Leader and Management Consultant working with Fortune 500 companies and Consulting firms, he has been enabling CSPs and Media companies successfully transform into Digital entities.
close this window
Kimmo Pentikäinen develops new business and leading technology transformations at Elisa Corporation. In 2020, Boston Consulting Group ranked the company 3rd highest-return telecom company globally. It is the market leader in Finland with the highest mobile data usage per capita in the world. His current main focus is establishing 5G business with new services, pioneering with over ten first-in-the-world solutions, including multiple camera live sport broadcasting, robotics for COVID-19 treatment at hospital, 8K VR 360 live streaming solutions, remote control of heavy machines, cloud streaming, 12K broadcasting and world's fastest 5G services: 6Gps on medical imaging and gaming platform.

Kimmo's extensive experience and knowledge over a range of fields is based on his earlier leadership in the company. He led the transformation to use AI in internal processes as mobile network operations and customer interactions. As a past startup entrepreneur, he has established for Elisa Corporation a strong global startup ecosystem with thousands of startups. While head of research, he created a network of over a thousand of scientists around the world, with a focus on strong AI research for renewing organisation's core competences and strategy. During his responsibility for technology strategy, the company started high growth on cost efficiency as maintaining a steady increase in revenues, continuing to make since best results ever - year after year.

Broadband World Forum nominated Kimmo in 2020 globally TOP 10 leaders driving the industry forward towards a broadband-enabled future.
close this window
Proven technical leader with 30+ years of expertise in driving innovation and new product launches with advanced network technologies which enable new services that establish revenue generation and produce cost reductions. Focused on maximizing value of technology, utilizing SDN automation including virtualized network platforms and cloud native ecosystems for service providers. Leverage emerging technologies to improve service performance and the customer experience. Able to attract and retain industry leading engineers, leading to successful new product launches, many of which were first in the telecommunications industry.
close this window
Robert leads the Cox access engineering team that manages the technical deployments for Cox FTTH builds for both residential and commercial customers. Robert previously led the Cox commercial services engineering that built a national Cox Business services backbone and metro access network. He started his career at BellSouth and later AT&T. He was part of the product management team that launched DSL services as well as the initial fiber-to-the-cell site builds. He is a former board member and treasurer of the Metro Ethernet Forum.
close this window
Tom Williams is Chief Technology Officer with Schurz Broadband Group. Tom began his career in the cable industry as an R&D engineer at Scientific-Atlanta developing and deploying the first digital set-top boxes. He moved into consulting with KPMG and later joined Comcast as the Regional Director of Engineering where he was first to deploy new technologies for the company including the VOD, HD-DVR, CHSI, HDTV and more. In 2006 Tom joined ARRIS as Vice President of Marketing and Business Development, where he won 2 AMY awards and implemented a company-wide brand transformation and management strategy. Tom returned to consulting, as a Managing Partner with Brightset Consulting specializing in global marketing and communications strategies for technology companies. He joined the Schurz Communications leadership team in 2016 where he drives technology strategy for the company.

Tom is a long-standing member of SCTE, CTAM, NCTC and WICT. He enjoys mentoring young people interested in technology and advanced video related careers. He has served as a Board member on the Baltimore County Technology Council and the Technology Board for the University of Maryland driving technology solutions to serve students and faculty of the college. Tom was inducted into the prestigious Cable TV Pioneers in 2019.

An active participant in his hometown of Atlanta, he enjoys coaching youth sports teams, serving on community technology boards and supporting local and military-owned business growth. Tom is a member of the American Legion and a United States Marine Corps veteran. He is a member of the Marine Corps Memorial Association that educates and connects others on the history of the Corps and the sacrifices of those who serve.
close this window

Webinar Archive Registration
To register for this webinar, please complete the form below. Take care to provide all required information (indicated in
red
). Press
Register
to complete your registration. If you have already registered for our site or for one of our webinars, you may
login
to register without re-entering your information.