The Outlook for Open and Disaggregated Packet and Optical Networks
Date / Time:
Tuesday, January 26, 2021, 10:00 a.m. EST
Overview: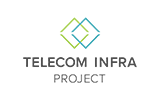 Open and disaggregated transport networks are advancing rapidly and operator plans are starting to solidify, with the Telecom Infra Project (TIP) playing a significant catalyst role in this ecosystem. To gain the latest insights on this critical topic, Heavy Reading surveyed network operators globally to get their views and plans on the key packet and optical transport trends.
Join Heavy Reading in this for this special Symposium-style webinar, as we provide a readout of key findings from this operator survey and assemble a world class roster of presenters and panelists to discuss the future of disaggregation in packet and optical networks. Speakers will include visionary tier 1 operators and highly active suppliers within the TIP community.
Topics addressed during the 90-minute session will include:
Top drivers and challenges for open and disaggregated elements
How to address operational challenges associated with disaggregated networks
The role of disaggregation in 5G transport architectures
Benefits of and plans for 400G pluggable optics
SDN-based automation for open networks
Speakers:

Sterling Perrin, Principal Analyst – Optical Networking & Transport, Heavy Reading | bio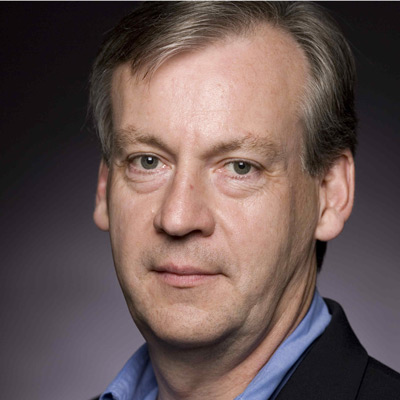 Hugh Kelly, VP of Marketing, Volta | bio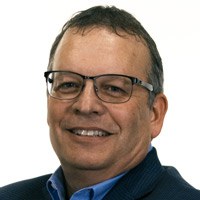 Tim Doiron, Senior Director, Solution Marketing, Infinera | bio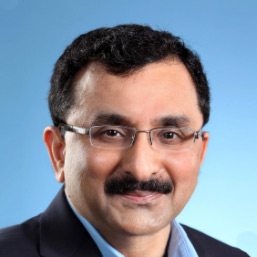 Shaji Ravindra Nathan, Chief Product Officer, IP Infusion | bio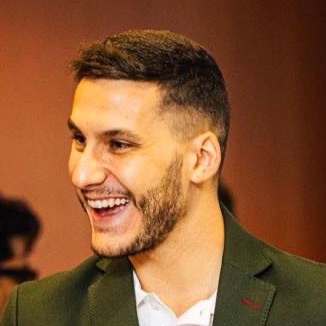 Diego Mari Moretón, Connectivity Technologies and Ecosystems Manager, Facebook | bio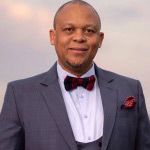 Lloyd Mphahlele, General Manager, Group Technology MTN | bio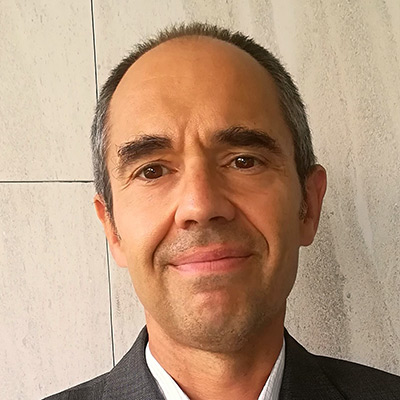 Rafael Canto Palancar, Transport & IP Network Manager, Telefonica | bio
Sterling has more than 15 years' experience in telecommunications as an industry analyst and journalist. His coverage area at Heavy Reading is optical networking, including packet-optical transport. He also authors Heavy Reading's Packet-Enabled Optical Networking Market Tracker and Next-Gen Core Packet-Optical Market Tracker. Sterling joined Heavy Reading after five years at IDC, where he served as lead optical networks analyst, responsible for the firm's optical networking subscription research and custom consulting activities. Prior to IDC, Sterling worked for Standard & Poor's, where he delivered global industry analysis on a range of IT segments. He is a former journalist and editor at Telecommunications Magazine, and has also done consulting work for the research firm Current Analysis. Sterling is a frequent speaker at telecom industry events and a highly sought-after source among the business and trade press.
close this window
Hugh is Vice President of Marketing for Volta Networks. Hugh has more than 25 years in software, networking and related technology businesses, ranging from start-ups to publicly traded companies. Most recently, he was Vice President of Marketing and Strategy for Kwicr (acquired by Instart Logic). He was at Avior Computing as Vice President of Marketing and Sales and Senior Vice President of Marketing for NEI (NENG, acquired by Unicom). Prior to NEI, he was CEO and co-founder of West Ridge Networks (acquired by OPNET), Senior VP of Marketing and Business Development for Celox Networks and VP of Marketing at Visual Networks (VNWK).
close this window
Timo Doiron is Sr. Director, Solution Marketing at Infinera, where he focuses on innovative networking solutions that include coherent optical transmission, IP/MPLS routing, next-generation mobile transport, and broadband evolution with distributed access architecture (DAA) and edge computing. In this role, Tim leads the global marketing team responsible for go-to-market strategies and communications programs for Infinera's Infinite Edge, Infinite Core and Intelligent Software Automation solutions. Built upon open, disaggregated, and programmable network innovation, these solutions enable network operators to enhance network capacity, visibility, intelligence, and automation to simplify operations and speed service velocity.

Tim brings more than 25 years of networking and telecommunications experience across business and technical organizations, including roles in marketing, product management, and engineering. Tim was most recently a Principal Analyst and Consultant at ACG Research, leading the firm's Intelligent Networking practice. His work focused primarily in the areas of packet-optical networking, data center interconnect, broadband access, multi-layer software-defined networking, network orchestration, and mobile anyhaul.?? Tim has also served in executive and managerial roles at vendor and service provider companies, including Coriant, Tellabs, ARRIS, Cadant, Ericsson, and AT&T Mobility.

Tim is a frequent speaker at industry conferences and has authored numerous articles. He holds an MBA from Webster University, an M.S. in electrical engineering from Virginia Polytechnic Institute and State University, and a B.S. in electrical engineering from Southern Illinois University. He also holds eight patents and is a member of IEEE and the Optical Society (OSA). He is an active member of the Electrical and Computer Engineering Industrial Advisory Board at Southern Illinois University, where he serves as an advisor to the department chair.
close this window
As Chief Product Officer, Shaji Nathan is responsible for IP Infusion's product portfolio. Shaji has extensive experience as a product management leader with a track record of bringing disruptive and innovative networking products to market focused on carriers and enterprises for startup and industry leading technology companies. Shaji has more than 18 years of experience in product management and technical marketing in the networking industry. Prior to joining IP Infusion, he was Director, Product Management at Nuvon Inc.; Product Line Manager at Cisco Systems for over 13 years working in Cisco's Enterprise Networking group, for the multi-billion dollar ISR product portfolio. Shaji holds an MBA from the Lucas Graduate School of Business at San Jose State University; a Master of Science in Electronics, from Indiana State University; and a Bachelor of Science in Electrical Engineering from National Institute of Technology, Raipur, India.
close this window
As Connectivity Technologies and Ecosystems Manager at Facebook, Diego helps define and build new network and telecom infrastructure products and build partnerships with vendors, operators and other players in the networking industry to improve connectivity across the globe and bring more people online, to a faster Internet.
close this window
Lloyd Mphahlele, is currently GM, Transport in MTN Group Technology responsible for Transport Strategy across 21 markets in Africa and the Middle East. Lloyd has extensive experience in telecoms spanning over 23 years in both fixed and mobile networks.
close this window
Rafael joined Telefonica I+D in 1998 where he was involved in Radio Access, including network dimensioning and planning. During 2009-2011, he was Head of Photonic Networks and Fixed Access Groups, where he led innovation related to the development of optical networks. In 2011, he joined the Global Network Virtualization team, where he led first data plane virtualization initiatives in Telefonica. Currently, Rafael is leading technical Transport & IP team exploration activities in Telefonica CTIO unit including OpenFUSION initiative, which aims to create an ecosystem based on open, disaggregated and interoperable network elements, architectures, and interfaces.
close this window

Webinar Archive Registration
To register for this webinar, please complete the form below. Take care to provide all required information (indicated in
red
). Press
Register
to complete your registration. If you have already registered for our site or for one of our webinars, you may
login
to register without re-entering your information.