SCTE Live Learning Webinar™ Series: 10G or Bust: HFC & the Future Access Network
Date / Time:
Thursday, July 15, 2021, 11:00 am New York / 4:00 pm London
Overview: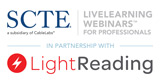 Facing potential competition from 5G-enabled fixed wireless, the cable industry is ardently pursuing an ambitious 10G (as in 10 Gbps) initiative to develop its multi-gigabit broadband prowess over a combination of HFC, fiber and wireless networks. But, even with the release of CableLabs' multi-gig DOCSIS 4.0 spec last year, it's not clear that cable operators and vendors are ready to make that next great leap to symmetrical 10 Gbps service. What will it take for the industry to get there? What are the chief hurdles that must still be surmounted? In this session, our team of technologists will evaluate the state of cable's 10G quest.
Speakers:

Alan Breznick, Cable/Video Practice Leader, Light Reading | bio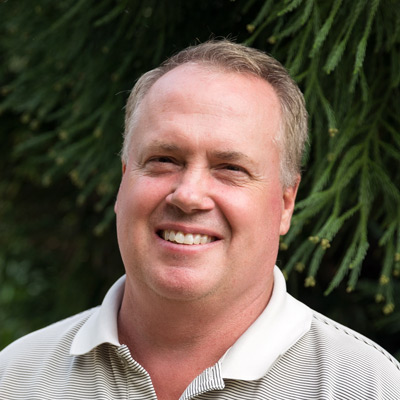 Steve Condra, R&D and Product Management, Teleste Intercept | bio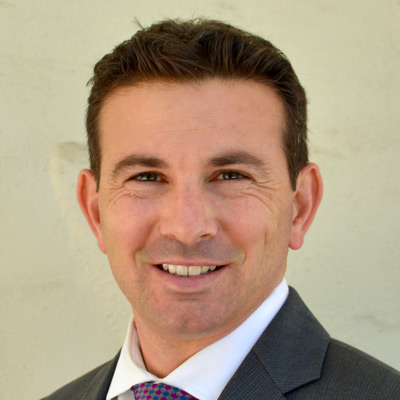 Asaf Matatyaou, Vice President of Solutions and Product Management, Harmonic | bio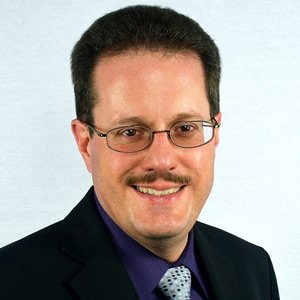 Dean Stoneback, Senior Director of Engineering and Standards, SCTE | bio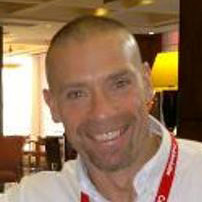 John J. Downey, Sr. CMTS Technical Leader, Cisco | bio
Alan Breznick has tracked the media, telecommunications, broadband, and consumer electronics industries for more than 20 years. Before switching over to Heavy Reading in 2007, he was the original editor of Light Reading Cable Website and founding author of Heavy Reading's Cable Industry Insider. At Heavy Reading, he primarily focuses on cable/MSO services, technologies, and networks, as well as IPTV infrastructure. Alan was formerly a broadband analyst for Kinetic Strategies and a contributing analyst for One Touch Intelligence. He previously reported for Communications Daily, Cable World, Multichannel News, Broadband Daily, Crain's New York Business, and Genuine Article Press, among other publications.
close this window
Steve Condra has more than 30 years of experience in the Telecommunication industry. He spent 16 years with AT&T, Bell Labs, and Lucent Technologies primarily in outside plant design, manufacture, and installation. In addition, he has spent 18 years in the Cable TV industry with Scientific Atlanta, Cisco, and currently he works with Teleste Intercept primarily in HFC infrastructure including R&D and Product Management. Steve earned a Bachelor's and Master's degree in Mechanical Engineering from the University of Missouri.
close this window
Asaf Matatyaou is Vice President of Solutions and Product Management for the Cable Access Business at Harmonic. In this role, Asaf is responsible for product management, strategy and solution architectures, including Harmonic's virtual cable access solution, CableOS®. Asaf has over 20 years of experience as an engineer and executive in the cable industry, including roles where he led development of CMTS products and helped drive industry specifications. Asaf earned his BS degree in Computer Science and Engineering from the University of California, Davis.
close this window
Dean Stoneback is the Senior Director of Engineering and Standards at SCTE and is responsible for the development of standards and operational practices for the broadband communications industry. Specific targets include reducing energy usage through the Energy 2020 program; assuring that networks are ready for DOCSIS 3.1 deployments; enabling advanced and IP video services and digital advertising; developing Internet of things (IoT) deployment methods; and supporting the migration of networks from coax to fiber delivery.

Prior to joining SCTE in 2014, Dean spent 26 years with the Jerrold division of General Instrument, Motorola and ARRIS. As a senior manager with ARRIS, he most recently was responsible for systems analysis and architecture development for transmission products for the cable industry, including optics, RF, Ethernet and PON products. During his career he has focused primarily on fiber optic, RF and PON transmission systems and has experience in systems engineering, hardware design, and system integration and test.

Dean was editor of and a contributor to the Third Edition of the NCTA Recommended Practices for Measurements on Cable Television Systems in 2002 and the secretary and a contributor to the SCTE Measurement Recommended Practices for Cable Systems, Fourth Edition in 2012. He co-authored a book on the return path entitled, "Broadband Return Systems for Hybrid Fiber/Coax Cable TV Networks." A longtime participant in the SCTE Standards Program, he was the recipient in 2012 of the SCTE Excellence in Standards award. Dean received a B.S.E.E. degree from Geneva College in Beaver Falls, PA in 1988 and his M.S.E.E. degree from Drexel University in Philadelphia, PA in 1993.
close this window
James Brannan is a Sr. Manager, Cable and Mobility Technical Marketing at Cisco Systems. In this role he supports Service Providers worldwide with expertise spanning DOCSIS, 5G add more technologies…

With over 25 years of industry experience, James has been active in the Cable Industry space and advising Service Providers for 13 years at Cisco (formerly Scientific Atlanta) for the past 13 years. His background is in the sales and marketing of access products in international markets, and his passion is to evangelize new technologies for his customers. Prior to Cisco, he worked as the Director of International Sales for a technology startup based in Atlanta, Georgia. James got his start as a Hardware Engineer for Hayes Microcomputer products, maker of the famed Hayes Modems.

James holds a Bachelor's of Science in Electrical Engineering from the Georgia Institute of Technology and an MBA in International Business from Georgia State University.

James currently resides in Gainesville, GA with his wife and eight (yes, eight) children. When he is not working, he enjoys coaching youth athletics and brewing beer, though not at the same time.
close this window
John has over 27 years in the data/telecommunications/networking industry with a 4 year BS in Electrical Engineering from Penn State University. He is a Sr. CMTS Technical Leader working for Cisco Systems the last 20 years presently with the Cable and Mobility Business Unit (CMBU) and listed on one patent. He spent 3 years with Wavetek, known as Acterna/JDSU/Viavi, and 4 years with C-COR Electronics (Arris/Commscope). Certifications include CCNA and CCCS. He has been an SCTE member since '96. John also assists Brady Volpe with a monthly podcast on everything DOCSIS. Refer to https://volpefirm.com/blog-2/ for blogs and podcasts.
close this window

Webinar Archive Registration
To register for this webinar, please complete the form below. Take care to provide all required information (indicated in
red
). Press
Register
to complete your registration. If you have already registered for our site or for one of our webinars, you may
login
to register without re-entering your information.