SCTE Live Learning Webinar™ Series: Winning with Wireless: Embracing 5G & Wi-Fi 6/6E
Date / Time:
Thursday, April 15, 2021, 11:00 am New York / 4:00 pm London
Overview: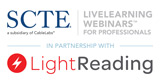 Now that both 5G and Wi-Fi 6 are rolling out across the planet, cable operators have promising opportunities to use these two next-gen wireless technologies to expand their reach and boost their service offerings. But both new technologies also present new technical, operational and competitive challenges for operators used to working in a wireline environment. In this session, we will delve into those opportunities and challenges and see how operators and vendors are working to incorporate 5G and Wi-Fi 6 into the cable HFC architecture and turn wireless services into the industry's latest gold mine.
Speakers:

Alan Breznick, Cable/Video Practice Leader, Light Reading | bio
Chris Bastian, SVP, Engineering and CTO, SCTE | bio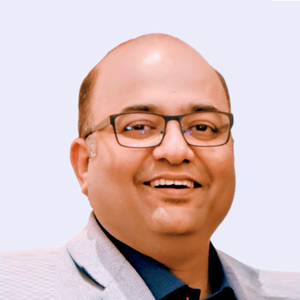 Amol Chobe, Principal Solution Architect, Red Hat | bio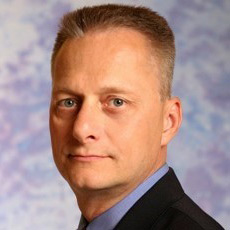 John Chapman, Fellow & CTO Cable Access, Cisco Systems, Inc | bio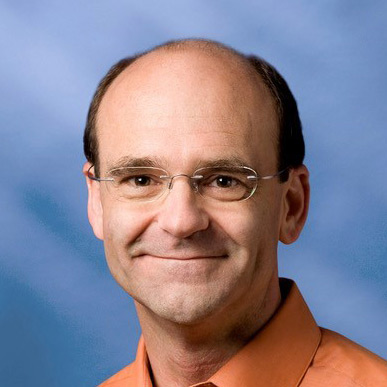 Bill McFarland, Chief Technology Officer, Plume | bio
Charles Cheevers, Chief Technology Officer, Home Networks, CommScope | bio
Alan Breznick has tracked the media, telecommunications, broadband, and consumer electronics industries for more than 20 years. Before switching over to Heavy Reading in 2007, he was the original editor of Light Reading Cable Website and founding author of Heavy Reading's Cable Industry Insider. At Heavy Reading, he primarily focuses on cable/MSO services, technologies, and networks, as well as IPTV infrastructure. Alan was formerly a broadband analyst for Kinetic Strategies and a contributing analyst for One Touch Intelligence. He previously reported for Communications Daily, Cable World, Multichannel News, Broadband Daily, Crain's New York Business, and Genuine Article Press, among other publications.
close this window
Chris Bastian joined SCTE•ISBE in 2015 following three decades of leadership in advanced cable and network security technologies. Chris is responsible for all areas of technology and engineering to ensure that SCTE and ISBE maintain a leadership role in standardizing and operationalizing advanced technology, including the SCTE•ISBE Standards Program and the SCTE•ISBE Engineering Committee – as well as groundbreaking efforts such as SCTE•ISBE's Energy 2020 program.

Prior to joining SCTE•ISBE, Chris spent 10 years with Comcast, where he served as senior director of converged regional area network engineering for the Comcast Network Engineering Group, executive director of network architecture for the Comcast Technology and Product Group and ultimately as executive director of Comcast's Xfinity WiFi network. Previously, he had held network operations and engineering positions with RCN and Comcast Cellular Communications, and had spent 10 years in engineering and leadership capacities with the National Security Agency.

Chris holds a B.S. in Electrical Engineering from Penn State University, an M.S. in Electrical Engineering from George Washington University and an M.S. in Technical Management from Johns Hopkins University.
close this window
Amol Chobe, a Principal Solution Architect with the cable and media client team at Red Hat, is an accredited technical architect with focus on cloud computing and containers technology.

His experience spans a variety of roles and business areas, including technical consultancy, business requirements analysis, technical architecture, application development, financial planning and deployment throughout the full project life-cycle.
close this window
John T. Chapman is a Cisco Fellow and the Chief Technical Officer for the Cable Access Business Unit. In this role, John is responsible for innovation, strategy, architecture, and standards work relating to the Cable Industry.

John began his formal career designing telephony interfaces for ROLM/IBM/Siemens. In 1989, John joined Cisco where he invented HSSI, which for a few years formed the backbone of the Internet. Later projects included the Cisco 3000 Router, the Cisco smart serial interfaces, and leading the first full-custom ASIC team at Cisco (Mueslix).

John helped found the CMTS Group at Cisco in 1996 and architected the uBR7246 CMTS, the industry's first cable modem termination system. He has made significant contributions to Cisco and the cable industry through his pioneering work in Multimedia Traffic Engineering (MMTE) and in initiating and leading a series of DOCSIS innovations such as UGS, DSG, Modular CMTS, Remote PHY, DOCSIS 3.0 bonding, DOCSIS 3.1 (OFDM Profiles, DTP) and now DOCSIS 3.1 FDX.

John has received three Cisco Pioneering Technology Awards, has over 100 patents issued and/or pending, and has published over 30 papers. John was inducted into the SCTE Hall of Fame in 2012 for his work in DOCSIS and he received the National Innovation Award in China for his work on Remote PHY.

John graduated in 1984 from the University of Alberta in Canada with a Bachelor of Science in Electrical Engineering.
close this window
Bill McFarland is the CTO of Plume. He leads projects in data science, optimization, standards, intellectual property, and regulatory matters. Previously VP of Technology at Qualcomm, and the CTO of Atheros Communications, Bill holds over 80 patents and has authored over 35 technical papers. He received a Bachelor's Degree in Electrical Engineering from Stanford University and a Masters Degree in Electrical Engineering from the University of California. Bill was elected fellow of the IEEE in 2014.
close this window
Charles Cheevers is Chief Technology Officer, Home Network Solutions, at CommScope, a global leader in infrastructure solutions for communications networks. He is responsible for the two- to five-year technology vision of CommScope's consumer-premise equipment (CPE) business.

In this role, he defines new home architectures for CPE devices and cloud-to-ground solutions as well as the evolution of CommScope's home gateways, set-tops, and connected home solutions.

In his more than 20 years in the telecommunications industry, Mr. Cheevers has been responsible for bringing to market a range of technologies — including DVB, DOCSIS, DSL, PON Network and CPE Video Voice and Broadband solutions. For the last six years, Mr. Cheevers has focused on delivering the next generation of connectivity and technology-driven user experiences to the home. As a result, he's played a key role in pioneering major trends in Wi-Fi, IoT, IP video, TV experience and set-top technology, and most recently AI-driven smart solutions, with the debut of CommScope's Smart Media Device.

Mr. Cheevers and his team have also been creating new home platforms for many of the world's leading service providers. With the emergence of new wireless convergence solutions in both unlicensed and licensed bands — from 1 to 100GHz — Mr. Cheevers and the CommScope CTO office have been innovating new architectures for consumer and home wireless convergence across Wi-Fi, LTE and 5G.

Mr. Cheevers joined CommScope through its acquisition of ARRIS in April 2019 where he served as CTO of CPE Solutions from 2012 to 2019. He joined ARRIS in 2003 via acquisition of Com21 Inc and was VP Engineering of ARRIS Cadant® C3™ CMTS and D5™ EdgeQAM products. In 2006, he was appointed as Chief Technology Officer of Europe, a position he held concurrently to being GM for the ARRIS Edge QAM business from 2008 to 2010.

Prior to his tenure at ARRIS, Mr. Cheevers was Vice President of Engineering and an Officer of Com21 Inc and held senior management positions for Apple Inc.

Mr. Cheevers has served on the board of the Open Connectivity Foundation, one of the leading IoT standards initiatives, served on the SCTE organizing committee for 2018 and 2019 and is a recipient of the 2006 and 2011 Cable and Satellite Euro50 award for his contributions to cable technology.
close this window

Webinar Archive Registration
To register for this webinar, please complete the form below. Take care to provide all required information (indicated in
red
). Press
Register
to complete your registration. If you have already registered for our site or for one of our webinars, you may
login
to register without re-entering your information.