5G for growth: How 5G will accelerate innovation across industries
Date / Time:
Wednesday, November 11, 2020, 2:00 p.m. New York / 11:00 a.m. Los Angeles
Overview: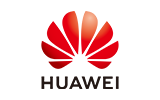 Fifth-generation networks are growing exponentially in number and size around the world, with users growing to 100 million globally. As 5G expands, companies are racing to develop new technologies that harness the hyper speeds and low latency of these future networks. The rapid innovation is combining the strengths of 5G with other tech, such as artificial intelligence, augmented reality, Internet of Things, big data and cloud computing. Together these advancements will fuel dramatic changes across a wide swath of industries.
Please join us for lively and informative webinar on how 5G is accelerating innovation across different industries.
Speakers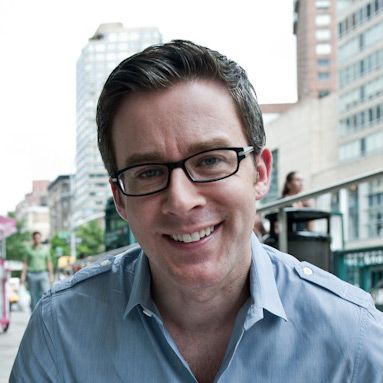 Daniel Sieberg, VP of Public Relations, Huawei USA | bio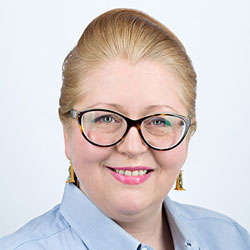 Camille Mendler, Chief Analyst, Omdia | bio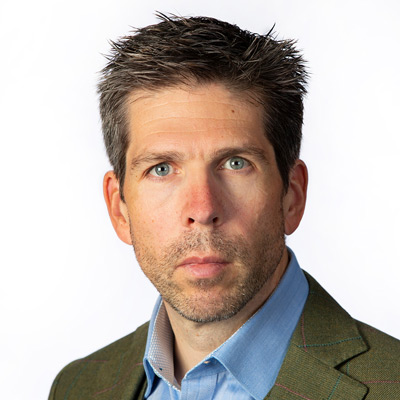 Peter Jarich, Head, GSMA Intelligence | bio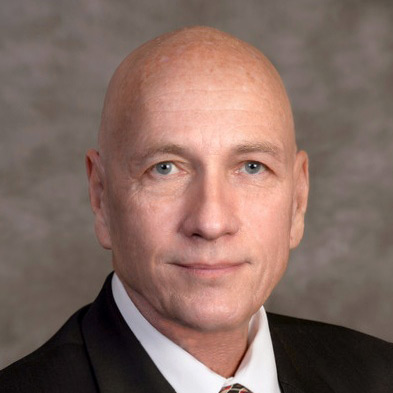 Ernest Worthman, Executive Editor, Applied Wireless Technology, AGL Media Group | bio
Camille Mendler has more than 25 years' multi-disciplinary experience in the digital economy and a global remit to anticipate key shifts in B2B demand patterns with a current focus on how 5G is disrupting enterprise ecosystems.

Her consultancy projects solve go-to-market challenges: identifying buyer segments, creating effective value propositions, and determining sales channel mix. Areas of expertise include managed and professional services, cloud and SaaS, and private networks.

During her tenure at Omdia, Camille has launched SoHo and SME and Enterprise Verticals intelligence services. She serves as a judge for the GSMA's GLOMO Awards and TM Forum's Excellence Awards. Camille has advised organizations including the International Telecommunications Union, Open Society Foundations and World Bank. She has also worked as a telecom contract negotiator, expert witness in dark fiber matters, and technology journalist.

Camille won a research fellowship in Russian Area Studies from Georgetown University and holds a bachelor's degree in journalism and Russian from Northwestern University.
close this window
Daniel Sieberg is VP of Public Relations for Huawei USA and based in NYC. He previously spent nearly three years in entrepreneurship as a founder, co-founder and advisor. Prior to that, for six years Sieberg was a senior marketing executive and spokesperson for Google and helped build two teams in service of journalism and technology. As a correspondent and reporter for 15 years, Sieberg covered science and technology for ABC News, CBS News and CNN and began his career as a daily reporter with the Vancouver Sun. He has been nominated for five national News & Documentary Emmy Awards and conducted public speaking on a wide variety of topics at events on every continent except Antarctica. His first book, The Digital Diet, was published in 2011. Sieberg has a B.F.A. (writing) from the University of Victoria and a M.J. (technology) from the University of British Columbia. A dual citizen, Sieberg resides in NYC with his two daughters.
close this window
Peter Jarich is the head of GSMA Intelligence, the analyst arm of the GSMA that provides mobile operator data, analysis and forecasts, driving its content strategy and agenda. Working across the GSMA membership and broader mobile ecosystem, Peter is responsible for developing insights into the intelligence products. Peter regularly covers the 5G ecosystem and connectivity solutions. Prior to taking this role in 2018, Peter was the chief analyst of the global telecom and IT practice at GlobalData Technology for over 15 years.
close this window
Ernest Worthman is the principal of Worthman & Associates, the Executive Editor of Applied Wireless Technology, and an editorial columnist for AGL's eDigest bi-weekly wireless newsletter. Among other things, he is a Senior member of the IEEE, Vice Chair of the regional IEEE Communications Society (ComSoc), a guest lecturer at Colorado State University College of Engineering and an advisor to the TIA's Edge Network Standards Development Committee.

He is a nationally and internationally published technical editor/writer with over 25 years' experience for the wireless, semiconductor, cybersecurity, IT and other industries. He has held several editorial positions across a number of high-tech publications including Semiconductor Engineering's cybersecurity and Internet of Everything/Everyone (IoX) channels, Editor of RF Design, Editorial director or Reed's Wireless group which included Wireless Design and Development and Fiber Optic Technology and several other editorial positions.

In addition to his experience across a number of high-tech platforms, he owns a consulting practice, which, among other things, developed edge-of-the envelope training courses for computer software/hardware and OSs. His clients include Agilent (now Keysight) Technologies, RF Industries, GLOBALFOUNDRIES, Advanced Linear Devices, IBM, and others for which he does technical and engineering writing/training.

He holds an AAS in digital technology and a BSEE from Metropolitan State University of Denver. He is both a life and senior member of the IEEE, and a member of multiple IEEE societies.
close this window
Francois is a Senior Solutions Architect in the Red Hat's Telco Technology Office and collaborates with telecom service providers and partners across EMEA. Passionate about security, Francois leads the NFV security domain and is the Red Hat's technical interface to the National Cybersecurity Agency of France (ANSSI). Before Red Hat, he spent more than 15 years contributing to network evolution especially towards cloud platforms.
close this window

Webinar Archive Registration
To register for this webinar, please complete the form below. Take care to provide all required information (indicated in
red
). Press
Register
to complete your registration. If you have already registered for our site or for one of our webinars, you may
login
to register without re-entering your information.