A better 5G: Automated operations powered by AI
Date / Time:
Wednesday, December 9, 2020, 10:00 a.m New York / 3:00 p.m London
Overview:

The journey to CI/CD and efficient operations when going to 5G SA & 5G Core
As CSPs introduce 5G SA & 5G core to enable new use cases, operations need to be improved and automated to manage the increasing complexity in the cloud native 5G core, applications and future cloud RAN. CSPs today in early to medium maturity of NFV need to consider the increased importance of operations.
In this webinar we will discuss the results of a recent survey on operational challenges among CSP who have launched 5G and prepare to introduce new use cases. We will present how to take the first steps today to automated, preventive 5G operations, and how Continuous integration and Continuous deployment (CI/CD) and AI solutions can be built in early on.
We will also cover the necessity of data-driven operations, that leverage AI & automation, for an improved network performance and end-user experience.
Agenda and key topics include:
Survey results on planned 5G use cases and related operational challenges
Initial steps of the automation journey from VNFM to cloud native resource and service orchestration
CI/CD: How to get there and where do we start
AI powered operations for improved network performance & enhanced end-user experience
Speakers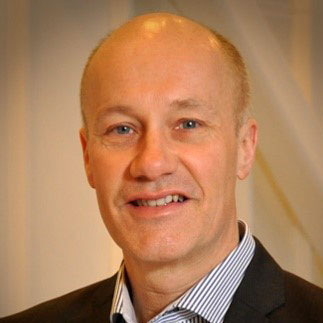 Mats Johansson, Senior Manager 5G Core, cloud & automation solutions, Ericsson | bio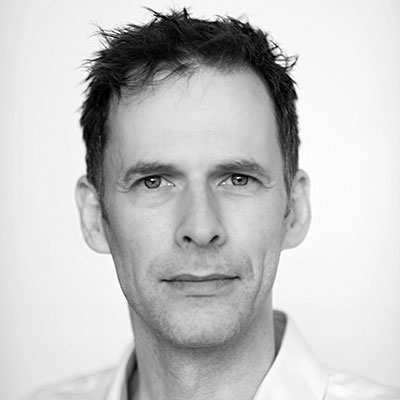 Torsten Dinsing, Senior Expert, CI/CD and services architectures, Ericsson | bio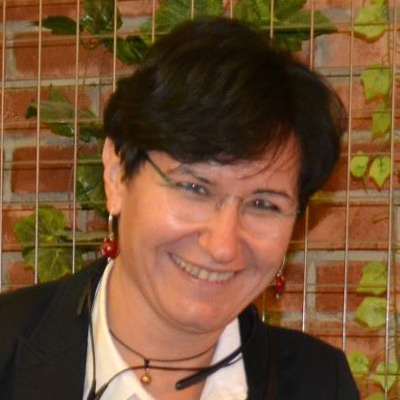 Eleonora Pradelli, Head - Automation and AI, Cloud and IT Service Operation, Ericsson | bio

Adaora Okeleke, Principal analyst, Omdia | bio
Senior Solution manager, currently working with the 5G core and automation which includes complete NFV transformation towards 5G, across the entire NFV stack of the cloud native telecom cloud including edge computing.

Mats has recently published a series of eBriefs on how evolve to the cloud native 5G core based on Ericsson's insights in working with leading operators.

Mats has been working in Ericsson since 1990 in various positions such as R&D for Mobile Radio Networks, Product Management for Core networks and Mobile Packet Core, Marketing for 3G, 4G, 5G Mobile, Fixed Telecom networks for Broadband Access, Metro, IP and IPTV infrastructure.
close this window
Torsten is currently driving the DevOps Strategy for the Ericsson group and implementation within the Business Areas.

The current focus is on scaling DevOps ways of working across different product areas and service delivery globally to provide a consistent customer experience, efficiency and cost control.

On the technology side this means linking and aligning software pipelines in R&D and Service Delivery as well as industrializing pipeline instantiation in customer engagements to facilitate continuous deployment or deployment on demand on customer premises for single products to complex systems. Product areas include OSS, BSS, Communication Services and IoT.

Torsten has 20+ years' experience in several areas including research, cloud computing and architectures, data center & virtualization strategies. He holds a Diplom-Engineering degree from RWTH Aachen University, Germany.
close this window
Eleonora Pradelli is working as Head of Automation and AI for Cloud and IT Service Operation in Business Area Managed Services. In her 23 years long career as IT professional she was working to start up new IT businesses and transform managed services contracts, implementing automation everywhere and leveraging the power of AI across operators on all continents.
close this window
As part of the Omdia service provider transformation team, Adaora Okeleke covers the service provider operations and information technology service with a specific interest in intelligent operations and the customer experience. Adaora researches artificial intelligence (AI), automation, analytics, and big data for telco networks and supporting operations.

Adaora produced a series on using AI to improve network operations, as well as a decision matrix on network analytics tools used by telcos. Before joining Omdia in 2013, was an RF planning and optimization engineer for Motorola and as a quality assurance officer for the software company Socketworks. Adaora holds a Bachelor of Engineering from University of Nigeria, Nsukka and a Master of Science from Imperial College London.
close this window
Francois is a Senior Solutions Architect in the Red Hat's Telco Technology Office and collaborates with telecom service providers and partners across EMEA. Passionate about security, Francois leads the NFV security domain and is the Red Hat's technical interface to the National Cybersecurity Agency of France (ANSSI). Before Red Hat, he spent more than 15 years contributing to network evolution especially towards cloud platforms.
close this window

Webinar Archive Registration
To register for this webinar, please complete the form below. Take care to provide all required information (indicated in
red
). Press
Register
to complete your registration. If you have already registered for our site or for one of our webinars, you may
login
to register without re-entering your information.