The Carriers Speak: The Future of Managed SD-WAN Services
Date / Time:
Wednesday, December 16, 2020, 11:00 a.m. New York / 4:00 p.m London
Overview:



Service Providers (SPs) have deployed robust, scalable SD-WAN services. Nevertheless, challenges remain regarding how to deploy and manage SD-WAN services as they grow to encompass multiple domains, clouds, and vendor solutions. In this webinar we discuss the highlights of Heavy Reading's Q4 2020 global survey of service providers' plans for managed SD-WAN services – the drivers, challenges, and inhibitors. As enterprises move from DIY SD-WAN implementations to managed services, what are they demanding from their SPs and how are the SPs responding to enhance customer experience? We queried our SPs on this topic and more: How are they building, managing and monetizing SD-WAN services? Where are they encountering challenges and where do they see an opportunity for differentiation?
Topics we will be covering include:
Challenges in coordinated underlay and overlay SD-WAN management
SD-WAN and Cloud Security and the impact of SASE
The impact of the hyperscalers: partners or competitors?
The expanding role of automation in SD-WAN
Past SD-WAN surveys revealed SP concerns about the cannibalization of high-value carrier services such as MPLS – is this still a concern today?
Speakers

Jennifer Clark, Principal Analyst - Cloud Infrastructure and Edge Computing, Heavy Reading | bio

Jay Stewart, Director of North America Solutions Engineering, Accedian | bio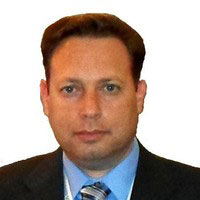 Ofer Farkash, Senior Product & Solutions Marketing Manager, Amdocs | bio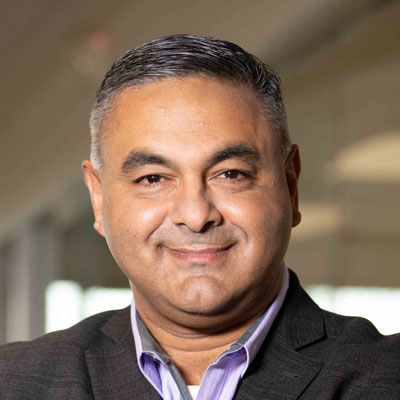 Sultan Dawood, Sr. Product Marketing Manager, VMWare | bio
Clark provides actionable insight into service provider evolution, examining the challenges and opportunities facing network operators as they move towards 5G and IoT with an increasingly virtualized and cloud native infrastructure. Clark examines the solutions and technology reshaping the telco data center, technologies such as Edge Computing, Open Source, OpenStack, container networking, Network Orchestration, Data Center Interconnect, Software Defined Networks (SDN), and Network Functions Virtualization (NFV).

Clark started her industry research career with the Yankee Group, which was acquired by 451 Research in 2013. She held the role of Sr. Vice President at Yankee Group. Prior to joining Yankee Group, Clark was Manager of Network Planning and Strategy for Wang Laboratories'corporate data network. She began her career at Wang with responsibility for the domestic and international roll-out of Wang's packet network, connecting more than 250 locations in 14 countries. Before joining Wang, she was a member of the IT research and development division of Commercial Union Insurance Companies.

Clark is a highly regarded speaker at industry seminars and conferences and is frequently cited by the commercial and trade press. She has been a guest lecturer at the MIT Sloan School of Management and is a member of the IEEE. She holds a B.A. degree from Mount Holyoke College.
close this window
Ofer Farkash is managing Amdocs' service & network automation solutions marketing. Ofer has over 20 years of experience in the telecommunication market and held senior product management, marketing and sales engineering positions. His prior work experience spanned software/hardware solutions for Telcos and enterprises telecommunications networks and BSS. Most recently Ofer was the Director of Amdocs Convergent Charging product management, and previously at SkyVision, Axerra Networks and RAD data communications, where his roles involved working with service providers such as AT&T, Telefonica, Globe, Vodafone, KPN, Telecom Italia and Enterprises such as Goldman Sachs, NBC, Shell and many others.
close this window
Sultan brings over 20 years of experience in high tech B2B organizations. In his current role, Sultan is a Sr. Product Marketing Manager focused on VMware's SD-WAN portfolio. Prior to VMware, Sultan was responsible for Silver Peak's WAN Edge portfolio marketing driving industry and market leadership. In the past, Sultan has held various senior roles in engineering, product management and product marketing at Cisco Systems, Brocade, Hammerhead Systems, Motorola and 3COM with a focus on enterprise and service provider networking, cloud and data center, and network security. Sultan holds a Bachelor of Science in Electrical Engineering from Old Dominion University.
close this window