Accelerating 5G With the Network Digital Twin
Date / Time:
Thursday, November 19, 2020, 10:00 a.m. New York / 3:00 p.m. London
Overview:


Around the world, 5G rollouts are gaining pace, but early deployments are giving us just a glimpse of its transformative potential. The challenge for the communications industry now is to accelerate 5G, to make sure initial non-standalone launches are a success and then leverage the capabilities of standalone 5G to deliver a new generation of services, from mobile streaming 8K video to untethered, augmented reality and beyond. The future of 5G seems limitless and many new industries are eager to explore its benefits, but with 5G still in its infancy, they are asking, "How can we test the real-world scenarios of a network that currently only sees a small fraction of its future usage?"
Join Omdia Principal Analyst James Crawshaw, Appledore Principal Analyst Francis Haysom and Spirent's Head of 5G Strategy Stephen Douglas, as they explore the challenges service providers, enterprises and researchers face as they transition from early 5G deployments to initial launches of standalone 5G. Learn how network digital twins create a replica of 5G networks, devices and user activity to validate 5G network functions in conditions that closely mimic real-world environments. Our expert panel will also explain how digital twins help accelerate 5G technology development and validate business cases in new vertical segments for both the telecom industry as well as other industries.
This webinar will cover:
The business opportunity for carriers and industries, and the challenges in accelerating 5G from early deployments to truly differentiated offerings enabled by 5G standalone and the new core
An overview of digital twins, their origins and how this proven approach can help overcome key 5G challenges
Case studies detailing how digital twins are being used by service providers, network vendors and researchers
Speakers

James Crawshaw, Principal Analyst, Service Provider Operations and IT, Omdia | bio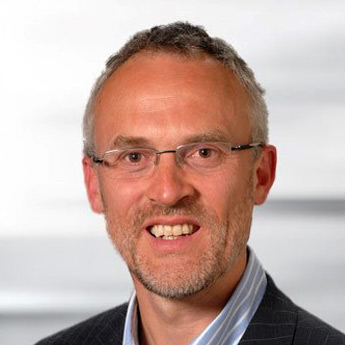 Francis Haysom, Appledore, Partner & Principal Analyst | bio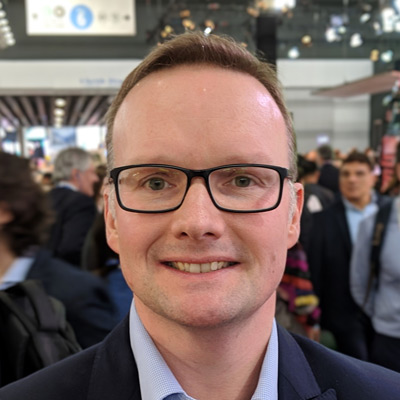 Stephen Douglas, Head of 5G Strategy, Spirent Communications | bio
James leads Heavy Reading's OSS/BSS research service. He examines the breadth of software used by communications service providers in customer, business, service and infrastructure management. James's areas of focus include BSS, OSS, SDP, policy management, revenue assurance, service assurance, analytics and business intelligence. He is particularly interested in the impact of SDN and NFV on operator's IT systems.

Prior to joining Heavy Reading, James worked for more than 15 years as an analyst covering technology and telecom companies for various investment banks and industry research firms. He previously worked as a management consultant in industry.

James holds a BSc and MEng in Electrical and Mechanical Engineering from the University of Manchester, England.
close this window
Francis has led the recent research on Digital Twins, as part of Appledore Research's focus on AI driven closed loop automation.

He is an acknowledged expert in inventory, fulfilment and the transition to autonomous cloud native networks. With his professional services background he is particularly interested in the changed integration and development models for the successful adoption of telco cloud.

Francis has more than 25 years' experience in the telecommunications and software industry. He has led the design and implementation of OSS products at some of the industry's leading CSPs, with a track record in enabling successful transformation.

He was previously responsible for the creation of the Professional Services organization and services engagement model for Cramer Systems and for driving new innovation at Telcordia, and later Ericsson.

Dr. Haysom received his PhD from the University of Bath and has a BSc in Engineering Science from the University of Exeter.
close this window
Stephen works for Spirent's strategy organisation helping to define technical direction, new innovative solutions and market leading disruptive technologies. Currently Stephen leads Spirent's strategic initiatives for 5G and future networks. With over 20 years' experience in telecommunications Stephen has been at the cutting edge of next generation technologies and has worked across the industry with service providers, network equipment manufacturers and start-ups, helping them drive innovation and transformation. Stephen is an ardent believer in connected technology and strives to challenge, blur and break down the silos which prevent innovation and business success.
close this window
Wim Vanderperren is a senior enterprise architect and servant people leader. He is absolutely passionate about creating software solutions that strive for the best balance between innovating beyond the industry consensus and pragmatic here and now thinking. Wim is currently Director Architecture at Telenet where he has taken up several challenges mainly in the digital and data area for the past 10 years. As such Wim plays an important role as chief architect in the company's digital transformation program that aims to prepare Telenet for the future business model opportunities in a disruptive and highly competitive telecom market. Wim started his career at the University of Brussels (VUB) where he focused - as a researcher - on software engineering in general and more specifically aspect-oriented software development and architecture. He received a PhD in computer science and became a Professor shortly after that.
close this window
Francois is a Senior Solutions Architect in the Red Hat's Telco Technology Office and collaborates with telecom service providers and partners across EMEA. Passionate about security, Francois leads the NFV security domain and is the Red Hat's technical interface to the National Cybersecurity Agency of France (ANSSI). Before Red Hat, he spent more than 15 years contributing to network evolution especially towards cloud platforms.
close this window

Webinar Archive Registration
To register for this webinar, please complete the form below. Take care to provide all required information (indicated in
red
). Press
Register
to complete your registration. If you have already registered for our site or for one of our webinars, you may
login
to register without re-entering your information.