Date / Time:
Thursday, November 12, 2020, 10:00 a.m New York / 3:00 p.m London
Overview:

In spite of COVID-19, 5G deployments are accelerating and the pace of their roll out is twice that of 4G. It took 4G five years to achieve 3% penetration globally, while 5G will achieve that in just two years. In some developed markets, its impact has already reached the mass market - in S Korea for example, 28% of mobile data is over 5G.
While the initial market indicators are positive, we asked 75 operators who have launched 5G what they have learnt so far about 5G, the challenges encountered and what they think the future commercial prospects are for the technology.
The webinar will help those that are involved in developing 5G plans or rolling out 5G networks, as we showcase:
Which consumer and enterprise use cases operators have been prioritized – and what are their 5G product roadmap plans.
Do operators expect 5G to unlock potential of new consumer segments like AR/VR, cloud gaming, consumer IoT and smart home?
The most common network solution challenges that have been encountered – and how they can be overcome.
The implications of these use cases on new capability requirements – the extent to which Cloud NFVI platform, 5G Core, Edge, or Cloud RAN have been or will be deployed.
How operators are planning on evolving their access, and core network to accommodate the new capabilities.
The webinar will conclude with a view on the key lessons in designing and building a use-case centric 5G.
Key topics include:
Consumer and enterprise use cases
Dynamic Spectrum Sharing, and Cloud RAN
Migration to 5G standalone, 5G Core & Orchestration
Cloud native NFVI platform & Edge
Surgical network planning & design
Speakers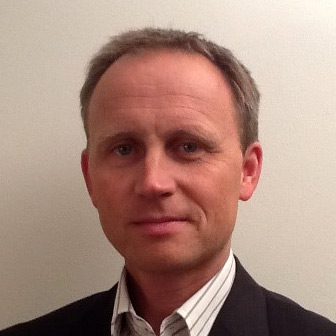 Peo Lehto, Head of Solution Area OSS, Ericsson | bio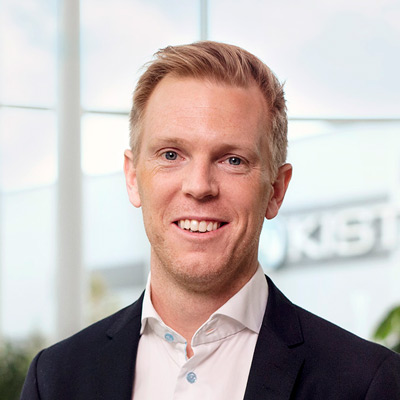 Joachim Bildt, Head of Product Marketing, Ericsson |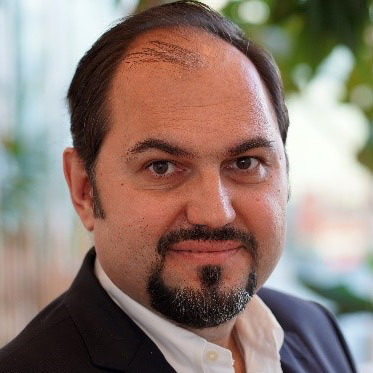 Stevan Filipovic, Head of Technology Leadership for Network Design and Optimization, Ericsson | bio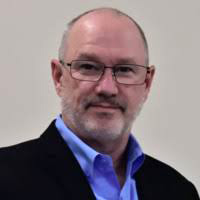 Chris Nicoll, Senior Principal Analyst, Omdia | bio
Peo Lehto is Head of Solution Area OSS within Business Area Digital Services. Ericsson Digital Services provides solutions that realize our customers' digital transformation including software and services in the areas of monetization and management systems (OSS/BSS), telecom core (packet core and communication services), and cloud & NFV (Network Functions Virtualization) infrastructure. Before taking on his current role, Peo has led the IP & Transport practice for Ericsson in North East Asia, heading up the Fixed Broadband Convergence for Ericsson Japan, as well as leading the Node Development Organization EPG for Ericsson in Sweden.

Lehto has 15+ years of international Telecom management experience from Product Management, R&D, and Sales positions in Core Networks, IP & Transport, and Cloud areas. Before joining Ericsson, he gained experiences from both the power utility and IT industries.

Peo is born in Sweden, 1968. He holds a Ms.Sc. degree in Electrical Engineering and an MBA in Industrial Marketing and Purchasing from Chalmers University of Technology in Gothenburg.
close this window
Gabriel Foglander is a Strategic Product Manager for Ericsson, concentrating on new Cloud RAN technologies. Gabriel joined Ericsson in 2016 with the Network Services team, which was later integrated with Network Products. His roles have spanned across commercial management, product development, and solution/technical sales support, with a common focus and passion for enabling cross-functional work teams to secure and guarantee customer success. Prior to Ericsson, Gabriel worked in both management consulting and engineering-driven companies focused on mining and metals and industrial productivity solutions. This experience has inspired Gabriel to seek opportunities for 5G in industry verticals.

Gabriel holds a Masters of Engineering and a Degree in Industrial Management & Organization from the Royal Institute of Technology, Stockholm Sweden, and also studied at Bond University, on the Gold Coast Australia. Gabriel is based in Stockholm, Sweden, where he lives with his family. Outside of work, Gabriel is a youth football coach and enjoys travelling, cooking, modern art, and spending time with friends and family.
close this window
Stevan Filipovic is working as Head of Technology Leadership for Network Design and Optimization in Business Area Managed Services. In his 25 years long career as telecom professional he was working with the questions of technology deployment and network performance with almost all Tier 1 operators on all continents.
close this window
Francois is a Senior Solutions Architect in the Red Hat's Telco Technology Office and collaborates with telecom service providers and partners across EMEA. Passionate about security, Francois leads the NFV security domain and is the Red Hat's technical interface to the National Cybersecurity Agency of France (ANSSI). Before Red Hat, he spent more than 15 years contributing to network evolution especially towards cloud platforms.
close this window

Webinar Archive Registration
To register for this webinar, please complete the form below. Take care to provide all required information (indicated in
red
). Press
Register
to complete your registration. If you have already registered for our site or for one of our webinars, you may
login
to register without re-entering your information.