Date / Time:
Tuesday, October 13, 2020, 11:00 am New York / 4:00 pm London
Overview:
Since 2017, SRv6 has gained strong traction in the industry and the ecosystem has grown unabated. As of today, SRv6 has been deployed in eight public, large-scale commercial networks and is largely backed up by the open-source community. Moreover, SRv6 standardization is well on its way with two mature proposed standards: RFC 8204 and 8754.
In this webinar, we will explore the state of SRv6 (SR with IPv6 data plane) and explain how it enhances all SR MPLS capabilities – simplification, resiliency, traffic engineering. We will also touch upon why SRv6 alleviates some of the limitations faced by SR MPLS by providing IP summarization and IPv6 header's flow-label based built-in entropy. Another interesting concept with SRv6 is network programming that allows an end-to-end solution - all the way from the server through networks to clients - and makes it a perfect solution for 5G/ultra-scale networks.
Please join representatives from LightReading, Cisco and Bell Canada as we discuss:
SRv6 network programming
SRv6 use cases
SRv6 standardization
Speakers

Sterling Perrin, Principal Analyst – Optical Networking & Transport, Heavy Reading | bio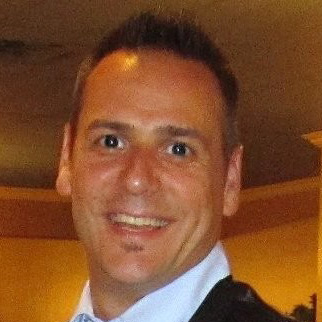 Daniel Bernier, Senior Technical Architect, Bell Canada | bio

Clarence Filsfils, Cisco Systems Fellow, Cisco | bio
Sterling has more than 15 years' experience in telecommunications as an industry analyst and journalist. His coverage area at Heavy Reading is optical networking, including packet-optical transport. He also authors Heavy Reading's Packet-Enabled Optical Networking Market Tracker and Next-Gen Core Packet-Optical Market Tracker. Sterling joined Heavy Reading after five years at IDC, where he served as lead optical networks analyst, responsible for the firm's optical networking subscription research and custom consulting activities. Prior to IDC, Sterling worked for Standard & Poor's, where he delivered global industry analysis on a range of IT segments. He is a former journalist and editor at Telecommunications Magazine, and has also done consulting work for the research firm Current Analysis. Sterling is a frequent speaker at telecom industry events and a highly sought-after source among the business and trade press.
close this window
Daniel is a Senior Architect in the Technology Strategy team at Bell Canada involved in research and development of disruptive technologies transforming the Telco space and Bell Canada's network and services. He is currently working on the edge cloud strategy and cloud-native transformation leveraging optimized CP/UP separation and advances in network and hardware programming. He is involved in various open source community projects such as FD.io, Network Service Mesh and P4.org. He is also a participating member at the IETF and BBF, co-authoring and collaborating on various drafts for SPRING based service-programming and SFC.
close this window
Clarence Filsfils, a Cisco Systems Fellow, has a 25-year expertise leading innovation, productization, marketing and deployment for Cisco Systems.

Trusted and respected by key decision makers across major WEB/OTT, SP's and large Enterprises, Clarence enjoys working with these operators to listen to their needs and requirements, and then get things done from product design to deployment.

He invented the Segment Routing Technology (over 50 patents) and is leading its productization, marketing and deployment at record execution speed. For this contribution, he and his team received the Pioneer Award - Cisco's most prestigious award honoring innovative engineering. The award celebrates engineering contribution that brings growth in new markets, redefines current markets, and provides game-changing improvements to engineering productivity.

Previously, Clarence invented and led the Fast Routing Convergence Technology (over 30 patents) and was the lead designer for Cisco System's QoS (20 patents) and large-scale IP/MPLS deployments.

Clarence is a regular speaker at leading industry conferences. He holds over 195 patents and is a prolific writer, either in academic circle (Sigcomm 2015), or standard (25 RFC's) or books.

Clarence holds a PhD in Engineering Science, a Masters of Management from Solvay Business School and a Masters of Engineering in Computer Science from the University of Liege.
close this window
It's my 10th year with Cisco. Been an amazing journey so far. Part of automation group from day 1. Helped many SP and large enterprise customers setting up Cisco automation solution('s) and e2e integration with OSS/BSS systems.
close this window
Joe Mocerino oversees solutions strategy and marketing for the Fujitsu 1FINITY, Smart xHaul Transport and FLASHWAVE Packet Optical Portfolio. He has written numerous whitepapers and served in speaking roles for telecom and CATV forums, currently focusing on Mobile xhaul Optimization and service delivery. He has a 30-year track record in product line management, marketing, business development, sales, engineering and manufacturing. Joe's technology expertise includes Packet ONP, OTN, CPRI, SONET/SDH/PDH, DSL, WAN/mesh networks, packet networking and CATV headend optics platforms.
close this window
Clarke is Principal Architect of emerging technologies at Shaw Communications. In this role, he analyzes emerging technologies and works with senior executives to develop product strategy. Prior to Shaw, Clarke spent over a decade at CableLabs analyzing and developing new technologies for the cable television industry. He is a public speaker on the Internet of Things (IoT) and a board member of Open Connectivity Foundation (OCF), an international IoT standards organization. He has occasionally been a judge for the CES Innovation Awards. Clarke served on the board of directors of Universal Plug-n-Play Forum (UPnP), chaired the Technical Committee, and led the Internet of Things task force until UPnP was acquired by OCF. He currently chairs the developer tools group in OCF. He has also chaired various task forces related to video and television in the World Wide Web Consortium (W3C). He has developed key technologies for the delivery of IP video and other cable services through the web. In general, Clarke relishes developing connected services as they cross traditional product boundaries.

Over his career Clarke has worked in engineering, research, product management and strategy around digital media and communications at Shaw, CableLabs, MediaOne, SonicBlue and Qwest. He built the world's largest subwoofer and holds over twenty issued patents (and dozens not yet issued). In his spare time, he designs and builds home recording studios, theaters and other custom home improvements. He holds MSEE degrees from Brigham Young University and Georgia Tech and an MBA from the University of Colorado.
close this window

Webinar Archive Registration
To register for this webinar, please complete the form below. Take care to provide all required information (indicated in
red
). Press
Register
to complete your registration. If you have already registered for our site or for one of our webinars, you may
login
to register without re-entering your information.