Edge Computing in Telco Networks: Gaining the Competitive Edge
Date / Time:
Wednesday, October 7, 2020, 11:00 a.m.New York / 4:00 p.m. London
Overview: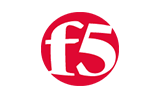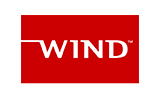 In this webinar we present and discuss the highlights of our 2020 global survey of communications service providers (CSPs) on their plans for edge computing – its drivers, use-cases and inhibitors. We examine the choices CSPs are making with their implementation – and how these implementations are evolving. The survey results demonstrate that service providers are now deploying, or planning for, edge computing solutions — they are no longer at the nascent stages. The direction has been chosen and CSPs are confident with their plans. However, it is evident from the responses that, although high-level drivers of edge deployments are understood, questions remain regarding the details of execution.
Among the topics to be covered include:
Which use-cases are driving edge computing?
How will service providers secure their edge deployments?
How will edge computing impact 5G rollout and vRAN?
How important is edge computing to telco business models?
What challenges are telcos seeing to full-scale edge deployments?
Speakers

Jennifer Clark, Principal Analyst - Cloud Infrastructure and Edge Computing, Heavy Reading | bio
Richard Lopez, Senior Strategic Architect for the Service Provider Business, F5 | bio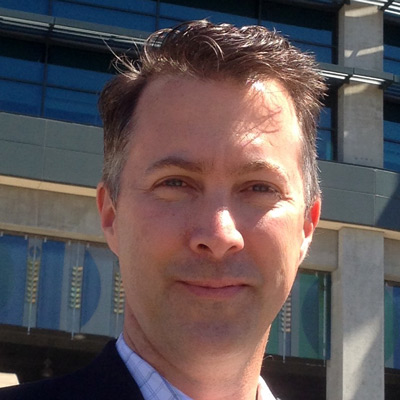 Jeff Gowan, Product Line Marketing Manager, Wind River | bio
Javier Martin, Telecommunications Edge, Schneider Electric, Inc. | bio
Clark provides actionable insight into service provider evolution, examining the challenges and opportunities facing network operators as they move towards 5G and IoT with an increasingly virtualized and cloud native infrastructure. Clark examines the solutions and technology reshaping the telco data center, technologies such as Edge Computing, Open Source, OpenStack, container networking, Network Orchestration, Data Center Interconnect, Software Defined Networks (SDN), and Network Functions Virtualization (NFV).

Clark started her industry research career with the Yankee Group, which was acquired by 451 Research in 2013. She held the role of Sr. Vice President at Yankee Group. Prior to joining Yankee Group, Clark was Manager of Network Planning and Strategy for Wang Laboratories'corporate data network. She began her career at Wang with responsibility for the domestic and international roll-out of Wang's packet network, connecting more than 250 locations in 14 countries. Before joining Wang, she was a member of the IT research and development division of Commercial Union Insurance Companies.

Clark is a highly regarded speaker at industry seminars and conferences and is frequently cited by the commercial and trade press. She has been a guest lecturer at the MIT Sloan School of Management and is a member of the IEEE. She holds a B.A. degree from Mount Holyoke College.
close this window
Richard Lopez is Senior Strategic Architect for the Service Provider business at F5. With more than 25 years in Telecommunications, he has brought innovative products to market for both global companies as well as startups. Prior to F5, Richard was VP Strategy at Cerra, an early-stage data science startup. At Ciena, he was VP, Global Solutions Architecture where he drove the market introduction of the industry-leading Blue Planet Orchestration Platform. Lopez has had direct GTM experience as a software developer, software team manager, and product manager and was at Tellabs, Mahi Networks, and Applied Digital Access.

Richard has a B.S. in Electrical Engineering from Oklahoma State University and resides in Northern California.
close this window
Jeff Gowan is the Product Line Marketing Manager at Wind River. In this role he is responsible for the global marketing activities for Wind River's telecommunications business.

With 20 years in the field of technology Jeff has played roles in support, product management, and product marketing while bringing products to market in sectors including Financial Services, Industrial, Aerospace and Defense, and Telecommunications.

Jeff holds a Bachelor of Arts degree in Communications from the University of Oregon.
close this window
Javier Martin joined Schneider Electric, Inc. in October 2019 to develop the telecommunication edge computing infrastructure. Mr. has over 30 years of experience in IT and Telecommunications, providing the design, integration, and management of complex mission-critical technology solutions for enterprise, telecommunications, and education customers. During his career, he was directly involved in creating large VoIP networks for large healthcare providers, global WAN/WLAN solutions for large financial institutions, and fiber and copper infrastructure telecommunication solutions, satellite, and microwave solutions.
close this window
Francois is a Senior Solutions Architect in the Red Hat's Telco Technology Office and collaborates with telecom service providers and partners across EMEA. Passionate about security, Francois leads the NFV security domain and is the Red Hat's technical interface to the National Cybersecurity Agency of France (ANSSI). Before Red Hat, he spent more than 15 years contributing to network evolution especially towards cloud platforms.
close this window