Comprehensive Security Assurance Is Essential in the 5G Era
Date / Time:
Wednesday, September 16, 2020, 5:00 a.m. New York / 10:00 a.m. London
Overview:

As 5G begins to take shape and introduce functionality that scales new heights with countless opportunities for further digitalization, it will simultaneously expand the cybersecurity threat landscape to the largest ever known. Efforts to build security into a system after its creation give rise to complex security challenges that are often more costly and time-consuming than baking it into the development process. As such, comprehensive assurance in security is essential throughout the entire development process in the 5G era, with collaboration and coordination from all parties involved. This Omdia webinar, in association with ZTE, will explore security transparency and assurance and introduce the security evolution for 5G-SA.
Key topics include:
How security needs to be "by design" now and in the 5G era
Why digitalization efforts must continue but with reliance on security assurance
How to deal with the challenges and the attack surface for 5G-SA
ZTE's approach to security transparency and assurance in 5G
For more information on security assurance, download this paper (no registration required): Security Transparence and Assurance in a 5G World
Speakers

Maxine Holt, Senior Research Director, Omdia Cybersecurity | bio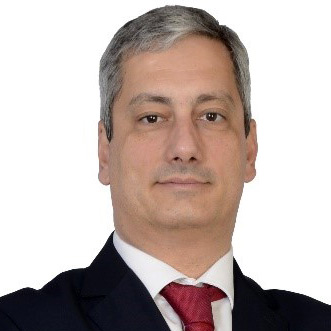 António Neto Relvas, Director Cybersecurity Strategy, ZTE | bio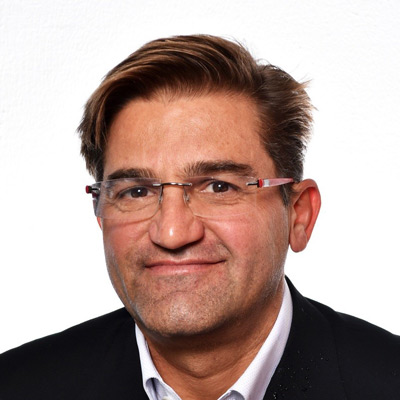 Miguel Arranz, Director of Wireless Solutions - CTO Group, ZTE | bio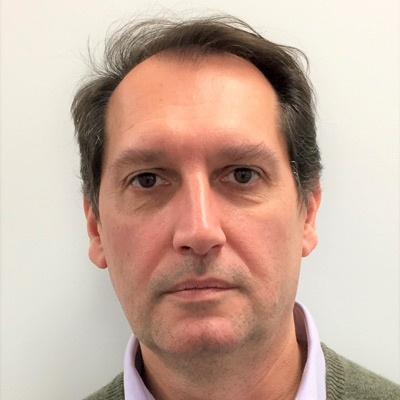 Chris Mulley, Principal Architect CTO Group, ZTE Global Marketing & Solution Sales | bio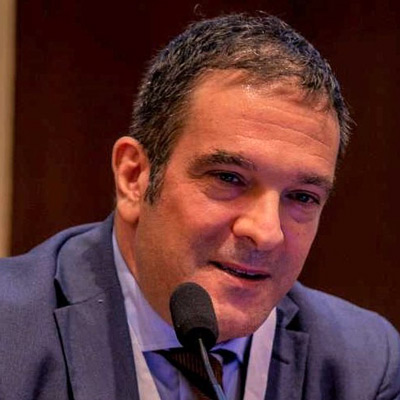 Alessandro Bassano, Director, Italy Cyber Security Lab, ZTE | bio
Maxine leads Omdia's cybersecurity proposition, developing a comprehensive research program in this area to support vendor, service provider, and enterprise clients. Having worked with enterprises across multiple industries in the world of information security, Maxine has a strong understanding of the challenges faced and how organizations can look to overcome these challenges.

Maxine rejoined Omdia, formerly Ovum, in 2018, having spent over two years at the Information Security Forum (ISF) developing research in areas including Protecting the Crown Jewels and Securing Collaboration Platforms. Prior to the ISF, Maxine spent 15 years at Ovum covering topics including security, human capital management, and identity and access management. Maxine has a particular interest in how all the component parts of security combine to make up an organization's security posture. She is a regular speaker at events and writes articles for leading publications on various aspects of information security.
close this window
Antonio Relvas Joined ZTE in January 2020 as Director of Cybersecurity Strategy. His scope is divided on being an advisor on ZTE Cybersecurity affairs in product security, from the design, implementation, and certification requirements; responsible for external communications on security and being part of the international cybersecurity incident and crisis response at Europe-scale.

Antonio started his career in 1997 at Digital Equipment Corporation as an IT architect focusing on the assurance of critical operations in IT services to clients around the globe. From here to corporate resilience resumes most of his professional path. Before the current role in ZTE he had a career that mainly focused on the telecom and ICT industry, mostly as a senior manager in security and as global head of resilience in several countries for the telecom industry. He has experience in delivering results across a broad and complex portfolio and complex environments of stakeholders, often in demanding and high stress and fast pace in international contexts, working across a wide range of cultures (over 20 countries) in Europe, Africa, and Latin America.
close this window
Miguel Arranz joined ZTE in April 2012, and since then has occupied different executive positions including CTO of North Europe, being currently Director of Wireless Solutions within the CTO Group. His scope spans to the overall RAN infrastructure portfolio and refers to both the business and product development. Sponsor of several transformational programs aiming to leverage ZTE technology profile, profitability and performance.

Prior to his current role, Miguel has gained a wealth of technical and business experience since 1995 through a long series of positions both at local and at international level in Vodafone, including responsible for the launch UMTS in Vodafone Spain and Head of 2G/3G/LTE Radio Product at Group level. Miguel Arranz holds multiple international patents and his work was honored in the 2012 MWC 2012 with the GSMA Best Technology Breakthrough Award.
close this window
In the area of Cybersecurity, Chris leads ZTE's engagement with the GSMA on all 5G security related topics and is an active contributor to a number of the key GSMA Fraud and Security working groups.

Chris is also involved in internal ZTE activities for defining and promoting ZTE's Cybersecurity and 5G security policies and network implementations with customer network operators. Most recently, Chris was heavily involved in ZTE's successful GSMA NESAS Product Development and Lifecycle Audit.

Chris is also responsible for high-level engagements with customer operators in the areas of: 5G Transmission Network, Fixed Access Networks and 5G Core Networks.

Chris has been with ZTE for 11 years, prior to which he worked for a number telecom equipment vendors in product development and management roles, In addition, Chris spent 3 years with the UK telecom regulatory authority, Ofcom, where he gained experience in the development of economic regulation and government policy.

Chris holds a BEng (Honours) in Electrical and Electronic Engineering from Polytechnic of Central London. He is a member of IET.
close this window
Alessandro joined ZTE in July 2019 as Director of the Cyber Security Lab in Rome. He is a deep "connoisseur" of hardware and is a Cyber Security expert, he deepened his knowledge working as a cyber security manager for large multinationals in Russia, Latin America, Asia and Europe.

During his nearly 30-year career he has been involved in identifying threats, managing and mitigating damage, minimizing the risks from cyber attacks in "critical infrastructures" dedicated to telecommunications and the production and distribution of electricity.

In his LAB he performs, with his team, vulnerability assessment, penetration tests and source code review activities.

The LAB is a knowledge exchange platform with various local and institutional stakeholders.

Alessandro is also a lecturer and speaker of cyber security in some important Italian universities and participates as a speaker at Codemotion international events.
close this window

Webinar Archive Registration
To register for this webinar, please complete the form below. Take care to provide all required information (indicated in
red
). Press
Register
to complete your registration. If you have already registered for our site or for one of our webinars, you may
login
to register without re-entering your information.