Turning Disparate Data Into a Market Growth Opportunity
Date / Time:
Tuesday, September 29, 2020, 12:00 p.m. New York/ 5:00 p.m. London
Overview:


More than ever, communication service providers (CSPs) must find ways to holistically combine disparate data sets into data that can be utilized to unlock new market growth opportunities.
This webinar will share the analytics requirements to achieve this goal focusing on how TELUS, a Canadian CSP, met this requirement through the creation of an interactive dashboard-based market-sizing tool to grow subscribers and optimize network builds.
Working with OmniSci, the pioneer in accelerated analytics, TELUS built an interactive map for all of TELUS's communities, along with competitor speed information, wHSIA coverage layers, competitor cell sites, LTE coverage layers, household reference data, copper qualification, fiber eligibility and marketable base.
Topics to be addressed in this webinar include:
A Heavy Reading overview of the role that accelerated analytics plays in CSP market success
How OmniSci provides an intuitive and seamless way to analyze, visualize and power ML/AI workflows to meet the needs of CSPs' large and complex data sets
How TELUS uses OmniSci to maximize profit with an improved market sizing tool by layering spatiotemporal datasets to identify competitor coverage and where to build wireless services
Speakers

Jim Hodges, Chief Analyst – Cloud and Security, Heavy Reading | bio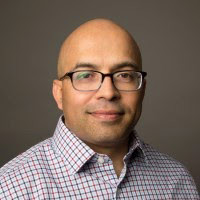 Venkat Krishnamurthy, VP Product, OmniSci | bio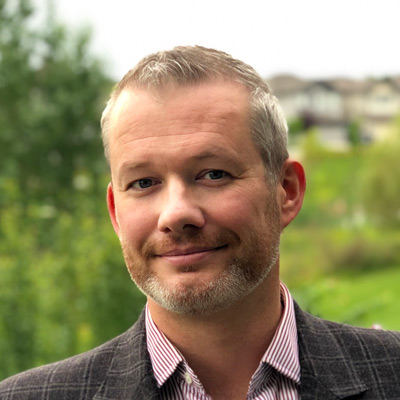 Chris Havlin, Data Scientist, Telus | bio
Jim leads Heavy Reading's research on the impact of NFV on the control plane and application layers at the core and edge. This includes the evolution path of SIP applications, unified communications (UC), IP Multimedia Subsystem (IMS), session border controllers (SBCs), Diameter signaling controllers (DSCs), policy controllers and WebRTC. Jim is also focused on the network and subscriber impact of Big Data and Analytics. He authors Heavy Reading's NFV and SDN Market Trackers. Other areas of research coverage include Subscriber Data Management (SDM) and fixed-line TDM replacement. Jim joined Heavy Reading from Nortel Networks, where he tracked the VoIP and application server market landscape and was a key contributor to the development of Wireless Intelligent Network (WIN) standards. Additional technical experience was gained with Bell Canada, where he performed IN and SS7 network planning, numbering administration, technical model forecast creation and definition of regulatory-based interconnection models. Jim is based in Ottawa, Canada.
close this window
Venkat heads up Product Management at OmniSci. He joined OmniSci from the CTO office at Cray, the supercomputing pioneer, where he was responsible for leading Cray's push into Analytics and AI. Earlier, he was Senior Director at YarcData, a pioneering graph analytics startup, where he bootstrapped product and data science/engineering teams. Prior to YarcData, he was a Director of Product Management at Oracle, where he led the launch of the Oracle Financial Services Data Platform, and earlier spent several years at Goldman Sachs, where he led one of the earliest successful projects utilizing machine learning in Operational Risk incident classification. Venkat is a graduate of Carnegie Mellon University and the Indian Institute of Technology Chennai, and also a certified Financial Risk Manager.
close this window
Chris is a Data Scientist at TELUS Communications (a Canadian national telecommunications provider), with 10 years experience in telco, and over 15 years experience with data driven decision making, ranging from Database Marketing to Decision Management. For the past 4 years Chris has been part of the Wireless Reliability team where his main focus has been on identifying useful network measures that impact our customers perception of reliability and having the data ingested into our datalake. His time is also filled with generating various visualizations and models to help explain reliability across our wireless network.

Chris' is a fully fledged data aficionada whose passion started out in more informative years during science class, which eventually lead him to an undergraduate degree in Medical Biochemistry. The fun really began after completing his MSc in Business Intelligence.
close this window
As SVP & GM of Emerging Business, Ani and his team will leverage Mavenir's existing and newly created solutions for 5G, IoT and digital transformation to generate new business opportunities for Mavenir in Enterprises and Industries. Offerings will include Enriched Communication, IoT and Private Networks, delivered with new business models, via a digital ecosystem of partners and channels. Ani holds an MBA in International Business and a BE in Electronics and Communications and brings to the role over 20 years of experience in the ICT sector working for a number of multinationals and Fortune 500 companies. He has held roles spanning Sales, Business Development, Strategy, Commercial Management, Product Management, Portfolio Management, Operations, and R&D. Most recently he held the role of VP & Head of Strategy & Commercial Management for Business Area Digital Services at Ericsson.
close this window

Webinar Archive Registration
To register for this webinar, please complete the form below. Take care to provide all required information (indicated in
red
). Press
Register
to complete your registration. If you have already registered for our site or for one of our webinars, you may
login
to register without re-entering your information.