5G: How Networking Got Its Groove Back
Date / Time:
Tuesday, August 25, 2020, 10:00 a.m. New York/ 3:00 p.m. London
Overview:

As specifications for 5G continue to solidify, we see the convergence of mobility and Internet architectures to create a network platform that is high-capacity, always-on, and ubiquitous. 5G is more than just a radio upgrade for mobile phones. Explosive growth in mobile data traffic, rise of media-rich applications (AR/VR) and interconnected edge clouds are driving the need for a pervasive, massively scalable, digital-first, 5G network infrastructure.
this webinar, we focus on 5G trends, drivers and how they are acting as a catalyst for a new wave of innovation for communications service providers (CSPs) and even enterprises. We highlight how having a first principles-based strategy that enables seamless connectivity to data center, multicloud and edge workloads is essential for 5G services.
Key topics include:
5G trends and business drivers
'The Power of One' - the power of a simple, scalable, and seamless network
Key networking innovations (such as network slicing, segment routing, edge routing, multicloud networking, to name a few) that unlock new revenue models, drive massive TCO savings, and deliver any service, any time, anywhere.
Innovations across data center, multicloud and the edge
Speakers

Sterling Perrin, Principal Analyst – Optical Networking & Transport, Heavy Reading | bio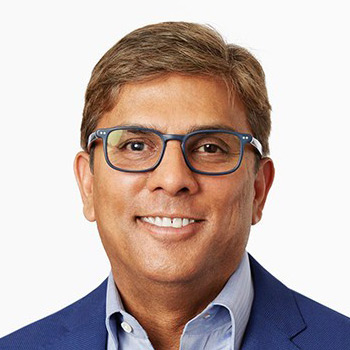 Devesh Garg, CEO, Arrcus, Inc | bio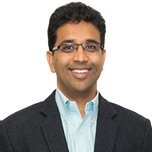 Murali Gandluru, VP Product Management Arrcus | bio
Sterling has more than 15 years' experience in telecommunications as an industry analyst and journalist. His coverage area at Heavy Reading is optical networking, including packet-optical transport. He also authors Heavy Reading's Packet-Enabled Optical Networking Market Tracker and Next-Gen Core Packet-Optical Market Tracker. Sterling joined Heavy Reading after five years at IDC, where he served as lead optical networks analyst, responsible for the firm's optical networking subscription research and custom consulting activities. Prior to IDC, Sterling worked for Standard & Poor's, where he delivered global industry analysis on a range of IT segments. He is a former journalist and editor at Telecommunications Magazine, and has also done consulting work for the research firm Current Analysis. Sterling is a frequent speaker at telecom industry events and a highly sought-after source among the business and trade press.
close this window
Devesh Garg is a seasoned technology executive with global entrepreneurial, strategic, and operational experience in early stage start-ups as well as private and public market leaders.

A calculated risk taker, Devesh has been at the forefront of several technology and business market inflections including the EDA industry, digitization of broadband communications, multi-core processing, and the emerging markets of Asia. He is a passionate builder of teams, businesses, and world-class companies.

Devesh has an MBA from Santa Clara University and a BS in Electrical Engineering from San Jose State University.
close this window
Murali Gandluru is an accomplished product executive with over 20 years of demonstrated experience in building multiple billion-dollar product-line businesses. Murali is a technically oriented leader operating at the intersection of Infrastructure, Cloud and Analytics.

Murali has led teams in startups as well as in big companies. Over the past 10 years, he has launched, advised, managed and marketed a range of product-lines (Arrcus, DuploCloud, Cisco: Nexus/ACI, ASR, Oracle: virtualization) through their lifecycle. These products have transformed the infrastructure industry in a number of market segments ranging from telecom providers to enterprises. A connector at heart, he has nurtured strong relationships at key global customer accounts while ramping his product-lines.

Currently, he serves as Vice President of Product Management/Marketing at Arrcus, Inc., a venture-backed firm (Lightspeed, General Catalyst, Clear) that he launched out of stealth, disrupting the networking industry through a software-powered multi-domain networking solution.

He has also served as Senior Director of Product Management at Cisco Systems following the acquisition of the Software Defined Networking (SDN) startup Insieme Networks. He was responsible for managing its multi-billion dollar datacenter software product portfolio including NX-OS, ACI, and open networking software. Prior to this, he led the network virtualization product strategy at Oracle.

Murali is an entrepreneur who has co-founded and advised startups in the technology as well as in the non-profit sectors. He is currently the co-founder/advisor of DuploCloud, a digital business transformation platform. In the aftermath of the massive Gujarat Earthquake in 2001, he co-founded a non-profit, Volunteers for India Development and Empowerment (VIDE), which has raised and disbursed over a million dollars for relief and rehabilitation since 2001.

Murali has an MS in Computer Science from The Ohio State University and a B.Tech in Chemical Engineering from Indian Institute of Technology (IIT)-Varanasi. He is an alumnus of the Stanford GSB Ignite! startup program. In his spare time, Murali also maintains a keen interest in running, soccer and in music and theater performances.
close this window
As a Business Development Manager for Anritsu Company, Daniel is responsible for providing technical support to sales, marketing and customers in North & South America. Daniel holds a B. S. in Telecommunications Management from DeVry University, is a member of OIF (Optical Internetworking Forum) Networking and Operations Working Group (WG), IEEE Communications Society (ComSoc) and Ethernet Alliance, and holds a Personal Certification for MEF (Metro Ethernet Forum) Carrier Ethernet 2.0. He also has several of his articles published in Lightwave, ISE Magazine, Mission Critical and Pipeline publications.
close this window
Joe Mocerino oversees solutions strategy and marketing for the Fujitsu 1FINITY, Smart xHaul Transport and FLASHWAVE Packet Optical Portfolio. He has written numerous whitepapers and served in speaking roles for telecom and CATV forums, currently focusing on Mobile xhaul Optimization and service delivery. He has a 30-year track record in product line management, marketing, business development, sales, engineering and manufacturing. Joe's technology expertise includes Packet ONP, OTN, CPRI, SONET/SDH/PDH, DSL, WAN/mesh networks, packet networking and CATV headend optics platforms.
close this window
Clarke is Principal Architect of emerging technologies at Shaw Communications. In this role, he analyzes emerging technologies and works with senior executives to develop product strategy. Prior to Shaw, Clarke spent over a decade at CableLabs analyzing and developing new technologies for the cable television industry. He is a public speaker on the Internet of Things (IoT) and a board member of Open Connectivity Foundation (OCF), an international IoT standards organization. He has occasionally been a judge for the CES Innovation Awards. Clarke served on the board of directors of Universal Plug-n-Play Forum (UPnP), chaired the Technical Committee, and led the Internet of Things task force until UPnP was acquired by OCF. He currently chairs the developer tools group in OCF. He has also chaired various task forces related to video and television in the World Wide Web Consortium (W3C). He has developed key technologies for the delivery of IP video and other cable services through the web. In general, Clarke relishes developing connected services as they cross traditional product boundaries.

Over his career Clarke has worked in engineering, research, product management and strategy around digital media and communications at Shaw, CableLabs, MediaOne, SonicBlue and Qwest. He built the world's largest subwoofer and holds over twenty issued patents (and dozens not yet issued). In his spare time, he designs and builds home recording studios, theaters and other custom home improvements. He holds MSEE degrees from Brigham Young University and Georgia Tech and an MBA from the University of Colorado.
close this window

Webinar Archive Registration
To register for this webinar, please complete the form below. Take care to provide all required information (indicated in
red
). Press
Register
to complete your registration. If you have already registered for our site or for one of our webinars, you may
login
to register without re-entering your information.