Accelerating 5G monetization – is network slicing key?
Date / Time:
Thursday, July 30, 2020, 2:00 P.M. Singapore
Overview:

5G promises to unleash a wide array of new use cases, services and business models. Learn how mobile service providers can leverage 5G network slicing to drive innovation through differentiated services, transforming 5G networks into an agile monetization platform. This webinar will address:
5G monetization market overview and trends – who's doing what?
Priority use cases – where's the money?
Lessons learned from Amdocs-Mavenir network slicing POC with Tier-1 operator
Main challenges in managing the lifecycle of network slice-based services and offerings
What does the optimal path to 5G network slicing monetization look like?
Speakers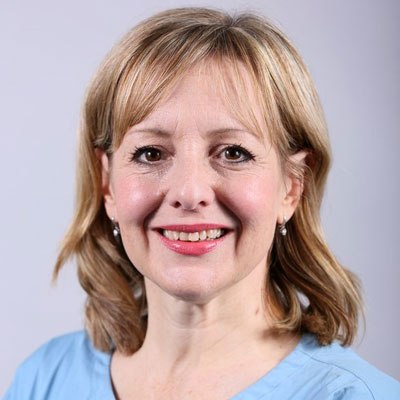 Angela Logothetis, CTO, Amdocs Open Network | bio
Nicole McCormick is Senior Principal Analyst of Omdia's, formerly Ovum, Broadband and Multiplay team focused on delivering 5G consumer monetization strategies and how CSPs are looking for new ways to get return on investments.

She has over 20 years' experience as an analyst in these sectors. As a recognized thought-leader, Nicole is a regular webinar presenter and moderator.
close this window
Dereck has more than 25 years' experience in the ICT industry. He has held senior positions in start-up organizations and built teams from the ground up in countries including Australia, Thailand, Philippines and Indonesia. At Mavenir Dereck has overseen the transformation of the ANZ business from software delivered on proprietary hardware to fully virtualized and containerised, cloud-based solutions across Core and Radio Access Networks.
close this window
Angela Logothetis is the CTO for Amdocs Open Network. She leads strategy, solutions, M&A, investments and ecosystem for Amdocs in the network. She is focused on Amdocs strategic initiatives in Open Networks, Telco Cloud, 5G and Autonomous Operations.

Angela builds trusted relationships with Amdocs c-level network customers and engages with industry leaders on disruption and innovation. She combines practical knowledge of the network and IT of today and brings insights of the challenges and opportunities of the future. She brings a truly global perspective having worked in depth with more than 15 service providers across APAC, North America and Europe.

Angela joined Amdocs through the acquisition of Cramer OSS. Prior to Cramer she worked with Clarity, Oracle, Price Waterhouse and Accenture. Angela holds a Bachelor of Science degree (Honours 1) with majors in Information Technology and Business Administration.

Angela is a Non-Executive Director for EXFO, the market leader in Fiber Optics test and measurement, and represents Amdocs on Technology Advisory Boards for key ecosystem partners.
close this window
Gerardo Giaretta is currently a Senior Director of Product Management at Qualcomm Technologies, Inc where he leads the Industry 4.0 business and ecosystem strategy.

Gerardo joined Qualcomm in 2007 and has since covered different roles in research, system design, standardization and product management. He recently was the product manager of Qualcomm SDX50, the first worldwide 5G modem chipset. Before joining Qualcomm Gerardo was part of the standardization team for Telecom Italia.

Gerardo received Bachelor's and Master's degrees in Electrical Engineering from the University of a Padova and has been granted 55 patents.
close this window
Joe Mocerino oversees solutions strategy and marketing for the Fujitsu 1FINITY, Smart xHaul Transport and FLASHWAVE Packet Optical Portfolio. He has written numerous whitepapers and served in speaking roles for telecom and CATV forums, currently focusing on Mobile xhaul Optimization and service delivery. He has a 30-year track record in product line management, marketing, business development, sales, engineering and manufacturing. Joe's technology expertise includes Packet ONP, OTN, CPRI, SONET/SDH/PDH, DSL, WAN/mesh networks, packet networking and CATV headend optics platforms.
close this window
Clarke is Principal Architect of emerging technologies at Shaw Communications. In this role, he analyzes emerging technologies and works with senior executives to develop product strategy. Prior to Shaw, Clarke spent over a decade at CableLabs analyzing and developing new technologies for the cable television industry. He is a public speaker on the Internet of Things (IoT) and a board member of Open Connectivity Foundation (OCF), an international IoT standards organization. He has occasionally been a judge for the CES Innovation Awards. Clarke served on the board of directors of Universal Plug-n-Play Forum (UPnP), chaired the Technical Committee, and led the Internet of Things task force until UPnP was acquired by OCF. He currently chairs the developer tools group in OCF. He has also chaired various task forces related to video and television in the World Wide Web Consortium (W3C). He has developed key technologies for the delivery of IP video and other cable services through the web. In general, Clarke relishes developing connected services as they cross traditional product boundaries.

Over his career Clarke has worked in engineering, research, product management and strategy around digital media and communications at Shaw, CableLabs, MediaOne, SonicBlue and Qwest. He built the world's largest subwoofer and holds over twenty issued patents (and dozens not yet issued). In his spare time, he designs and builds home recording studios, theaters and other custom home improvements. He holds MSEE degrees from Brigham Young University and Georgia Tech and an MBA from the University of Colorado.
close this window

Webinar Archive Registration
To register for this webinar, please complete the form below. Take care to provide all required information (indicated in
red
). Press
Register
to complete your registration. If you have already registered for our site or for one of our webinars, you may
login
to register without re-entering your information.