The 5G Platform – Using the Value Plane to Bridge Business and Network Empowering Next-Generation Monetization
Date / Time:
Monday, October 12, 2020, 11:00 am New York / 4:00 pm London
Overview:

With 5G radio networks rolling out all over the world, and as the first 5G cores begin to be deployed – the perpetual question remains – what about the 5G use cases? In other words, where is the money?!
With many discussions exploring emerging business models, partners and innovative use cases, CSPs must first understand how they can be ready – as a 5G platform – to quickly adapt and support any use case and business model and stay ahead of the competition. Furthermore, this approach calls for a new "value plane" – a seamless bridge between business, IT and network. This type of agility represents a step change for most operators, but it is crucial to be prepared for the 5G/IoT/cloud and edge era.
Indeed, if CSPs do not adapt and prepare for the challenge, they will remain in the same position of "connectivity/network providers" with alternative players reaping the revenue.
Join this webinar to hear some of the key factors CSPs must consider today, looking into the future. Topics covered will include:
How will the 5G network platform be consumed and monetized? – The value plane's key position in applying the cloud business model on the network
Why cloud-native, combined 5G charging and policy functions are key enablers of the value plane and the 5G platform
The importance of E2E, transparent user journeys for dynamic service consumption – B2C, B2B and B2B2X use cases
Speakers

Dario Talmesio, Principal Analyst & Practice Leader, Omdia | bio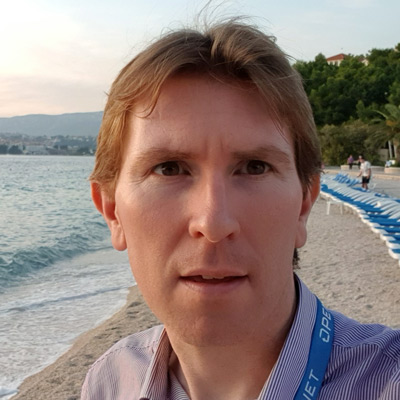 Cameron Ross Dunne, Director, CTO Office, Openet | bio
Ron Porter, Product Marketing Lead, Monetization Solutions, Amdocs | bio
Dario Talmesio leads Omdia's fixed and mobile European telecoms team. As practice leader, Europe, he monitors key market developments of the European telco scene, tracking major competitive dynamics.

Dario advises global fixed and mobile operators in key areas of their business, including strategy-related technology migration, competitive issues, MVNO and retail strategies, differentiation, and digitization, and continually monitors market developments and the competitive dynamics of the market.

Prior to joining Omdia, formerly Ovum, Dario worked for the Economist Intelligence Unit and Yankee Group. Dario holds a degree in business and economics from the Universita' Cattolica of Milan and an MA in applied social and market research from Westminster University (London).

He is a member of the Advisory Board of the MVNO World Congress and eSIM Connect, and also chairs the MVNO Industry Awards judging process.
close this window
Cameron Ross Dunne is a Director within the CTO Office in Openet, and is involved in leading early stage research and development of future products within Openet. His current focus is on 5G and bringing 5G to the cloud, and he participates in 3GPP standards development workgroups. Cameron obtained both his M.Sc. in Technical eCommerce and his Ph.D. in Computer Applications from Dublin City University.
close this window
Ron Porter is the product marketing lead for Amdocs monetization solutions. He is part of Amdocs' technology team covering the industry shift into the digital era of 5G, cloud and IoT and the wide opportunities that come with it. As a Communication Systems Engineer with an MBA in marketing and finance, and with over 15 years of experience in the telecom industry, Ron has a passion for bridging technological advancements with business opportunities that are driving the industry's revolution.
close this window
It's my 10th year with Cisco. Been an amazing journey so far. Part of automation group from day 1. Helped many SP and large enterprise customers setting up Cisco automation solution('s) and e2e integration with OSS/BSS systems.
close this window
Joe Mocerino oversees solutions strategy and marketing for the Fujitsu 1FINITY, Smart xHaul Transport and FLASHWAVE Packet Optical Portfolio. He has written numerous whitepapers and served in speaking roles for telecom and CATV forums, currently focusing on Mobile xhaul Optimization and service delivery. He has a 30-year track record in product line management, marketing, business development, sales, engineering and manufacturing. Joe's technology expertise includes Packet ONP, OTN, CPRI, SONET/SDH/PDH, DSL, WAN/mesh networks, packet networking and CATV headend optics platforms.
close this window
Clarke is Principal Architect of emerging technologies at Shaw Communications. In this role, he analyzes emerging technologies and works with senior executives to develop product strategy. Prior to Shaw, Clarke spent over a decade at CableLabs analyzing and developing new technologies for the cable television industry. He is a public speaker on the Internet of Things (IoT) and a board member of Open Connectivity Foundation (OCF), an international IoT standards organization. He has occasionally been a judge for the CES Innovation Awards. Clarke served on the board of directors of Universal Plug-n-Play Forum (UPnP), chaired the Technical Committee, and led the Internet of Things task force until UPnP was acquired by OCF. He currently chairs the developer tools group in OCF. He has also chaired various task forces related to video and television in the World Wide Web Consortium (W3C). He has developed key technologies for the delivery of IP video and other cable services through the web. In general, Clarke relishes developing connected services as they cross traditional product boundaries.

Over his career Clarke has worked in engineering, research, product management and strategy around digital media and communications at Shaw, CableLabs, MediaOne, SonicBlue and Qwest. He built the world's largest subwoofer and holds over twenty issued patents (and dozens not yet issued). In his spare time, he designs and builds home recording studios, theaters and other custom home improvements. He holds MSEE degrees from Brigham Young University and Georgia Tech and an MBA from the University of Colorado.
close this window

Webinar Archive Registration
To register for this webinar, please complete the form below. Take care to provide all required information (indicated in
red
). Press
Register
to complete your registration. If you have already registered for our site or for one of our webinars, you may
login
to register without re-entering your information.