Fireside Chat: The InterGENerational Future of Your Network
Date / Time:
Thursday, June 4, 2020, On Demand
Overview:

As Communications Service Providers consider when and how to upgrade their networks and services to 5G, they are also grappling with how to maintain existing 3G and 4G networks that continue to support revenue-generating services. In this video fireside chat, Steve Legge, NetNumber COO, and Jim Hodges, Heavy Reading Chief Analyst, discuss the complexities of migrating legacy network monitoring and management to IT-based software-defined infrastructures, and debate the future of cloud-native networks.
Speakers

Jim Hodges, Chief Analyst – Cloud and Security, Heavy Reading | bio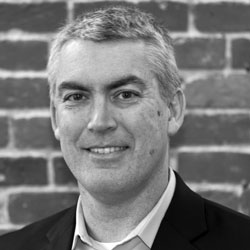 Steve Legge, Chief Operating Officer, NetNumber | bio
Jim leads Heavy Reading's research on the impact of NFV on the control plane and application layers at the core and edge. This includes the evolution path of SIP applications, unified communications (UC), IP Multimedia Subsystem (IMS), session border controllers (SBCs), Diameter signaling controllers (DSCs), policy controllers and WebRTC. Jim is also focused on the network and subscriber impact of Big Data and Analytics. He authors Heavy Reading's NFV and SDN Market Trackers. Other areas of research coverage include Subscriber Data Management (SDM) and fixed-line TDM replacement. Jim joined Heavy Reading from Nortel Networks, where he tracked the VoIP and application server market landscape and was a key contributor to the development of Wireless Intelligent Network (WIN) standards. Additional technical experience was gained with Bell Canada, where he performed IN and SS7 network planning, numbering administration, technical model forecast creation and definition of regulatory-based interconnection models. Jim is based in Ottawa, Canada.
close this window
Steve Legge serves as the NetNumber Chief Operating Officer, responsible for driving the company's continued transition to an Agile business, scaling operational capabilities and services and evolving the TITAN platform, products and data services to meet evolving and growing market demands.

Legge joined NetNumber, Inc. as Vice President, Corporate Development in November 2013 to lead the company's global partner strategies and reseller programs. Most recently, he served as General Manager, NetNumber Global Data Services and Senior Vice President, Product Management. He has held senior executive management and technical positions in the broadcast, telecommunications and satellite industries in the US and Australia for more than 20 years.

Prior to joining NetNumber, Legge was Vice President of Telecom and Space Systems for VT iDirect, Inc., a Virginia-based satellite network equipment manufacturer. Previously, he was manager of Global Business Development for the Satellite Solutions group at Cisco.

Before relocating to the US in 2008, Legge was the co-founder and Chief Operating Officer at SP Telecommunications, a national voice and broadband carrier in Australia. Under his leadership the company became the third largest carrier in the Australian market. SP Telecommunications was the first national IP-based carrier delivering both IP VPN and IP-based PSTN voice services to Australian enterprise, government and consumer customers.
close this window
Kevin Murphy was born in Dublin Ireland and completed an Engineering degree in Trinity College Dublin. After a brief stint in Radio and TV broadcasting, he moved to the Irish Telecom operator, now called Eircom. This is where he met with Ericsson who were deploying the first digital telephone network in Ireland. He later moved to Ericsson Stockholm, and from there to Toronto Canada, were he supported the roll out of first cellular systems in North America.

Kevin spent 10 years in Canada heading up the Technical Assistance Center in Montreal, before moving to Plano Texas in 1996.

He has had a wide variety of positions in wireless, optical transport and microwave Technical Sales Support, and Solution Development.

More recently Kevin has focused on RAN Transport Solutions, culminating in his most recent projects with 5G Fronthaul and Optical Transport for centralized RAN.
close this window
As a Business Development Manager for Anritsu Company, Daniel is responsible for providing technical support to sales, marketing and customers in North & South America. Daniel holds a B. S. in Telecommunications Management from DeVry University, is a member of OIF (Optical Internetworking Forum) Networking and Operations Working Group (WG), IEEE Communications Society (ComSoc) and Ethernet Alliance, and holds a Personal Certification for MEF (Metro Ethernet Forum) Carrier Ethernet 2.0. He also has several of his articles published in Lightwave, ISE Magazine, Mission Critical and Pipeline publications.
close this window
Joe Mocerino oversees solutions strategy and marketing for the Fujitsu 1FINITY, Smart xHaul Transport and FLASHWAVE Packet Optical Portfolio. He has written numerous whitepapers and served in speaking roles for telecom and CATV forums, currently focusing on Mobile xhaul Optimization and service delivery. He has a 30-year track record in product line management, marketing, business development, sales, engineering and manufacturing. Joe's technology expertise includes Packet ONP, OTN, CPRI, SONET/SDH/PDH, DSL, WAN/mesh networks, packet networking and CATV headend optics platforms.
close this window
Clarke is Principal Architect of emerging technologies at Shaw Communications. In this role, he analyzes emerging technologies and works with senior executives to develop product strategy. Prior to Shaw, Clarke spent over a decade at CableLabs analyzing and developing new technologies for the cable television industry. He is a public speaker on the Internet of Things (IoT) and a board member of Open Connectivity Foundation (OCF), an international IoT standards organization. He has occasionally been a judge for the CES Innovation Awards. Clarke served on the board of directors of Universal Plug-n-Play Forum (UPnP), chaired the Technical Committee, and led the Internet of Things task force until UPnP was acquired by OCF. He currently chairs the developer tools group in OCF. He has also chaired various task forces related to video and television in the World Wide Web Consortium (W3C). He has developed key technologies for the delivery of IP video and other cable services through the web. In general, Clarke relishes developing connected services as they cross traditional product boundaries.

Over his career Clarke has worked in engineering, research, product management and strategy around digital media and communications at Shaw, CableLabs, MediaOne, SonicBlue and Qwest. He built the world's largest subwoofer and holds over twenty issued patents (and dozens not yet issued). In his spare time, he designs and builds home recording studios, theaters and other custom home improvements. He holds MSEE degrees from Brigham Young University and Georgia Tech and an MBA from the University of Colorado.
close this window

Webinar Archive Registration
To register for this webinar, please complete the form below. Take care to provide all required information (indicated in
red
). Press
Register
to complete your registration. If you have already registered for our site or for one of our webinars, you may
login
to register without re-entering your information.