5G Core Security: Assessing Commercial Readiness
Date / Time:
Thursday, October 8, 2020, 12:00 p.m. New York / 5:00 p.m. London
Overview:




After several years of product and standards development, the deployment of the 5G Core (5GC) is now transitioning to the commercial reality phase. While this will unquestionably propel the next service innovation cycle, there are a significant number of security considerations to be addressed.
To fully understand 5GC-related security implications and challenges, Heavy Reading, in collaboration with A10, Ericsson, HPE and NetNumber, recently created and fielded a detailed 5GC security-focused survey designed to provide granular insights into 5G security readiness and deployment trends.
This webinar will provide a readout of several key survey findings. Topics to be addressed include:
Drivers that will trigger a 5G Non-standalone NSA (4G core) deployment to migrate to a 5GC SA deployment.
5GC implementation timelines.
5GC security general and network layer specific confidence levels.
Key attributes of an effective 5G core network security strategy.
The role of authentication-related functions in threat detection and mitigation.
The security impacts of network slicing.
The role of automation in securing the 5GC.
5GC security feature and standards implementation timelines.
Speakers

Jim Hodges, Chief Analyst – Cloud and Security, Heavy Reading | bio

Terry Young, Director - 5G Marketing, A10 Networks | bio

Pieter Veenstra, Senior Manager Product Development – Security and Routing , NetNumber | bio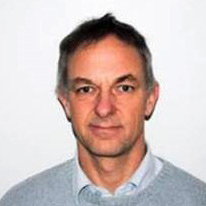 Mark Syrett, Security Officer and 5G Security Architect – Hewlett Packard Enterprise | bio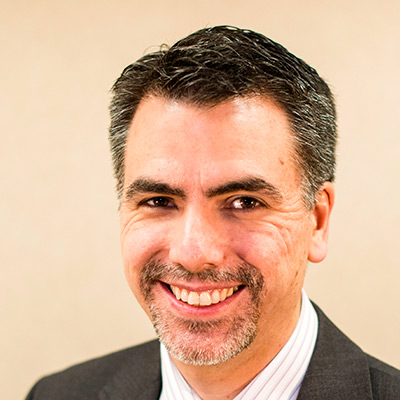 Jason Boswell, Head of Security, Network Product Solutions North America, Ericsson | bio
Jim leads Heavy Reading's research on the impact of NFV on the control plane and application layers at the core and edge. This includes the evolution path of SIP applications, unified communications (UC), IP Multimedia Subsystem (IMS), session border controllers (SBCs), Diameter signaling controllers (DSCs), policy controllers and WebRTC. Jim is also focused on the network and subscriber impact of Big Data and Analytics. He authors Heavy Reading's NFV and SDN Market Trackers. Other areas of research coverage include Subscriber Data Management (SDM) and fixed-line TDM replacement. Jim joined Heavy Reading from Nortel Networks, where he tracked the VoIP and application server market landscape and was a key contributor to the development of Wireless Intelligent Network (WIN) standards. Additional technical experience was gained with Bell Canada, where he performed IN and SS7 network planning, numbering administration, technical model forecast creation and definition of regulatory-based interconnection models. Jim is based in Ottawa, Canada.
close this window
Terry Young is Director of 5G Marketing at A10 Networks. She is responsible for developing programs and marketing material that describe business value of A10 solutions for mobile network operators and other service providers. Prior to A10 Networks, Terry has 20 years experience in the telecommunications industry, including AT&T (mobile and fixed businesses), where she developed market strategy recommendations for new business initiatives for AT&T. As a principal analyst for a syndicated market research company early in the 3G technology introduction, her 3G/4G market analysis and forecasts were published by the UMTS Forum. She also previously held positions with several start-up mobile infrastructure and software vendors, including Infoblox and Palo Alto Networks. Terry has an MBA from Arizona State University and lives in the San Francisco Bay Area.
close this window
In his role as Senior Manager Product Development at NetNumber, Pieter's focus are security and fraud. This refers to 5G security and signaling firewalls that protect mobile roaming traffic. For fraud these are the NetNumber Guaranteed Caller™ solutions for the STIR/SHAKEN variants and the real-time fraud detecting and blocking solutions for Wangiri, Robocalling, IRSF, CLI Refiling and alike.
End 2019 he was elected for a 2-year term as chairman of the GSMA FASG RIFS group which follows his editorships on Signaling Firewalls for SS7 (FS.11), Diameter (FS.19) and general items (FS.21) to protect international roaming traffic between MNOs. He is also the lead of the investigations in the GSMA on the open issues for 5G Security and being editor in the i3forum on CLI anti-spoofing solutions.
During his 30-yr career at KPN, Pieter held a wide range of key positions as technology expert of SS7, IMS and IPX networks, and assisted the KPN Board of Directors as enterprise architect. For many years, Pieter represented KPN in standardisation of SS7, IMS and IPX in ETSI, ITU and 3GPP. Since 2003 he is guest lecturer at the leading Technical University of Delft. Pieter holds multiple SS7 and IMS patents.
close this window
Mark Syrett is the security officer and 5G security architect for Communication and Media Solutions at Hewlett Packard Enterprise. He has over 25 years' experience in the telecom industry. Mark is responsible for the secure development lifecycle, security best practices and security in DevOps used during product development. He leads the security threat, architectural and design reviews and is responsible for defining the architectural runway and architectural vision for security for 5G core products. Mark also currently represents Hewlett Packard Enterprise in the security group of 3GPP - SA3.
close this window
Jason S. Boswell is Ericsson North America's expert in telecommunications and network security, advising Ericsson's technicians, engineers and customers in creating and maintaining secure Ericsson solutions across the region.

Mr. Boswell brings over 20 years of experience from within the domains of telecommunications security design, engineering, consulting, sales and thought leadership for global service providers, governments and enterprises. He is a CISSP and is known in the industry as an expert and frequent speaker on wireless (3G, 4G, 5G), threat intel, IoT, SDN/NFV and core network security. He currently represents Ericsson in working groups, industry fora and government committees such as the DHS ICT SCRM Task Force, NSTAC, NSIE, CSRIC, CTIA, 5G Americas, IEEE, CSCC, CSDE and other areas of security thought leadership.

As a Senior IEEE member, Jason is also the Vice Chair of Program Development in IEEE ComSoc's CQR, past co-chair of the IEEE CQR conferences (2017-2019) and was previously the vice-chair of IEEE P1915.1 SVE, which focuses on standardizing security in virtualized environments.

He has worked with many technology types and network architectures, bringing a diverse and deep background to the table from various angles. He has worked in "next gen" telecom since land lines began migrating to Voice over Frame Relay and in network security since the early days of stateless firewalls & manual IPSec.

Mr. Boswell's career began at Lucent Technologies and Bell Labs, as a Distinguished Member of Consulting Staff. He was the Head of Security Sales, North America, at Nokia Siemens Networks and later was a Chief Architect, North America, for Global Service Providers at Symantec Corporation.
close this window