Show me the money! Monetizing IoT security and parental control in connected homes
Date / Time:
Monday, June 8, 2020, 10:00 a.m. New York / 3:00 p.m. London / 4:00 p.m. Berlin
Overview:

The number and types of connected devices in the home are rapidly growing, leading to greater consumer convenience and better quality of life. However, this is also rapidly making the home more vulnerable to cyberattacks.
In this webinar, we focus on how internet service providers (ISP) can help protect their customers through IoT security and explore where such services can increase brand NPS and consumer ARPU in the process.
Key topics include:
The rise in consumer IoT and the need for IoT security
The consumers' willingness to pay for IoT security and parental controls
Different ISP business Key steps to succeed ISP business models
New consumer research will be presented which outlines the latest trends.
Speakers

Michael Philpott, Research Director, Service Provider Consumer - Omdia | bio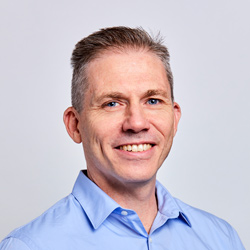 Jim Phillipoff, Head of Global Business Development, Video Entertainment, Irdeto | bio
With 20 years' experience in the telecommunications and digital media markets, Michael is Omdia's leading analyst in the connected home area. He provides thought leadership on digital media and connected/smart home strategies.

At Omdia, Michael produces reports, case studies and forecasts in the areas of smart home, connected home and broadband access strategy.
close this window
Jim Phillipoff is Head of Global Business Development for Video Entertainment at Irdeto, in his fourth year with the company. He is responsible for developing new projects and initiatives, most recently launching the Trusted Home project. Jim has extensive experience in the service provider industry having served as the founder and CEO of Xtra TV, a Ukrainian DTH company. He also founded several MMDS operators and an ISP in the region, managing several hundred staff and large deployments of capital.
close this window
Yago leads the Network Architecture team in Vodafone, whose role is to define the Fixed and Mobile Network Strategy for all markets, represent Vodafone at all industry bodies and drive the Network architecture and the vendor selection for the Access, Transmission, Transport and Core Network as well as for the Service Layer. Aside to his role in Vodafone Yago is the Chairman of the TIP Board, where Vodafone also chairs an important number of projects. His team is located in Madrid, Newbury, London, Milan and Ivrea and their current most important mission is to lead the company into the Network as a Platform transformation, shape the 5G evolution, including AI and Low Latency services and keep driving Open RAN in the industry. With over 12 years of history, the team is recognised as one of the most innovative and influential ones in the Mobile Industry – endorsed by more than 150 patents and well known developments such as Single RAN, achievements like launching the World 1st NB-IoT Network (Jan 2017), the World 1st Massive MIMO live deployment (MWC2017) , the World first BVLOS drone flight identified, monitored and controlled by the mobile network (Oct 2017), the 1st 5G Standard Data Call (Feb 2018), or the world's first connection of a 5G smartphone to the mobile network (Feb 2019), that led to the initial Vodafone 5G launches from May 2019. Prior to this role, Yago was CNO in Vodafone UK (2010-2013) where he led the transformation of the team supporting acquisition of C&W, resulting on fastest launch of the company's 4G Network, and outstanding performance during the London 2012 Olympics. Before that, he was CTO in Vodafone IE (2009-2010), delivering a turnaround programme that moved the NW from 4th in Ireland to undisputed 1st position.
close this window
Joe Mocerino oversees solutions strategy and marketing for the Fujitsu 1FINITY, Smart xHaul Transport and FLASHWAVE Packet Optical Portfolio. He has written numerous whitepapers and served in speaking roles for telecom and CATV forums, currently focusing on Mobile xhaul Optimization and service delivery. He has a 30-year track record in product line management, marketing, business development, sales, engineering and manufacturing. Joe's technology expertise includes Packet ONP, OTN, CPRI, SONET/SDH/PDH, DSL, WAN/mesh networks, packet networking and CATV headend optics platforms.
close this window
Clarke is Principal Architect of emerging technologies at Shaw Communications. In this role, he analyzes emerging technologies and works with senior executives to develop product strategy. Prior to Shaw, Clarke spent over a decade at CableLabs analyzing and developing new technologies for the cable television industry. He is a public speaker on the Internet of Things (IoT) and a board member of Open Connectivity Foundation (OCF), an international IoT standards organization. He has occasionally been a judge for the CES Innovation Awards. Clarke served on the board of directors of Universal Plug-n-Play Forum (UPnP), chaired the Technical Committee, and led the Internet of Things task force until UPnP was acquired by OCF. He currently chairs the developer tools group in OCF. He has also chaired various task forces related to video and television in the World Wide Web Consortium (W3C). He has developed key technologies for the delivery of IP video and other cable services through the web. In general, Clarke relishes developing connected services as they cross traditional product boundaries.

Over his career Clarke has worked in engineering, research, product management and strategy around digital media and communications at Shaw, CableLabs, MediaOne, SonicBlue and Qwest. He built the world's largest subwoofer and holds over twenty issued patents (and dozens not yet issued). In his spare time, he designs and builds home recording studios, theaters and other custom home improvements. He holds MSEE degrees from Brigham Young University and Georgia Tech and an MBA from the University of Colorado.
close this window

Webinar Archive Registration
To register for this webinar, please complete the form below. Take care to provide all required information (indicated in
red
). Press
Register
to complete your registration. If you have already registered for our site or for one of our webinars, you may
login
to register without re-entering your information.