The Outlook for Private Mobile Networks: The Opportunity for Telecom Operators
Date / Time:
Tuesday, June 23, 2020, 11:00 a.m. New York / 4:00 p.m. London
Overview: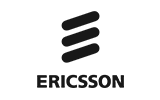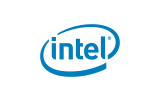 Private mobile networks (PMNs) are designed for the performance, coverage, and security requirements of enterprise users. One of the critical issues that will determine the shape and growth rate of this market segment is the ecosystem of suppliers, implementors, and operators that will lead technology development, deployment, and day-to-day operations. To investigate this, and other important private network issues, Heavy Reading surveyed telecom operator and enterprise end-user professionals for their views on private network technology, use-cases, and operating models. This webinar will present and discuss the highlights of that study.
Among the topics to be covered include:
How operators see the PMN opportunity
Enterprise perspectives on the use-cases driving interest in PMNs and their technology preferences and timelines
Attitudes towards 5G, LTE and Wi-Fi 6 radio technologies
PMN network architectures and the role of edge compute
Moderator

Gabriel Brown, Principal Analyst – Mobile Networks and 5G, Heavy Reading | bio
Speakers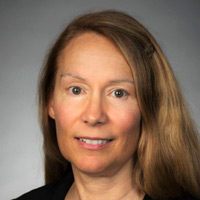 Valeri Parker, 5G & MEC Director and Solution Architect, Intel | bio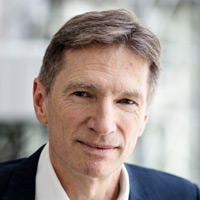 Jeff Travers, Customer Success Lead - Dedicated Network, Ericsson | bio

Rasmus Hellberg, Sr. Director of Product Management, Qualcomm Technologies, Inc. | bio
David Cullerot, Global Channel Management, 4G/5G Private Networks, NetNumber | bio
Gabriel leads mobile network research for Heavy Reading. He covers system architecture including RAN, core, and service-layer platforms. Key research topics include 5G, LTE Advanced, software-based mobile core, and the application of cloud technologies to mobile networking. Gabriel has more than 15 years' experience as a mobile network analyst. Prior to joining Heavy Reading, he was Chief Analyst for Light Reading's Insider research service; before that, he was editor of IP Wireline and Wireless Week at London's Euromoney Institutional Investor.
close this window
Valerie J Parker is a Director and Principle Engineer of the 5G Infrastructure Edge for Intel Network Business Incubation Division within the Intel's Network Platform Group. She was one of the pioneering engineers in data plane packet processing, real time and determinism into virtualization, and multi-access edge computing (MEC). As part of the real time virtualization work, she drove different methodologies to reach less than 10us of latency. She drove and led Intel's vRAN (Virtual Radio Access Network) software incorporating the ecosystem to develop a full stack optimizing to meet performance/watt defined by operators. She drove to open source software and open APIs to broaden the reach, security, and innovation. She drove and represented Intel as chair/ co chair in ETSI NFV, ETSI MEC, Open Edge Compute, xRAN, and TIP. She has made more than 30 contributions into the industry, wrote several white papers and been on several panels. As part of her current role, she works strategically with Network Operators and Enterprises, as trusted advisor understanding technical, security and business requirements on 5G, multi-radio and edge computing. Valerie investigates pain points, technically and operationally from enterprises. Her strategic nature has enabled her to look across different businesses and leverage technologies into new areas.

As part of the journey, Valerie has generated multiple patents in the area of telecommunications, autonomous vehicle, IOT, security and digital transactions. Valerie, in previous roles has managed multi-faceted engineering, developed ASICs, firmware and test methodologies.
close this window
Jeff Travers is based in Stockholm within the Dedicated Networks unit, part of the Emerging Business area. He leads projects with telecom operators to bring 5G to Industries and Industries to 5G. Dedicated Networks provide specialized connectivity onsite to meet the needs of industry as they build out the next levels of automation, remote operations, and worker augmentation.

Jeff has 25 years with Ericsson, with the last 3 years managing units within IOT, growing this emerging business. Prior management positions for Ericsson include Customer Sales head based in Moscow, Russia, and Sales or Country Manager in various markets of Eastern Europe, Middle East, North Africa, and New Zealand.

His career began in IT with Coca-Cola Schweppes in the UK, followed by IT Automation start-up Syan Ltd, an IBM reseller.

Travers holds a Master of Business Administration from IMD Lausanne, and a BSc Economics from the London School of Economics.
close this window
David, a patent holder and international standards organization contributor, has a deep and varied background in data communications and telecommunications and has worked in both network operations and network equipment manufacturer domains. David presently has Global Channel Management responsibility for the full software solution suite being offered by NetNumber for 4G/5G Private Networks.

Chiefly contributing to innovation in startup companies, David naturally utilizes a holistic point of view for products, solutions and organizations. Laying the groundwork for concepts in communications networks virtualization, David was a voting member and key contributor to the IEEE802.1p/Q Standard for VLANS & Ethernet QoS. During the IEEE 802.3 High Speed Study Group standardization of 100-megabit Ethernet, David contributed a proposal for full duplex operation which is available on every Ethernet interface in the world today. At Lucent Technologies, David worked with Bell Laboratories scientists to introduce the demonstration of the first in Gigabit Ethernet technology.

In his product management roles at Acme Packet, David accumulated expertise and contributed innovations to securing communications service provider networks with IP session border control, delivering operational efficiencies in Voice over IP & Voice over LTE and driving the delivery of the industry's first virtualization of IP Multimedia Subsystem in communications service providers' production networks. In his product and solution management roles at Parallel Wireless, David focused on virtualization of evolved packet core technologies and product evolution to CUPS architecture while driving the startup's partner ecosystem for their public safety, fixed wireless and VoLTE market solutions.

On the path of his career, David has contributed to patenting innovations in IP routing, connection-oriented networking, VoIP emergency services and optimized streaming in meshed, multi-technology radio access networks. David resides in the peaceful country-side of New Hampshire, a suburb of Boston, MA.
close this window
Rasmus Hellberg joined Qualcomm in 2006 and leads the corporate technical marketing team that drives the Company's visions for future technologies, such as the wireless evolution, the path to 5G and the evolution of mobile computing. He has spent 20 years in the wireless industry and started his career in product management, working on the Japanese PDC system, the first commercial WCDMA products and later on CDMA2000 1X and EV-DO focusing on radio access network products.
close this window
Clarke is Principal Architect of emerging technologies at Shaw Communications. In this role, he analyzes emerging technologies and works with senior executives to develop product strategy. Prior to Shaw, Clarke spent over a decade at CableLabs analyzing and developing new technologies for the cable television industry. He is a public speaker on the Internet of Things (IoT) and a board member of Open Connectivity Foundation (OCF), an international IoT standards organization. He has occasionally been a judge for the CES Innovation Awards. Clarke served on the board of directors of Universal Plug-n-Play Forum (UPnP), chaired the Technical Committee, and led the Internet of Things task force until UPnP was acquired by OCF. He currently chairs the developer tools group in OCF. He has also chaired various task forces related to video and television in the World Wide Web Consortium (W3C). He has developed key technologies for the delivery of IP video and other cable services through the web. In general, Clarke relishes developing connected services as they cross traditional product boundaries.

Over his career Clarke has worked in engineering, research, product management and strategy around digital media and communications at Shaw, CableLabs, MediaOne, SonicBlue and Qwest. He built the world's largest subwoofer and holds over twenty issued patents (and dozens not yet issued). In his spare time, he designs and builds home recording studios, theaters and other custom home improvements. He holds MSEE degrees from Brigham Young University and Georgia Tech and an MBA from the University of Colorado.
close this window

Webinar Archive Registration
To register for this webinar, please complete the form below. Take care to provide all required information (indicated in
red
). Press
Register
to complete your registration. If you have already registered for our site or for one of our webinars, you may
login
to register without re-entering your information.