Building a DN-Oriented 5G Core
Date / Time:
Monday, June 29, 2020, 9:00 a.m. New York / 2:00 p.m. London / 9:00 p.m. Beijing
Overview:
The global development of 5G is beyond expectation. By mid-April, 380 operators have invested in 5G networks, 73 of which have already commercially launched 5G services. 5G networks will not only enrich our lives with new experiences, but also become a key platform for innovation, bringing a multitude of opportunities to industries like smart port, smart grid, smart manufacturing, and others. At the same time, these new opportunities demand new network requirements, such as how to provide B2B customers with differentiated services and deterministic experiences
Key takeaways from this webinar will include among others:
What's 5G Deterministic Networking (5GDN)? Why is the core network key to achieving 5GDN?
How is a DN-oriented 5G Core network built?
What successful cases can be replicated in the B2B industry applications based on 5G MEC?
Speakers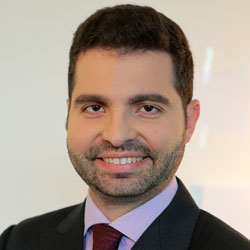 Bruno Vilares, Senior Solution Director, Wireless Network & Cloud Core Network Marketing & Solution Sales, Huawei | bio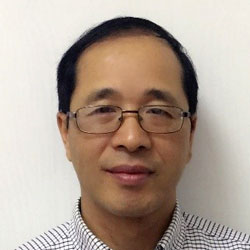 Dr. Zhou Caijian (Jay), Chairman of board of directors, Hangzhou Huicui Technologies | bio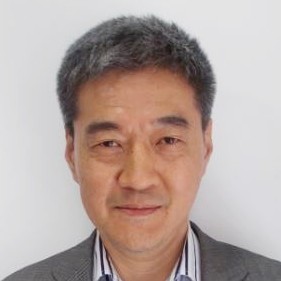 Wei Shi, Intelligence Content Manager, Telecoms.com | bio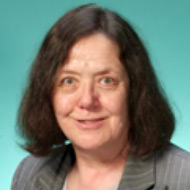 Sue Rudd, Director, Networks and Service Platforms, Strategy Analytics | bio
Bruno works for Shenzhen based Huawei Technologies, in the cloud core network department, responsible for the development, evolution and the deployment of the legacy, present and future technologies like 5G, NFV and IoT. His current focus are 5G Core, MEC, Network Automation, Voice and Unified Communications Evolution, the network architecture evolution (NFV). All of this with the special attention on the system integration and the business market understanding.

During the last more than 10 years he has been deeply involved with high end IT solutions, coming from the programming IT world towards high-end telecom technologies and services (mainly 5G Core, MEC, NFV and Network Automation). Bruno has been working for different global business environments like Accenture, Ericsson and now Huawei. He had immediately started to be responsible for more than one customer environment and very soon for more than one country as well. From local to regional, from regional to global was a quick step. Bruno has progressed during his career from software developer, solution architect, engagement principal and solution director. Bruno has been in the last years concentrating his attention on the CxO level as it's the key point for all strategical decisions at the customer side. Also Bruno represents Huawei in situations of high public exposure like industry known conferences, standardization entities meetings and communication with industry analysts.

Also as a very communicative person that he is, soon he started to give lectures in universities, participate in conferences and engage in press interactions. He holds a degree and a master's degree in Computer Science Engineering from the Universidade Nova de Lisboa (UNL). Currently, Bruno is deeply involved in the assurance that the new 5G environment (NSA and SA) is a match between the carrier's needs and the market business requirements.
close this window
Dr. ZHOU CAI JIAN (Jay) currently serve as the Chairman of the board of directors for the Hangzhou Huicui Technologies, Inc. Dr. Zhou graduated from the University of Maryland. He studied and worked for the level-3 communications, Verizon communications and other companies as technical executives in the United States for several decades. He has been working as a high ranking executive for several companies in China as well. Most recently, he worked as a member of the board of directors, vice president and CTO of Zhejiang Zhenyuan Zhihui Ltd., a public traded company in Shenzhen stock market. Huicui Technologies, Inc. is a high tech company based in Hangzhou, Zhejiang province in China. The company is a leading company in machine vision technologies research and development in China. The company's products are used in the manufacturing sectors for companies like Foxconn, Flex, Haier, Greely etc. brand named companies.
close this window
As Intelligence Content Manager, Wei's responsibilities include managing and often producing Telecoms.com Intelligence material, daily content writing for Telecoms.com and other group titles, undertaking special projects, and supporting external partners. Wei has close to two decades' experience in the ICT industries in Asia and Europe, both on the corporate side and on the professional service side. His former employers include Nokia and Strategy Analytics.
close this window
Sue Rudd, Director, Networks and Service Platforms brings to Strategy Analytics a unique range of marketing strategy and business experience across wireless, fixed telephony and internet services.

At Strategy Analytics she focuses on matching new technology to business opportunities for SON, HetNets, Small Cells and Wi-Fi Interoperability as well as service opportunities for Network Slicing, SDN/NFV, Edge Services, Video Delivery Optimization and Telco Cloud. Her reports cover competitive analyses of service platforms, OSS transformation, Cloud database requirements and business cases to maximize CSP Revenue per GB.

Prior to joining Strategy Analytics, Sue worked for Comverse Technologies (now Mavenir) developing business cases for converged fixed and mobile IP services and VoIP over 3G. Previously at Motorola Cellular Infrastructure (now Nokia Networks) she coordinated wireless data services and directed projects for mobile network management and Intelligent Networking.

Sue has over 30 years' experience selling to Internet, Telecommunications and Mobile service providers for multiple RF and 'dot.com' startups, Codex (Motorola's modem and Enterprise T1 subsidiary), BBN (now Raytheon) and Burroughs Corp. (now Unisys)

She has a BA and MA from University of Cambridge and an MBA from the Wharton School.
close this window

Webinar Archive Registration
To register for this webinar, please complete the form below. Take care to provide all required information (indicated in
red
). Press
Register
to complete your registration. If you have already registered for our site or for one of our webinars, you may
login
to register without re-entering your information.