Better Indoor Coverage, Better 5G Networks
Date / Time:
Thursday, May 14, 2020, 10:00 am London / 5:00 pm Beijing
Overview: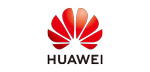 Speakers
Gabriel Brown, Principal Analyst – Mobile Networks and 5G, Heavy Reading
Dr. Mohamed Madkour, VP of Wireless & Cloud Core Network Marketing & Solution Sales, Huawei
Marvin Chen, President of (DIS) Digital Indoor System, Huawei
Sheldon Yau, Vice President of HKT Wireless Network Planning & Design, HKT
In the 5G era, more than 70% of mobile broadband traffic and most innovative applications occur indoors. Therefore, the quality of indoor network coverage is a key factor for the 5G commercial success. Due to the introduction of high frequency bands and the higher requirements of new services on network experience and capacity, 5G indoor coverage faces new challenges.
Meanwhile, 5G also brings new opportunities for the indoor network. Indoor 5G networks can accelerate the intelligent and digital transformation in vertical industries such as smart manufacturing, smart hospital, and smart warehousing. In addition, investment in indoor 5G networks can bring new business opportunities for operators.
This webinar will explore:
The opportunities for indoor networks from both 2C and 2B aspects, and the business value for investment on indoor coverage
How to set up a new standard of indoor coverage to meet requirements from new services and applications
The challenges with 5G indoor coverage solutions: Why traditional solutions, like outdoor macro station or DAS, cannot efficiently support 5G indoor coverage
The vital shift from DAS to next generation indoor system: Digital Indoor System (DIS). The latest solution developments and market progress
We look forward to your participation. In addition to online communication, you can prepare questions in advance and then discuss with Heavy Reading analysts and Huawei experts online.
Gabriel Brown, Principal Analyst – Mobile Networks and 5G, Heavy Reading


Gabriel leads mobile network research for Heavy Reading. He covers system architecture including RAN, core, and service-layer platforms. Key research topics include 5G, LTE Advanced, software-based mobile core, and the application of cloud technologies to mobile networking. Gabriel has more than 15 years' experience as a mobile network analyst. Prior to joining Heavy Reading, he was Chief Analyst for Light Reading's Insider research service; before that, he was editor of IP Wireline and Wireless Week at London's Euromoney Institutional Investor.
close this window
Dr. Mohamed Madkour, VP of Wireless & Cloud Core Network Marketing & Solution Sales, Huawei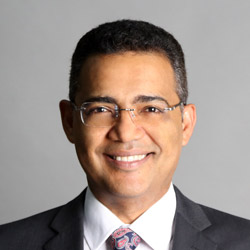 Dr. Mohamed is VP Wireless Networks Marketing and Solution Sales Dept. In his role, he manages the company's global wireless branding and demand generation Department. He also serves as an advisor for Huawei's wireless solutions strategy. He first joined Huawei USA in 2007 with the responsibility of managing the wireless marketing operation team. In 2013, he became the CTO, MBB solutions of Latin America Region. In 2014, he moved to Shenzhen to take on his current global responsibility. Beside Huawei, Mohamed has held a number of senior positions in telecom industry as well as academia during his 20+ years of experience including Ericsson, Artel Inc. and Alexandria University. He holds a Ph.D. degree in Electrical Engineering from Southern Methodist University in Dallas, Texas.
close this window