Hardware Acceleration at the Edge with Project Adrenaline
Date / Time:
Thursday, July 9, 2020, 12:00 p.m New York / 5:00 p.m London
Overview:


The world is rapidly moving toward a realization that an unlimited number of devices will generate massive amounts of data needing to be processed in near real time. Edge computing allows applications to be hosted closer to devices or consumers and can deliver low-latency, real-time services to end users. Altran has been investigating this problem through Project Adrenaline, an innovation partnership with CableLabs wherein we jointly developed open source software and collaborated on proofs of concept. In this webinar, we will focus on how clients can leverage Project Adrenaline for building a cloud-native, end-to-end model for application development, deployment and monitoring of hardware accelerators – essentially creating an accelerator-as-a-service.
Key topics include:
Using GPUs, FPGAs and Smart NICs to boost performance and reduce costs
Conducting Headend Transformation for MSOs
Supporting 5G, CBRS and Private LTE offerings for Service Providers
Low Latency Networking using Programmable Devices & Hardware Offload
Running Analytics, Cloud Gaming at the Edge
Speakers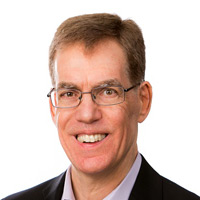 Alan Breznick, Contributing Analyst, Heavy Reading | bio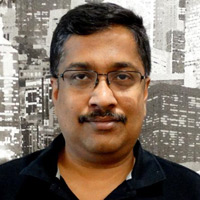 Shamik Mishra, Vice President, Research and Innovation, Altran | bio

Randy Levensalor, Principal Architect, CableLabs | bio
Alan Breznick has tracked the media, telecommunications, broadband, and consumer electronics industries for more than 20 years. Before switching over to Heavy Reading in 2007, he was the original editor of Light Reading Cable Website and founding author of Heavy Reading's Cable Industry Insider. At Heavy Reading, he primarily focuses on cable/MSO services, technologies, and networks, as well as IPTV infrastructure. Alan was formerly a broadband analyst for Kinetic Strategies and a contributing analyst for One Touch Intelligence. He previously reported for Communications Daily, Cable World, Multichannel News, Broadband Daily, Crain's New York Business, and Genuine Article Press, among other publications.
close this window
Shamik Mishra is currently serving as Vice President at the Altran Group research and innovation. He is also the Global Chief Industry Architect for Altran's communications business. Shamik Mishra has nearly nineteen years of experience in the telecom and software industry, providing engineering R&D services, frameworks and solutions to telecom operators, network equipment providers and software firms around the world. As a global lead for R&I in Altran, Shamik drives research and innovation in areas like virtualization, cloud native, edge computing, artificial intelligence and carrier cloud platforms.

He represents Altran in several industry forums including Linux Foundation Edge where is a member of the technical advisory council. He is a regular speaker at industry and academic conferences and is often covered by the industry media.
close this window
Randy Levensalor is a principal architect at CableLabs, a non-profit research & development lab funded by the global cable industry. As a principal member of the Future Infrastrcutre Group (FIG) team, he is responsible for creating the edge and Network Function Virtualization (NFV) infrastructure reference platform and progressing orchestration capabilities based on service providers' needs. Randy also leads the Software Defined Networking NFV Application development Platform and Stack project, or SNAPS®, a CableLabs initiative to accelerate and ease the adoption of network virtualization. Randy was recognized in Fierce Telecom's "The top 25 movers and shakers in the telecom industry."

Prior to joining CableLabs, Randy gained extensive experience leading R&D, DevOps, and product management across several Hewlett-Packard divisions focusing on successfully delivering its public cloud, Linux and converged management solutions.

Randy is actively involved in OPNFV, OpenStack and OpenDaylight and contributes to key industry standardization efforts including ETSI NFV. A subject matter expert, he has spoken on a broad range of topics at several conferences including the Open Networking Summit, OpenStack Summit, OPNFV Summit, Big Communications, SCTE Cable Tech Expo, NFV World Congress, SDN World Congress, Linux Conference Australia, Automation Everywhere and many more. Randy holds a Bachelor of Science degree in computer science from Virginia Tech.
close this window
Martin Gysi works as a network architect at Swisscom, currently focusing on the B2B network services. He has held various positions in research and engineering and was president of the Swiss IPv6 task force. He holds an MSc in telecommunication systems.
close this window
Joe Mocerino oversees solutions strategy and marketing for the Fujitsu 1FINITY, Smart xHaul Transport and FLASHWAVE Packet Optical Portfolio. He has written numerous whitepapers and served in speaking roles for telecom and CATV forums, currently focusing on Mobile xhaul Optimization and service delivery. He has a 30-year track record in product line management, marketing, business development, sales, engineering and manufacturing. Joe's technology expertise includes Packet ONP, OTN, CPRI, SONET/SDH/PDH, DSL, WAN/mesh networks, packet networking and CATV headend optics platforms.
close this window
Clarke is Principal Architect of emerging technologies at Shaw Communications. In this role, he analyzes emerging technologies and works with senior executives to develop product strategy. Prior to Shaw, Clarke spent over a decade at CableLabs analyzing and developing new technologies for the cable television industry. He is a public speaker on the Internet of Things (IoT) and a board member of Open Connectivity Foundation (OCF), an international IoT standards organization. He has occasionally been a judge for the CES Innovation Awards. Clarke served on the board of directors of Universal Plug-n-Play Forum (UPnP), chaired the Technical Committee, and led the Internet of Things task force until UPnP was acquired by OCF. He currently chairs the developer tools group in OCF. He has also chaired various task forces related to video and television in the World Wide Web Consortium (W3C). He has developed key technologies for the delivery of IP video and other cable services through the web. In general, Clarke relishes developing connected services as they cross traditional product boundaries.

Over his career Clarke has worked in engineering, research, product management and strategy around digital media and communications at Shaw, CableLabs, MediaOne, SonicBlue and Qwest. He built the world's largest subwoofer and holds over twenty issued patents (and dozens not yet issued). In his spare time, he designs and builds home recording studios, theaters and other custom home improvements. He holds MSEE degrees from Brigham Young University and Georgia Tech and an MBA from the University of Colorado.
close this window

Webinar Archive Registration
To register for this webinar, please complete the form below. Take care to provide all required information (indicated in
red
). Press
Register
to complete your registration. If you have already registered for our site or for one of our webinars, you may
login
to register without re-entering your information.