Communication Service Providers - Accelerating Time to Revenue
Date / Time:
Wednesday, June 17, 2020, 11:00 a.m. New York
Overview: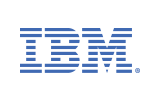 Communication Service Providers are transforming their networks allowing for a quicker and more agile pivot to revenue generating services. In this webinar there will be a lively discussion about the challenges CSPs face migrating from proprietary, legacy systems to virtual and cloud-native network functions to make this transformation, and how automation plays an essential role in operationalizing new services in a quick and cost effective way. Learn how IBM + Red Hat provide market leading solutions for global service providers, reducing expenses significantly, and accelerating time to revenue.
IBM and RedHat experts will also discuss many emerging service provider use cases including:
fully orchestrated virtual radio access network system
virtual infrastructure integration
automated deployment for vRAN
Speakers

Jennifer Clark, Principal Analyst - Cloud Infrastructure and Edge Computing, Heavy Reading | bio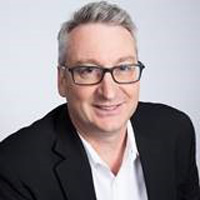 Craig Farrell, VP and Chief Technology Officer, Global Telecom Industry, IBM | bio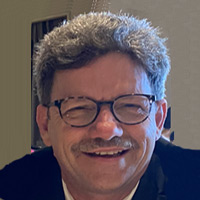 Ian Hood, P.Eng, Chief Technologist, Global Service Providers, Red Hat | bio
Cloud Infrastructure and Edge Computing. Clark provides actionable insight into service provider evolution, examining the challenges and opportunities facing network operators as they move towards 5G and IoT with an increasingly virtualized and cloud native infrastructure. Clark examines the solutions and technology reshaping the telco data center, technologies such as Edge Computing, Open Source, OpenStack, container networking, Network Orchestration, Data Center Interconnect, Software Defined Networks (SDN), and Network Functions Virtualization (NFV).

Clark started her industry research career with the Yankee Group, which was acquired by 451 Research in 2013. She held the role of Sr. Vice President at Yankee Group. Prior to joining Yankee Group, Clark was Manager of Network Planning and Strategy for Wang Laboratories'corporate data network. She began her career at Wang with responsibility for the domestic and international roll-out of Wang's packet network, connecting more than 250 locations in 14 countries. Before joining Wang, she was a member of the IT research and development division of Commercial Union Insurance Companies.

Clark is a highly regarded speaker at industry seminars and conferences and is frequently cited by the commercial and trade press. She has been a guest lecturer at the MIT Sloan School of Management and is a member of the IEEE. She holds a B.A. degree from Mount Holyoke College.
close this window
Dr. Craig Farrell is currently VP and Chief Technology Officer, Global Telecom Industry, at IBM. Craig is responsible for Global Telco Industry Requirements, technology strategy, service provider frameworks, acquisitions, Standards and integrating research into the various IBM Telecom solutions. With over 20 years Telecom experience Craig is also a member of the advisory board of the Telemanagement Forum (TMF). Craig joined IBM in 2006 as part of IBM's acquisition of Micromuse where he served as the Chief Technology Officer responsible for product roadmaps and strategy. Prior to joining Micromuse Craig was the CEO, President, and Chief Technology Officer of NETWORK HARMONi which Micromuse acquired in 2003. NETWORK HARMONi evolved from NDG Software, a software utility company that Craig cofounded in Australia. Prior to forming NDG Software, he was on the faculty of the Department of Computer Science at Curtin University in Perth, Australia, and was also an adjunct fellow at the Australian Telecommunications Research Institute (ATRI).

His research interests have included computer communications, network management and operating systems. Craig currently has several patents and his other publications include Internet RFCs and numerous journal and conference papers. From 1985 to 1989 he worked for AT&T as a systems engineer. He holds a BSc (Hons) in Computer Science from the University of Western Australia and a Ph.D. Computer Science from Curtin University. In 2009 IBM named Craig as an IBM Distinguished Engineer and in 2010 became a member of the IBM Industry Academy.
close this window
Ian is Chief Technologist, Global Service Provider business for Red Hat, the world's leading provider of open source technologies. Ian brings more than 35 years of engineering and telecommunications technology leadership to Red Hat. Acting as a catalyst and trusted advisor, Ian brings together a wealth of industry and open source community insight to help our customers flourish in the digital transformation era.

More recently, Ian was responsible for global service provider architecture at Cisco, leading their SDN/NFV vision and business transformation strategy. With his extensive background in system engineering, product management, and business, Ian has proven expertise in helping organizations navigate and succeed in today's fast-paced competitive environment.

Ian grew up in Owen Sound, just a few hours north of Toronto in Canada, and spent the first half of his career designing and building communications networks for operators and governments around the world (e.g Petronas Towers, MCI/Verizon, SBC/ATT, Canada Post, Bell Canada, Telus, Rogers, Department of Defense, CSIS, Bank of Canada) and was the chief communications engineer for the Canadian global embassy network (Ministry of Foreign Affairs).

Ian is a very active and sought after speaker for engagements at many emerging technology, industry, and customer forums. Ian is a licensed Professional Engineer in Ontario, and holds a B.A.Sc (Honours) in Electrical Engineering from University of Waterloo.
close this window

Webinar Registration
To register for this webinar, please complete the form below. Take care to provide all required information (indicated in
red
). Press
Register
to complete your registration. If you have already registered for our site or for one of our webinars, you may
login
to register without re-entering your information.