Fast Forward to IP-Delivered Video
Date / Time:
Wednesday, June 3, 2020, 12:00 p.m. New York / 5:00 p.m London
Overview:


Hear from cable operators and other industry leaders who are now delivering video services over IP technology.
How are these providers making the transition from video delivered over legacy access networks?
Is IP enabling a unified experience over multiple networks and devices?
Are the promised benefits of lower CPE costs, self-install kits and bring-your-own-device models coming true?
In this webinar sponsored by Vecima Networks and TiVo, we will tackle these questions and more, and offer up case studies of service providers now deploying IP video services.
Speakers

Alan Breznick, Cable/Video Practice Leader, Light Reading | bio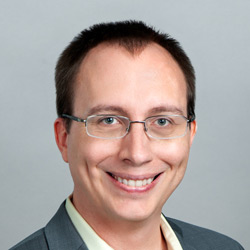 Kyle Goodwin, Vice President, Product & Innovation, Vecima | bio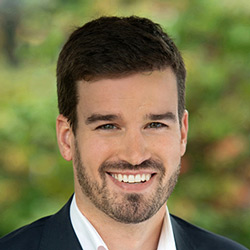 Liam Bresnahan, Senior Director of Product Management for Footprint, TiVo | bio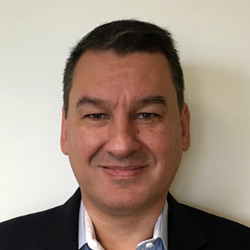 Eduardo Donatelli, Head of Technology & Video Platforms, Millicom | bio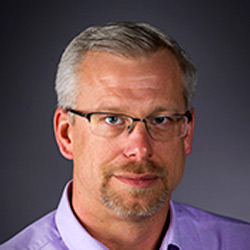 Bill Chatwell, Director of Video Systems, Midco | bio
Alan Breznick has tracked the media, telecommunications, broadband, and consumer electronics industries for more than 20 years. Before switching over to Heavy Reading in 2007, he was the original editor of Light Reading Cable Website and founding author of Heavy Reading's Cable Industry Insider. At Heavy Reading, he primarily focuses on cable/MSO services, technologies, and networks, as well as IPTV infrastructure. Alan was formerly a broadband analyst for Kinetic Strategies and a contributing analyst for One Touch Intelligence. He previously reported for Communications Daily, Cable World, Multichannel News, Broadband Daily, Crain's New York Business, and Genuine Article Press, among other publications.
close this window
Kyle Goodwin comes from a financial technology background, with 15 years of experience leading the development and productization of mission critical applications in banking, insurance, and finance.

Kyle joined Concurrent Technology in March 2016 to lead research and development of the company's content delivery portfolio of products through a time of transition in the cable industry prior to the organization being acquired by Vecima Networks.

He has led the creation of products for the IP video streaming space and continues to guide Vecima's investments in the future of video in his current position as Vice President, Product and Innovation. Kyle continues to lead new product creation as well as product line management for all the Vecima products.
close this window
Liam Bresnahan is the Senior Director of Product Management for Footprint at TiVo. With more than 12 years of experience in product management and technology, Liam drives success in creating products and partnerships for PayTV Operators that results in next-generation solutions for easily accessible content across multiple device platforms. Previously, Liam worked within Ericsson and Microsoft where he was responsible for Solution Architecture in EMEA, focused on Mediaroom, Mediaroom Reach and Mediafirst.
close this window
Eduardo Donatelli has been an integral part of the evolution on the Pay-Tv ecosystem, actively contributing to the design, implementation, launch and operation of multiple innovative services, most of them a "first of its kind". Launched a digital platform for content distribution for LatAm Pay-Tv & Telecom operators, where he has built a reputation for developing technological solutions to enable business strategies while building out cost effective solutions to attend the market needs.Standing at the forefront of the fastest moving technology industry trend, he spent the past 7 years evangelizing an industry wide shift to enable OTT cloud services and has championed OTT services to its stakeholders and customers, when his vision and strategy, enabled the launch of a LatAm Netflix challenger service named ClaroVideo and more recently Tigo ONEtv.
close this window
Bill Chatwell oversees the design, deployment, and maintenance of Midco's advanced video services and previously held the positions of Video Systems Manager and Digital Video Engineer. He joined the Midco team in 2006 after working at Sencore Electronics for nine years in various roles including Digital Video Application Engineer. Prior to that, Chatwell served on active duty in the US Navy for six years as an Electronic Weapon Systems Technician, working on radar and shipboard weapon platforms. He also served an additional 15 years in the Navy Reserve, retiring in 2012. Chatwell received his technical education while in the Navy and attending classes through the University Center in Sioux Falls, SD. He earned an associates degree in applied management from National American University in 2007. Chatwell also serves on the board of directors for the Dakota Territory chapter of the Society of Cable Telecommunications Engineers (SCTE-ISBE).
close this window
Clarke is Principal Architect of emerging technologies at Shaw Communications. In this role, he analyzes emerging technologies and works with senior executives to develop product strategy. Prior to Shaw, Clarke spent over a decade at CableLabs analyzing and developing new technologies for the cable television industry. He is a public speaker on the Internet of Things (IoT) and a board member of Open Connectivity Foundation (OCF), an international IoT standards organization. He has occasionally been a judge for the CES Innovation Awards. Clarke served on the board of directors of Universal Plug-n-Play Forum (UPnP), chaired the Technical Committee, and led the Internet of Things task force until UPnP was acquired by OCF. He currently chairs the developer tools group in OCF. He has also chaired various task forces related to video and television in the World Wide Web Consortium (W3C). He has developed key technologies for the delivery of IP video and other cable services through the web. In general, Clarke relishes developing connected services as they cross traditional product boundaries.

Over his career Clarke has worked in engineering, research, product management and strategy around digital media and communications at Shaw, CableLabs, MediaOne, SonicBlue and Qwest. He built the world's largest subwoofer and holds over twenty issued patents (and dozens not yet issued). In his spare time, he designs and builds home recording studios, theaters and other custom home improvements. He holds MSEE degrees from Brigham Young University and Georgia Tech and an MBA from the University of Colorado.
close this window

Webinar Archive Registration
To register for this webinar, please complete the form below. Take care to provide all required information (indicated in
red
). Press
Register
to complete your registration. If you have already registered for our site or for one of our webinars, you may
login
to register without re-entering your information.