Deploying PON in a Pandemic World
Date / Time:
Thursday, June 25, 2020, 11:00 a.m.New York / 4:00 p.m. London
Overview:

If challenges bring with them opportunities, then the COVID-19 pandemic has certainly brought plenty of opportunities for broadband technology, and especially for PON. Since the pandemic struck in full force earlier this year, service providers have seen traffic surge 20% or more on both the upstream and downstream sides of their broadband networks.
How are savvy service providers turning these hefty bandwidth challenges into promising opportunities? Which PON technologies are they choosing to deploy and why? And what are they doing differently in this "new abnormal" environment to ensure that their subscribers enjoy the quality-of-experience they not only expect but must have?
Join Light Reading and Calix for answers to these questions and more in an upcoming webinar. During this session, we will discuss:
What is the best PON technology for your applications?
Has deploying PON changed in today's new world?
What do you need to ensure your subscribers can meet the needs of all the people now living, working and learning at home?
Speakers

Alan Breznick, Cable/Video Practice Leader, Light Reading | bio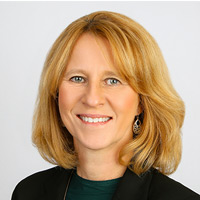 Teresa McGaughey, Senior Director Systems Marketing, Calix | bio
Alan Breznick has tracked the media, telecommunications, broadband, and consumer electronics industries for more than 20 years. Before switching over to Heavy Reading in 2007, he was the original editor of Light Reading Cable Website and founding author of Heavy Reading's Cable Industry Insider. At Heavy Reading, he primarily focuses on cable/MSO services, technologies, and networks, as well as IPTV infrastructure. Alan was formerly a broadband analyst for Kinetic Strategies and a contributing analyst for One Touch Intelligence. He previously reported for Communications Daily, Cable World, Multichannel News, Broadband Daily, Crain's New York Business, and Genuine Article Press, among other publications.
close this window
With over 20 years of experience in the telecommunications industry with a focus on the access network in software development, product management, sales and marketing,?as well as a patent in router on a chip technology.

Teresa has extensive knowledge on what it takes to make networks work and a global perspective on them. She holds a BS in Computer Science and at Calix she is currently Area Vice President of Access and Field Marketing.
close this window
George Malim is a freelance technology journalist. He covers the telecoms and Internet of Things (IoT) markets and contributes to industry media including Light Reading, MobileWorldLive, TotalTele.com, UC Today, Capacity, IBC365 and The Mobile Network. He is managing editor of IoT Now which covers the Internet of Things industry and of sister title VanillaPlus, which covers the telecoms IT market.

Freelance since 2001, George began covering the telecoms industry in 1998 in staff positions at CommunicationsWeek International and Telecommunications International. While freelance he has served as editor of Stream, Europe's first magazine to cover mobile content, and as associate editor of Global Telecoms Business. In addition to writing news and features, hosting video content and moderating events George produces content on behalf of operators, vendors and creative agencies.
close this window
Martin Gysi works as a network architect at Swisscom, currently focusing on the B2B network services. He has held various positions in research and engineering and was president of the Swiss IPv6 task force. He holds an MSc in telecommunication systems.
close this window
Joe Mocerino oversees solutions strategy and marketing for the Fujitsu 1FINITY, Smart xHaul Transport and FLASHWAVE Packet Optical Portfolio. He has written numerous whitepapers and served in speaking roles for telecom and CATV forums, currently focusing on Mobile xhaul Optimization and service delivery. He has a 30-year track record in product line management, marketing, business development, sales, engineering and manufacturing. Joe's technology expertise includes Packet ONP, OTN, CPRI, SONET/SDH/PDH, DSL, WAN/mesh networks, packet networking and CATV headend optics platforms.
close this window
Clarke is Principal Architect of emerging technologies at Shaw Communications. In this role, he analyzes emerging technologies and works with senior executives to develop product strategy. Prior to Shaw, Clarke spent over a decade at CableLabs analyzing and developing new technologies for the cable television industry. He is a public speaker on the Internet of Things (IoT) and a board member of Open Connectivity Foundation (OCF), an international IoT standards organization. He has occasionally been a judge for the CES Innovation Awards. Clarke served on the board of directors of Universal Plug-n-Play Forum (UPnP), chaired the Technical Committee, and led the Internet of Things task force until UPnP was acquired by OCF. He currently chairs the developer tools group in OCF. He has also chaired various task forces related to video and television in the World Wide Web Consortium (W3C). He has developed key technologies for the delivery of IP video and other cable services through the web. In general, Clarke relishes developing connected services as they cross traditional product boundaries.

Over his career Clarke has worked in engineering, research, product management and strategy around digital media and communications at Shaw, CableLabs, MediaOne, SonicBlue and Qwest. He built the world's largest subwoofer and holds over twenty issued patents (and dozens not yet issued). In his spare time, he designs and builds home recording studios, theaters and other custom home improvements. He holds MSEE degrees from Brigham Young University and Georgia Tech and an MBA from the University of Colorado.
close this window

Webinar Archive Registration
To register for this webinar, please complete the form below. Take care to provide all required information (indicated in
red
). Press
Register
to complete your registration. If you have already registered for our site or for one of our webinars, you may
login
to register without re-entering your information.