Reveal the invisible: using machine learning to transform the mobile user experience
Date / Time:
Tuesday, May 12, 2020, 11:00 am New York / 4:00 pm London
Overview: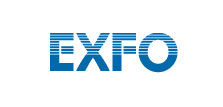 Speakers
Jim Hodges, Chief Analyst – Cloud and Security, Heavy Reading
Graham Kunz, Head of Solutions Pre-Sales, EXFO
Mobile networks are increasingly complex to manage. Over the past three years, outages have increased by 46% with little end in sight given traffic is forecasted to increase by over 700% within four years.
In the midst of this, mobile customers have higher expectations. Net promoter score (NPS), the key predictor of customer lifetime value and propensity to churn, is now 49% dependent on users' network experience. Beyond outages, frequent degradations that impact their ability to get things done are now responsible for 98% of customer dissatisfaction. Fixing the user experience is paramount in a time of single-digit margins, uncertain financial conditions and the race to build out 5G.
But user experience is largely invisible to operators. Existing monitoring systems that report aggregate KPIs over 5 to 15 minutes can't resolve the individual user experience, so impairments often go unnoticed. The call center is usually the first to know when there is a problem, but since subscribers are more likely to churn than call, it's often too little, too late.
In response, operators are now turning to machine learning-based analytics to enable them to quickly cut through seas of alarms to find fault origins and maintain user experience. This webinar will show early examples of the new visibility these techniques enable at three leading mobile operators in Europe, the Middle East and North America.
Specific topics to be addressed in this webinar include:
User experience research trends from a recent Heavy Reading survey conducted for EXFO
The impact of disruptive traffic conditions on customer user experience
How machine learning detection and diagnosis integrates into existing NOC tools
The value proposition of implementing AI-based service assurance
(Source for statistics: GSMA 2020, Heavy Reading, 2019-08 global MNO survey for EXFO)
Jim Hodges, Chief Analyst – Cloud and Security, Heavy Reading


Jim leads Heavy Reading's research on the impact of NFV on the control plane and application layers at the core and edge. This includes the evolution path of SIP applications, unified communications (UC), IP Multimedia Subsystem (IMS), session border controllers (SBCs), Diameter signaling controllers (DSCs), policy controllers and WebRTC. Jim is also focused on the network and subscriber impact of Big Data and Analytics. He authors Heavy Reading's NFV and SDN Market Trackers. Other areas of research coverage include Subscriber Data Management (SDM) and fixed-line TDM replacement. Jim joined Heavy Reading from Nortel Networks, where he tracked the VoIP and application server market landscape and was a key contributor to the development of Wireless Intelligent Network (WIN) standards. Additional technical experience was gained with Bell Canada, where he performed IN and SS7 network planning, numbering administration, technical model forecast creation and definition of regulatory-based interconnection models. Jim is based in Ottawa, Canada.
close this window
Graham Kunz, Head of Solutions Pre-Sales, EXFO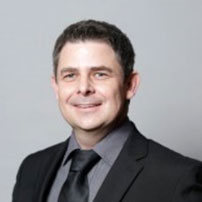 As Intelligence Content Manager, Wei's responsibilities include managing and often producing Telecoms.com Intelligence material, daily content writing for Telecoms.com and other group titles, undertaking special projects, and supporting external partners. Wei has close to two decades' experience in the ICT industries in Asia and Europe, both on the corporate side and on the professional service side. His former employers include Nokia and Strategy Analytics.
close this window
Leo Liu, Service Solution Architecture & 5G End to End Services Marketing Manager, Huawei
 
close this window

Webinar Archive Registration
To register for this webinar, please complete the form below. Take care to provide all required information (indicated in
red
). Press
Register
to complete your registration. If you have already registered for our site or for one of our webinars, you may
login
to register without re-entering your information.