Accelerate 5G for Business – What Actions Can CSPs Take?
Date / Time:
Tuesday, April 28, 2020, 10:00 a.m New York / 3:00 p.m London
Overview: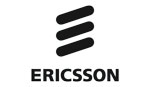 Speakers
5G is here and ready to power enterprises. Let's start innovating.
Industry digitalization is happening today. With the potential to increase revenues by 35%, the digital transformation of industries opens a significant opportunity for communication service providers (CSPs) to leverage the benefits of 5G cellular technology and build new markets, outside the borders of traditional telecom. Enterprises around the world are open to engage with them as they seek solutions and services to enhance their digital maturity and competitiveness. However, the demands enterprises put on CSPs to cater for such transformations also reveal gaps in today's capabilities, that must be addressed.
In this webinar, we will cover what leading service providers have identified as critical to develop their 5G enterprise business, and what steps to take to succeed in the new 5G marketplace. Key topics include:
The voice of 1100 enterprise IT decision-makers across industries and markets
Use case examples illustrating the characteristics of the 5G powered business
The most critical initial capabilities to succeed in the innovative 5G landscape
A stepwise approach to success: A practitioner´s guide to 5G for enterprises
Gabriel Brown, Principal Analyst – Mobile Networks and 5G, Heavy Reading


Gabriel leads mobile network research for Heavy Reading. He covers system architecture including RAN, core, and service-layer platforms. Key research topics include 5G, LTE Advanced, software-based mobile core, and the application of cloud technologies to mobile networking. Gabriel has more than 15 years' experience as a mobile network analyst. Prior to joining Heavy Reading, he was Chief Analyst for Light Reading's Insider research service; before that, he was editor of IP Wireline and Wireless Week at London's Euromoney Institutional Investor.
close this window
Martin Ekstrand, Strategic Marketing Manager, Ericsson


Martin Ekstrand is responsible for 5G Strategic Marketing for Ericsson in the Digital Services area. Martin has more than 20 years of experience in the IT and telecommunications industry, where he has held various management positions in strategy and business development, strategic price management, partner management and sales. Martin´s focus area encompasses a marketing program lead role, and a narrative content development role; engaging with different key stakeholders to support telecommunication service providers´ journey to leverage the services differentiation and operations-efficiencies opportunities presented by 5G and automation technologies.
close this window
Peter Marshall, Portfolio Marketing Manager, Ericsson


Peter Marshall has held various roles in telecommunications over 25 years, working with operators, suppliers, research bodies and start-ups to develop their business. Working with Ericsson, he is a frequent public speaker and communicator to cross-functional business audiences about 5G use cases and products from around the world. He regularly takes part in major speaking events and leads high profile demonstrations on leading edge technology linked to 5G. He is regarded as a uniquely informed communicator with effective visionary skills who has developed various ecosystems centered around the emerging 5G technology area.
close this window
Peter Linder, 5G Marketing, Ericsson


Peter Linder is responsible for 5G Marketing for Ericsson in North America. A professional speaker dedicated to make you see 5G with 2020 vision.

His extensive career at Ericsson covers fixed and mobile broadband networking, global and US markets combined with innovation at the intersection of technology and business disruptions. Peter graduated with a double degree from Chalmers University in Gothenburg, Sweden, in Electrical Engineering and International Business Management. He is passionate about learning and is fluent in three languages. A passionate traveler, he has visited 202 airports so far in life. He is fascinated by the engineered insanity delivered by Formula 1. Dallas, Texas, is his home base.
close this window