Key Considerations for Acceleration Solutions in 5G Networks
Date / Time:
Tuesday, June 16, 2020, 11:00 a.m.New York / 5:00 p.m. London
Overview: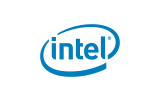 The 5G network infrastructure from the radio unit to the cloud is evolving to deliver higher bandwidths. This requires many more radio units of significantly greater complexity, presenting challenges in both traditional and disaggregated end-to-end wireless network deployments that can be addressed through acceleration solutions.
In this webinar we will:
Summarize the key points of change/evolution in 5G networks and challenges when deploying radio units
Discuss key considerations for programmable acceleration solutions for use in fronthaul gateway (FHGW), L1 acceleration and radio beam forming/digital front end
Highlight an example of a programmable acceleration solution for FHGW deployments
Speakers

Simon Stanley, Analyst at Large, Heavy Reading | bio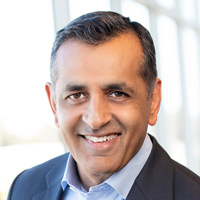 Ronnie Vasishta, VP & General Manager, Programmable Solutions Group, Intel | bio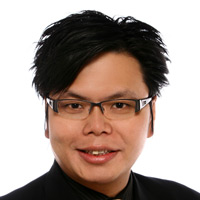 Remus Tan, Director of Product Line Management, Ciena | bio
Simon is Founder and Principal Consultant at Earlswood Marketing Ltd., an independent market analyst and consulting company based in the U.K. His work has included investment due diligence, market analysis for investors and business/product strategy for semiconductor companies.

Simon is also Analyst at Large for Heavy Reading and has written extensively for Light Reading. His reports and Webinars cover a variety of communications-related subjects, including SDN/NFV, LTE/5G, 100G/400G components, Open Compute, smart NICs, uCPE, multicore processors and switch chipsets. He has also run several Light Reading events covering next-generation networking components.

Prior to founding Earlswood Marketing, Simon spent more than 15 years in product marketing and business management. He has held senior positions with Fujitsu, National Semiconductor and U.K. startup ClearSpeed, covering networking, personal systems and graphics in Europe, North America and Japan.

Simon has spent more than 30 years in the electronics industry, including several years designing systems for leading aerospace and mass-transit manufacturers, before moving into semiconductor marketing. In 1983, Simon earned a Bachelor's in Electronic and Electrical Engineering from Brunel University, London. He can be contacted at [email protected].
close this window
Ronnie Vasishta serves as vice president and General Manager of the Networking and Configurable Logic Division within the Programmable Solutions Group at Intel Corporation. Ronnie has over 30 years of experience in general management, marketing, strategic planning, operational management and engineering in the semiconductor and communications field. Prior to joining Intel through the acquisition of eASIC corporation in 2018, Ronnie served as the President and Chief Executive Officer of eASIC. As CEO Ronnie was able to grow the custom logic fabless custom silicon company from pre-revenue to the point of filing a public S-1 registration with the SEC in the USA. Then, eASIC took the strategic vector of being acquired by Intel Corporation. Ronnie oversaw the negotiation and acquisition of eASIC . Prior to eASIC, Ronnie was vice president of Technology Marketing at LSI Logic, where he served in various engineering, technical and strategic marketing management positions. Ronnie drove the strategic direction of the ASIC product line, and his areas of responsibilities included all aspects of the ASIC and custom logic products, EDA, design methodology, IP (serving on the board of the VSIA), silicon process technology, manufacturing and strategic partnerships. Ronnie also held management roles for LSI Logic in Europe, based in the UK. Prior to LSI Logic, Ronnie held process and test engineering positions at Motorola Incorporated and STC Semiconductor. Ronnie has served as an advisor to several startup companies in disruptive technology areas including enterprise cloud, high performance computing, storage components plus others. Ronnie has BSc (Hons) in Electrical and Electronic Engineering from Trent University, Nottingham, UK.
close this window
Remus Tan is a Director of Product Line Management in Ciena Global Products and Services Organization and with responsibility overseeing Ciena's Wireless Mobility/5G Portfolio Solutions & Standards. One of his responsibilities include helping Ciena develop their portfolio solutions and requirements on wireless mobility including 5G xHaul; Virtualized and Disaggregated RAN platforms; 5G transport slicing; and various advanced 5G related applications like Dynamic Spectrum Sharing with CPRI to O-RAN L1 Offload and 5G Systems software workloads acceleration (i.e. 5G Core User Plane Function acceleration).
close this window
As a Business Development Manager for Anritsu Company, Daniel is responsible for providing technical support to sales, marketing and customers in North & South America. Daniel holds a B. S. in Telecommunications Management from DeVry University, is a member of OIF (Optical Internetworking Forum) Networking and Operations Working Group (WG), IEEE Communications Society (ComSoc) and Ethernet Alliance, and holds a Personal Certification for MEF (Metro Ethernet Forum) Carrier Ethernet 2.0. He also has several of his articles published in Lightwave, ISE Magazine, Mission Critical and Pipeline publications.
close this window
Joe Mocerino oversees solutions strategy and marketing for the Fujitsu 1FINITY, Smart xHaul Transport and FLASHWAVE Packet Optical Portfolio. He has written numerous whitepapers and served in speaking roles for telecom and CATV forums, currently focusing on Mobile xhaul Optimization and service delivery. He has a 30-year track record in product line management, marketing, business development, sales, engineering and manufacturing. Joe's technology expertise includes Packet ONP, OTN, CPRI, SONET/SDH/PDH, DSL, WAN/mesh networks, packet networking and CATV headend optics platforms.
close this window
Clarke is Principal Architect of emerging technologies at Shaw Communications. In this role, he analyzes emerging technologies and works with senior executives to develop product strategy. Prior to Shaw, Clarke spent over a decade at CableLabs analyzing and developing new technologies for the cable television industry. He is a public speaker on the Internet of Things (IoT) and a board member of Open Connectivity Foundation (OCF), an international IoT standards organization. He has occasionally been a judge for the CES Innovation Awards. Clarke served on the board of directors of Universal Plug-n-Play Forum (UPnP), chaired the Technical Committee, and led the Internet of Things task force until UPnP was acquired by OCF. He currently chairs the developer tools group in OCF. He has also chaired various task forces related to video and television in the World Wide Web Consortium (W3C). He has developed key technologies for the delivery of IP video and other cable services through the web. In general, Clarke relishes developing connected services as they cross traditional product boundaries.

Over his career Clarke has worked in engineering, research, product management and strategy around digital media and communications at Shaw, CableLabs, MediaOne, SonicBlue and Qwest. He built the world's largest subwoofer and holds over twenty issued patents (and dozens not yet issued). In his spare time, he designs and builds home recording studios, theaters and other custom home improvements. He holds MSEE degrees from Brigham Young University and Georgia Tech and an MBA from the University of Colorado.
close this window

Webinar Archive Registration
To register for this webinar, please complete the form below. Take care to provide all required information (indicated in
red
). Press
Register
to complete your registration. If you have already registered for our site or for one of our webinars, you may
login
to register without re-entering your information.