Security Agility – Case Studies and Key Learnings From 5G Deployments
Date / Time:
Wednesday, March 25, 2020, 12:00 p.m. New York / 4:00 p.m London
Overview: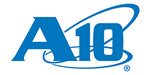 Speakers
Jim Hodges, Chief Analyst – Cloud and Security, Heavy Reading

Terry Young, Director 5G Marketing, A10 Networks
Your security infrastructure should be as agile as your mobile network.
Improving network and service agility has been top of mind for mobile operators as they have transitioned their network to 5G over the last year. At stake – new 5G service opportunities that depend on agility for more selective targeting and customization of network capabilities.
Network security is paramount to 5G success, yet increasing the agility of security infrastructure has been problematic for mobile operators that have often accumulated multiple legacy security solutions over several technology transitions. As traffic from 5G critical enterprise and consumer applications becomes increasingly mobile and demands higher levels of availability and protection, security agility will be key to operator success.
In this webinar, A10 Networks will describe security agility and key learnings from deployments with mobile network operators over the last year. It will include case study-based examples of operators that are moving their networks towards 5G, virtualized core and MEC architectures. Insights will be provided on:
Characteristics of security agility
Automation and elastic scalability that helps optimize investment per node (case study)
Improve DNS security without disrupting DNS service with DoH (case study)
Move to MEC: security agility for rapid roll out (case study)
Jim Hodges, Chief Analyst – Cloud and Security, Heavy Reading


Jim leads Heavy Reading's research on the impact of NFV on the control plane and application layers at the core and edge. This includes the evolution path of SIP applications, unified communications (UC), IP Multimedia Subsystem (IMS), session border controllers (SBCs), Diameter signaling controllers (DSCs), policy controllers and WebRTC. Jim is also focused on the network and subscriber impact of Big Data and Analytics. He authors Heavy Reading's NFV and SDN Market Trackers. Other areas of research coverage include Subscriber Data Management (SDM) and fixed-line TDM replacement. Jim joined Heavy Reading from Nortel Networks, where he tracked the VoIP and application server market landscape and was a key contributor to the development of Wireless Intelligent Network (WIN) standards. Additional technical experience was gained with Bell Canada, where he performed IN and SS7 network planning, numbering administration, technical model forecast creation and definition of regulatory-based interconnection models. Jim is based in Ottawa, Canada.
close this window
Ravi Raj Bhat, SVP, Global Field CTO, A10 Networks

Ravi Raj Bhat is the global field sales CTO and shared services SVP for A10 Networks. His responsibilities include driving a global technical community across sales, product management, engineering and the customer and partner ecosystem to ensure A10 Networks continues to drive technology leadership in 5G, multi-cloud and security infrastructures.

Bhat brings over 25 years of experience in the technology industry, including a variety of senior roles leading globally-dispersed engineering teams across Asia Pacific, North America and Europe. He has been involved in delivering leading technologies including distributed cloud platforms, SaaS voice/video conferencing solutions, networking products for enterprise and telco and launched Intel's first dual-core server processor. Prior to Ericsson, Bhat held leadership positions at Radisys and Continuous Computing. He is the co-author of two books and over 30 papers and articles in various technical journals and publications.
close this window
Terry Young, Director 5G Marketing, A10 Networks


Terry Young is director of 5G marketing at A10 Networks. She is responsible for driving messaging, marketing strategy and sales enablement programs that articulate A10 Networks' 5G business value for mobile network operators and other service providers.

Terry has 20 years experience in the telecommunications industry, including AT&T where she developed market strategy recommendations for new business initiatives. As a principal analyst for Healy & Co., a syndicated market research company, early in the 3G technology introduction, her 3G/4G market analysis and forecasts were published by the UMTS Forum. She also previously led marketing programs with several start-up mobile infrastructure and software vendors, including Infoblox and Palo Alto Networks.

Terry has an MBA from Arizona State University and lives in the San Francisco Bay Area.
close this window