Current Security Case Studies in 5G/IoT and MSSP
Date / Time:
Thursday, April 9, 2020, 10:00 am New York / 3:00 pm London
Overview: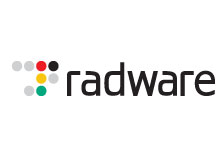 Speakers
Jim Hodges, Chief Analyst – Cloud and Security, Heavy Reading

Mike O'Malley, Vice President of Carrier Strategy and Business Development, Radware
Join us as Mike O'Malley , VP of Strategy at Radware, and Jim Hodges, Chief Analyst at Heavy Reading, discuss two current case studies in Tier 1 service providers looking at two things: a) state-of-the-art 5G/IoT protection; and b) becoming a managed security service provider (MSSP).
Attendees will learn about the new landscape and new threats associated with 5G/IoT and understand how one large carrier plans to combat those threats. In addition, attendees will understand the opportunity and business case behind service providers offering new managed security services for enterprise customers and how another large Tier 1 carrier is delivering those services. Finally, attendees will be introduced to additional resources available from Heavy Reading and Radware to better understand these two emerging security use cases.
Jim Hodges, Chief Analyst – Cloud and Security, Heavy Reading


Jim leads Heavy Reading's research on the impact of NFV on the control plane and application layers at the core and edge. This includes the evolution path of SIP applications, unified communications (UC), IP Multimedia Subsystem (IMS), session border controllers (SBCs), Diameter signaling controllers (DSCs), policy controllers and WebRTC. Jim is also focused on the network and subscriber impact of Big Data and Analytics. He authors Heavy Reading's NFV and SDN Market Trackers. Other areas of research coverage include Subscriber Data Management (SDM) and fixed-line TDM replacement. Jim joined Heavy Reading from Nortel Networks, where he tracked the VoIP and application server market landscape and was a key contributor to the development of Wireless Intelligent Network (WIN) standards. Additional technical experience was gained with Bell Canada, where he performed IN and SS7 network planning, numbering administration, technical model forecast creation and definition of regulatory-based interconnection models. Jim is based in Ottawa, Canada.
close this window
Mike O'Malley, Vice President of Carrier Strategy and Business Development, Radware


Mike O'Malley brings 20 years of experience in strategy, product and business development, marketing, M&A and executive management to Radware. Currently, Mr. O'Malley is the Vice President of Carrier Strategy and Business Development for Radware. In this role, he is responsible for leading strategic initiatives for wireless, wireline and cloud service providers. Mr. O'Malley has extensive experience developing innovative products and strategies in technology businesses including security, cloud and wireless. Prior to Radware, Mr. O'Malley held various executive management positions leading growing business units at Tellabs, VASCO and Ericsson. Mr. O'Malley holds a Master of Business Administration degree, a Master of Science in electrical engineering, and a Bachelor of Science in electrical engineering from the University of Illinois. He also is a graduate of the Executive Strategy Programs at the University of Chicago.
close this window
Pascal Geenens, EMEA Security Evangelist, Radware


As the EMEA Cyber Security Evangelist for Radware, Pascal helps execute the company's thought leadership on today's security threat landscape. Pascal brings over two decades of experience in many aspects of Information Technology and holds a degree in Civil Engineering from the Free University of Brussels, specialized in electronics and parallel computing. As part of the Radware Security Research team Pascal actively researches IoT malware. Pascal discovered the BrickerBot, JenX and Demonbot botnets, did extensive research on Hajime, the Hadoop YARN attack surface, and follows closely new developments and threats in the IoT space as well as applications of AI in cyber security and hacking.
close this window

Webinar Registration
To register for this webinar, please complete the form below. Take care to provide all required information (indicated in
red
). Press
Register
to complete your registration. If you have already registered for our site or for one of our webinars, you may
login
to register without re-entering your information.