How to Avoid Turning Mass Fiber Deployments into an OPEX Vortex
Date / Time:
Wednesday, April 8, 2020, 11:00 am New York / 4:00 pm London
Overview: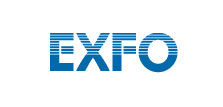 Speakers
This session will challenge current testing approaches and expose their shortcomings as service providers deploy many more fiber links in preparation for 5G rollouts. The evolution of the networks requires revised methods and procedures to keep service providers and their contractors efficient and profitable. Learn how a simple proactive change can make or break your business.
In this webinar, you'll learn about:
The fiber optic challenges you will be facing
How yesterday's testing methods cannot meet the demands of tomorrow's networks
How simple and easy steps by the techs can save big sums
Alan Breznick, Cable/Video Practice Leader, Light Reading


Alan Breznick has tracked the media, telecommunications, broadband, and consumer electronics industries for more than 20 years. Before switching over to Heavy Reading in 2007, he was the original editor of Light Reading Cable Website and founding author of Heavy Reading's Cable Industry Insider. At Heavy Reading, he primarily focuses on cable/MSO services, technologies, and networks, as well as IPTV infrastructure. Alan was formerly a broadband analyst for Kinetic Strategies and a contributing analyst for One Touch Intelligence. He previously reported for Communications Daily, Cable World, Multichannel News, Broadband Daily, Crain's New York Business, and Genuine Article Press, among other publications.
close this window
Jimmy Gagnon, Product Line Manager, EXFO


Jimmy Gagnon has been working for EXFO in optics and telecommunications for over 12 years holding different positions, making his way up to Product Line Manager in the marketing group. Jimmy has been supporting and developing the OTDR business for four years now, specializing in FTTH and CATV markets. Besides this direct experience in telecommunications, Jimmy worked for three years as a major account manager for a Quebec company in electronics, acquiring important skills in project management and customer relations. Jimmy holds a technical degree in Electronics from Limoilou College, Quebec City.
close this window
Francis Audet, Senior Product Line Manager, EXFO


Graduated in Optical Engineering from Laval University in Quebec City, Francis now compiles 11 years of experience in the Telecom industry, working for EXFO Inc., a fiber optics Test and Measurement world leader. He is currently Senior Product Line managers for Advanced Optics and High Speed – Next Generation Networks solutions. Prior to joining EXFO in 2000, Francis was Sales Manager at Gentec Inc., addressing the High Power laser industry. Francis is currently looking for publishers for his upcoming book...
close this window