Boosting Your 5G Monetization with a Distributed Cloud Architecture for Charging
Date / Time:
Tuesday, February 4, 2020, 11:00 a.m New York./4:00 p.m.London
Overview: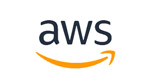 Speakers
James Crawshaw, Senior Analyst – Service Provider IT and Automation, Heavy Reading

Ron Porter, Product Marketing Lead, Monetization Solutions, Amdocs

Robin Harwani, Global Partner Telecom Segment, Architecture and Solutions Lead - Amazon Web Services
The world of digital and the rise of 5G create new opportunities for operators to expand into new business value chains. Consequently, operators need agile monetization systems that reflect a new portfolio of services, business models and a new approach to consumer payments and value. All of this plus ensuring they meet the technology requirements of 5G and cloud-native IT, while also lowering TCO and performing at scale.
Implementing charging systems as a fully cloud-native solution leverages the full benefits of the cloud, such as agility, elasticity and cost optimization. Furthermore, utilizing a distributed edge architecture to deploy charging functions closer to the end devices will serve to reduce HW and signaling footprint, which are expected to increase dramatically with the surge of connected devices over the 5G network.
In this webinar, Amdocs and AWS will present their approaches to bringing cloud and edge into the operator's monetization domain, through Amdocs' RevenueONE, AWS' public cloud and AWS' Outposts.
Join this webinar to learn:
The advantages of a decentralized architecture for 5G charging
Different use cases of charging functions running on the public cloud and its edge extensions
How AWS Outposts can complement your hybrid cloud infrastructure
James Crawshaw, Senior Analyst – Service Provider IT and Automation, Heavy Reading


James leads Heavy Reading's OSS/BSS research service. He examines the breadth of software used by communications service providers in customer, business, service and infrastructure management. James's areas of focus include BSS, OSS, SDP, policy management, revenue assurance, service assurance, analytics and business intelligence. He is particularly interested in the impact of SDN and NFV on operator's IT systems.

Prior to joining Heavy Reading, James worked for more than 15 years as an analyst covering technology and telecom companies for various investment banks and industry research firms. He previously worked as a management consultant in industry.

James holds a BSc and MEng in Electrical and Mechanical Engineering from the University of Manchester, England.
close this window
Ron Porter, Product Marketing Lead, Monetization Solutions, Amdocs


Ron Porter is the product marketing lead for Amdocs monetization solutions. He is part of Amdocs' technology team covering the industry shift into the digital era of 5G, cloud and IoT and the wide opportunities that come with it. As a Communication Systems Engineer with an MBA in marketing and finance, and with over 15 years of experience in the telecom industry, Ron has a passion for bridging technological advancements with business opportunities that are driving the industry's revolution.
close this window
Robin Harwani, Global Partner Telecom Segment, Architecture and Solutions Lead - Amazon Web Services


Robin is the Partner Solution Architecture Lead for Worldwide Telecom vertical at Amazon Web Services responsible for partner technology engagements, customer pre-sales and delivery of IT, Mobile and Cloud solutions. He has led large cloud technology partner/customer engagements and practice development with 100's of ISV and GSI solution launches for the Telecom vertical at AWS. He enjoys projects and opportunities to architect, analyze, evaluate and implement best in class processes, tools, methodologies and innovation to benefit the customers by revenue increase or implement efficiency.
close this window
Lindsay Newell, Head of Marketing, Nuage Networks from Nokia


Lindsay currently leads the global marketing team for Nuage Networks from Nokia. He is responsible for all marketing and communications activities, including strategy, campaigns and content as well as co-marketing with Service Providers delivering SD-WAN solutions using Nuage Networks products and technology. Lindsay has been based in Silicon Valley for the past 20 years, leading product marketing for Nortel's Enterprise Switching business, marketing at start-up TiMetra Networks, marketing at Alcatel's IP Division, and product marketing for the Fixed, Wireless, IP/Optical and Software/Services businesses of Alcatel-Lucent. He began his career in the UK in various roles spanning network support, technical consulting and pre-sales and holds an HND in Electronics from City of Bath Technical College in England.
close this window
Shyamal Kumar, Founder & CEO Lavelle Networks


Shyamal is a data networking product leader, and in his current endeavour has built some of the world's largest SD-WAN rollouts in digital transformation projects. He is passionate about SDN/NFV, and has been instrumental in breakthrough product lines like the Juniper MX.
close this window