Connectivity Is Dead: Long Live (Intelligent, Infinite, Cloud) Connectivity
Date / Time:
Wednesday, March 18, 2020, 11:00 am New York / 3:00 pm London
Overview: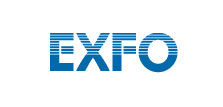 Speakers
Connectivity is no longer an interesting topic. Or is it? As the 5G era dawns, the potential use cases and impact of wireless/mobile connectivity have been attracting attention. Importantly, discussions focus not only on the value but also on the "profile" of connectivity. Indeed, new (mainly IT) concepts – including cloudification and open network architectures – are drastically changing the wireless/mobile industry.
Join Dr. Konstantinos Stavropoulos, solution marketing lead at EXFO, and Gabriel Brown, principal analyst at Heavy Reading, for an insightful discussion on 5G connectivity. In this webinar, you will learn about:
The value of connectivity now and in the future, focusing on 5G
The main aspects of connectivity, from intelligence to (resource) infinity to cloud
The key network – domain and architecture-related – challenges for connectivity
The key business challenges for connectivity
Ways to make the most of connectivity in consumer/enterprise use cases
Gabriel Brown, Principal Analyst – Mobile Networks and 5G, Heavy Reading


Gabriel leads mobile network research for Heavy Reading. He covers system architecture including RAN, core, and service-layer platforms. Key research topics include 5G, LTE Advanced, software-based mobile core, and the application of cloud technologies to mobile networking. Gabriel has more than 15 years' experience as a mobile network analyst. Prior to joining Heavy Reading, he was Chief Analyst for Light Reading's Insider research service; before that, he was editor of IP Wireline and Wireless Week at London's Euromoney Institutional Investor.
close this window
Dr. Konstantinos Stavropoulos, Solution Marketing Lead, EXFO


Dr. Konstantinos Stavropoulos develops and executes the marketing strategy for EXFO's mobile network (access, core, end-to-end) monitoring/optimization solutions, which include intelligent software platforms and expert professional services. His main areas of focus are 5G, 4G evolution, network virtualization/transformation, analytics, and automation. In addition to EXFO's 5G solutions and market positioning, he actively contributes to the promotion of EXFO's solutions for automated operations and fiber monitoring.

Konstantinos has been focusing on mobile networks for more than 20 years, through academic and professional roles. His experience covers diverse areas, from antenna array systems research and mobile network planning/optimization consultancy to the development/management/marketing of innovative software solutions. These solutions have supported automated planning/optimization, customer experience geolocation, device interoperability and acceptance testing, service assurance for physical/virtual networks, centralized and automated operations, and (big data) analytics. Konstantinos holds a PhD in electrical and electronic engineering from Imperial College London, has presented at dozens of conferences and webinars, and has authored several articles, blogs and white papers on mobile networks.
close this window
Francis Audet, Senior Product Line Manager, EXFO


Graduated in Optical Engineering from Laval University in Quebec City, Francis now compiles 11 years of experience in the Telecom industry, working for EXFO Inc., a fiber optics Test and Measurement world leader. He is currently Senior Product Line managers for Advanced Optics and High Speed – Next Generation Networks solutions. Prior to joining EXFO in 2000, Francis was Sales Manager at Gentec Inc., addressing the High Power laser industry. Francis is currently looking for publishers for his upcoming book...
close this window