Securing the 5G-Ready Telco Cloud
Date / Time:
Wednesday, January 29, 2020, 10 p.m. EST (Thursday, Jan 30th- 8 a.m. India, 11 a.m. Singapore, 1 p.m. Brisbane)
Overview: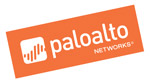 Speakers
The technological shift to dynamic and scalable architectures brings agility and flexibility to network modernization - reducing the time to bring new services to market while enabling rapid service deployment. In response, service providers are now building a highly-distributed telco cloud environment that spans across multi-vendor, multi-site cloud infrastructures, designed to meet the performance and scalability requirements that advanced 5G-enabled service offerings will require.
These evolving network architectural changes vastly impact security postures that mobile operators are required to adopt in their journey to 5G. As service providers prepare for building out 5G-ready telco clouds, they will need a resilient network with robust security mechanisms to support the diversity and performance requirements of 5G-enabled applications and services.
During this session, we will discuss:
Security implications of cloud adoption in telco environments
How to enforce cloud-agnostic security at scale across cloud architectures
Ways to embed security in every stage of DevOps workflow to secure your container workloads
We will conclude the discussion by providing a five-step approach for building a proactive defense around your 5G-ready telco clouds.
Jim Hodges, Chief Analyst – Cloud and Security, Heavy Reading


Jim leads Heavy Reading's research on the impact of NFV on the control plane and application layers at the core and edge. This includes the evolution path of SIP applications, unified communications (UC), IP Multimedia Subsystem (IMS), session border controllers (SBCs), Diameter signaling controllers (DSCs), policy controllers and WebRTC. Jim is also focused on the network and subscriber impact of Big Data and Analytics. He authors Heavy Reading's NFV and SDN Market Trackers. Other areas of research coverage include Subscriber Data Management (SDM) and fixed-line TDM replacement. Jim joined Heavy Reading from Nortel Networks, where he tracked the VoIP and application server market landscape and was a key contributor to the development of Wireless Intelligent Network (WIN) standards. Additional technical experience was gained with Bell Canada, where he performed IN and SS7 network planning, numbering administration, technical model forecast creation and definition of regulatory-based interconnection models. Jim is based in Ottawa, Canada.
close this window
Lakshmi Kandadai, Director of Product Marketing, Palo Alto Networks


Lakshmi Kandadai leads Product Marketing for Service Provider Security at Palo Alto Networks, driving the marketing strategy and execution – from awareness, enablement and demand generation – for 5G and IoT security initiatives. Prior to this role, she was leading product marketing for the service provider segment at A10 Networks and managing the strategic technical marketing efforts for products and solutions across RAN, MEC, IP & broadband at Ericsson. She has more than ten years of experience working in the telecommunications industry, and holds a Master's degree in computer science from The University of Texas at Dallas.
close this window
Del Rodillas, Director, Industrial Cybersecurity Marketing, Palo Alto Networks


Del Rodillas built from scratch Palo Alto Networks' ICS/SCADA positioning and go-to-market strategy, drove the inclusion of key industrial solutions into the product roadmap and facilitated key ICS partnerships. He currently leads a global team of ICS experts focused on thought-leadership, end-user collaboration and ICS solution development. He has more than 22 years of industry experience spanning cybersecurity, networking, aerospace/defense and technology with roles in strategic marketing and engineering, including his first job as a semiconductor manufacturing yield engineer.
close this window