Network Slicing & the New Business Model in the 5G Era
Date / Time:
Tuesday, December 17, 2019, 9:00 am New York / 2:00 pm London
Overview: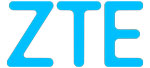 Speakers
Gabriel Brown, Principal Analyst – Mobile Networks and 5G, Heavy Reading

Jiashun Tu, Principal Scientist of NFV/SDN, ZTE
Compared with building a physical network infrastructure, a virtualized private 5G network using end-to-end network slicing shortens TTM (Time to Market) and represents a huge saving, and there are no regulatory issues associated with spectrum licenses. A 5G end-to-end network slicing solution integrates SDN/NFV, network slicing and related technologies to help different types and sizes enterprises to have their own service-level agreement (SLA) guaranteed VPN/slice (eMBB, uRLLC, mMTC) at an affordable price. But the question is: how can the mobile industry make money from this?
The mobile industry is facing a crisis in its business model. The traditional B2C Model with unlimited data traffic packet will lead to the stagnation of operators' income, while network investment will continue to grow in the 5G era. While services such as autonomous driving, VR/AR are significant, the new features of 5G (low latency, ultra-bandwidth) are too difficult for end-users to understand and they will therefore be reluctant to pay for them directly. What are the new strategies - and major sources of income - for operators in 5G era? How can the enhancement of end-user experience in 5G be achieved? A new 5G business model is needed to solve all these problems.
Gabriel Brown, Principal Analyst – Mobile Networks and 5G, Heavy Reading


Gabriel leads mobile network research for Heavy Reading. He covers system architecture including RAN, core, and service-layer platforms. Key research topics include 5G, LTE Advanced, software-based mobile core, and the application of cloud technologies to mobile networking. Gabriel has more than 15 years' experience as a mobile network analyst. Prior to joining Heavy Reading, he was Chief Analyst for Light Reading's Insider research service; before that, he was editor of IP Wireline and Wireless Week at London's Euromoney Institutional Investor.
close this window
Jiashun Tu, Principal Scientist of NFV/SDN, ZTE


Mr. Jiashun Tu (Jason) has focused on research of Telecom Industry from TDM->IP->Cloud for 20+ year and now is the Principle Scientist of ZTE NFV/SDN solution. As one of the main designer of ZTE 2G/3G/4G /5G and fixed core network, he is now pushing the telecom network evolve to Telco Cloud , which will help to converge the CT and IT industry in the 5G era. Mr. Tu acts as associate rapporteur in ITU-T in Q8/SG13 (2004 study period) and Q14/SG13 (2008 study period).
close this window
Glenn Calafati, Global Marketing Director, Ciena


Glenn Calafati has responsibility for business development within the content industries segment. In this role, he consults with cable operators and media companies on next-generation technologies and service development. Prior to joining Ciena, he was Vice President of Product Development and Technology at Sidera Networks and held similar technology roles at the data center operator Telx and Cablevison's Lightpath division. As Chief Engineer at Cablevision, Glenn led the network planning and architecture defining Ethernet Service delivery architectures for voice, video and enterprise data services across core, distribution and access layers. He started his career with Verizon where he held several technology roles in operations.
close this window