SD-WAN Security Services: Implementation, Integration & Impacts
Date / Time:
Thursday, January 30, 2020, 11.00 a.m. New York / 4.00 p.m. London
Overview: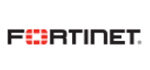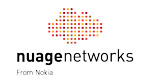 Speakers
Jim Hodges, Chief Analyst – Cloud and Security, Heavy Reading

Oren Marmur, Head of NFV, Amdocs

Vinod Sundarraj, Sr. Director, Product Marketing - Cloud Products and MSSP Solutions, Fortinet

Lindsay Newell, Head of Marketing, Nuage Networks from Nokia

Shyamal Kumar, Founder & CEO Lavelle Networks
SD-WAN has come a long way in a very short period of time. Not only in terms of commercial adoption, but also in the scope of services supported.
One area that has undoubtedly fueled this growth is the integration of powerful security capabilities. In order to fully understand the impact of security services on SD-WAN implementation, in 4Q 2019, Heavy Reading, in collaboration with Amdocs, Fortinet, Lavelle Networks and Nuage Networks, created and fielded a comprehensive SD-WAN security-focused survey designed to provide granular insights into the state of SD-WAN security services.
This webinar will provide a readout of several key survey findings. Topics to be addressed include:
SD-WAN security service implementation timeline and anticipated growth metrics
SD-WAN security service integration models
Location preferences for deploying SD-WAN security services
Specific security service implementation priorities
Implementation challenges as well as service differentiation opportunities
Security VNF orchestration preferences
The role of analytics to enhance SD-WAN security service delivery
Jim Hodges, Chief Analyst – Cloud and Security, Heavy Reading


Jim leads Heavy Reading's research on the impact of NFV on the control plane and application layers at the core and edge. This includes the evolution path of SIP applications, unified communications (UC), IP Multimedia Subsystem (IMS), session border controllers (SBCs), Diameter signaling controllers (DSCs), policy controllers and WebRTC. Jim is also focused on the network and subscriber impact of Big Data and Analytics. He authors Heavy Reading's NFV and SDN Market Trackers. Other areas of research coverage include Subscriber Data Management (SDM) and fixed-line TDM replacement. Jim joined Heavy Reading from Nortel Networks, where he tracked the VoIP and application server market landscape and was a key contributor to the development of Wireless Intelligent Network (WIN) standards. Additional technical experience was gained with Bell Canada, where he performed IN and SS7 network planning, numbering administration, technical model forecast creation and definition of regulatory-based interconnection models. Jim is based in Ottawa, Canada.
close this window
Oren Marmur, Head of NFV, Amdocs


Oren Marmur is the Head of NFV at Amdocs, and leads all business and product-related activities in the Network Function Virtualization space, including NFV Orchestration, VNF Management, and NFV Ecosystem and Partnership program. He has also been leading all of Amdocs' SD WAN-related activities as part of Amdocs overall NFV strategy, including key projects already deployed at several Tier-1 operator customers, where SD-WAN is the main use case being supported. With over 20 years of experience in the telecom and optical industries, Oren has held several executive, business and technical-related positions and specializes in leading advanced technologies into successful execution, market penetration and strong business growth. Previous senior roles prior to Amdocs include CEO of Mishor 3D (developing an innovative Augmented Reality solution for the automotive market), and CEO of Mobix, a leading communication solution provider for the Smart-Grid and Smart-Metering market. Oren was also Head of the Optical Networking & CESR Line of Business at ECI Telecom, a leading supplier of networking infrastructure for carrier and service provider networks worldwide, and has successfully managed the transition of ECI's Optical Networking business to become ECI's major growth engine and one of the company's most profitable businesses. Oren was also the Founder of FlexLight Networks, a venture capital-backed startup company that pioneered the GPON optical-access market.
close this window
Vinod Sundarraj, Sr. Director, Product Marketing - Cloud Products and MSSP Solutions, Fortinet


Vinod Sundarraj is a Senior Director of Product Marketing for Cloud Products and MSSP Solutions at Fortinet with deep experience in the networking and security industries. He has extensive background in product management and marketing from Juniper Networks, Trapeze Networks and Intel Corporation.
close this window
Lindsay Newell, Head of Marketing, Nuage Networks from Nokia


Lindsay currently leads the global marketing team for Nuage Networks from Nokia. He is responsible for all marketing and communications activities, including strategy, campaigns and content as well as co-marketing with Service Providers delivering SD-WAN solutions using Nuage Networks products and technology. Lindsay has been based in Silicon Valley for the past 20 years, leading product marketing for Nortel's Enterprise Switching business, marketing at start-up TiMetra Networks, marketing at Alcatel's IP Division, and product marketing for the Fixed, Wireless, IP/Optical and Software/Services businesses of Alcatel-Lucent. He began his career in the UK in various roles spanning network support, technical consulting and pre-sales and holds an HND in Electronics from City of Bath Technical College in England.
close this window
Shyamal Kumar, Founder & CEO Lavelle Networks


Shyamal is a data networking product leader, and in his current endeavour has built some of the world's largest SD-WAN rollouts in digital transformation projects. He is passionate about SDN/NFV, and has been instrumental in breakthrough product lines like the Juniper MX.
close this window