SCTE•ISBE Live Learning Webinar Series: Dreaming of Streaming Video
Date / Time:
Thursday, December 10, 2020, 2:00 pm New York / 7:00 pm London
Overview: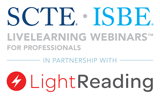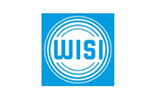 Led by Apple, Disney, NBCUniversal and AT&T, some of the world's largest media companies are now entering the booming streaming video space. For both pay-TV providers and legacy OTT video providers, this is making the video market even riskier and messier than before. But for cable, there may also be a silver lining here because of the potential opportunities that the increasingly crowded streaming space could provide. This webinar will explore the new avenues that may open up for the industry and the new ways that cable operators can reinvent their old pay-TV business models by playing in the streaming video market.
Speaker:

Alan Breznick, Cable/Video Practice Leader, Light Reading | bio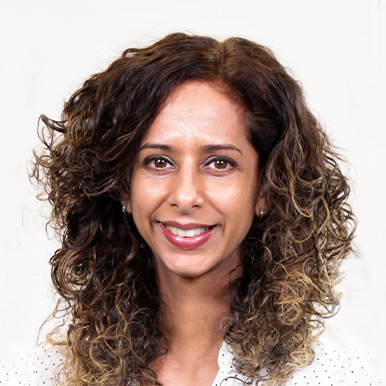 Sharen Sandhu, VP of Product, WISI | bio
Jeff Miller, President and CEO, ActiveVideo | bio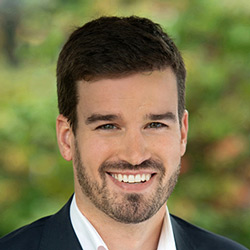 Liam Bresnahan, Senior Director of Product Management for Footprint, TiVo | bio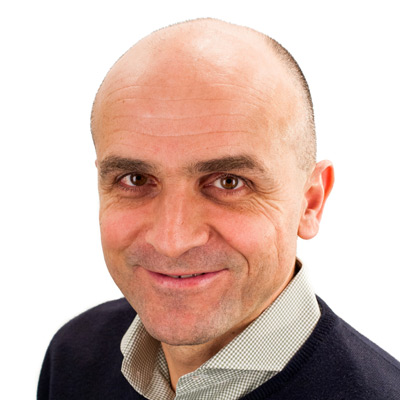 Jean Macher, Business Development Director, SaaS Solutions, Harmonic | bio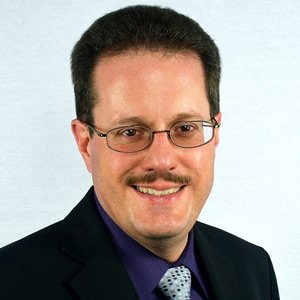 Dean Stoneback, Senior Director of Engineering and Standards, SCTE•ISBE | bio
Alan Breznick has tracked the media, telecommunications, broadband, and consumer electronics industries for more than 20 years. Before switching over to Heavy Reading in 2007, he was the original editor of Light Reading Cable Website and founding author of Heavy Reading's Cable Industry Insider. At Heavy Reading, he primarily focuses on cable/MSO services, technologies, and networks, as well as IPTV infrastructure. Alan was formerly a broadband analyst for Kinetic Strategies and a contributing analyst for One Touch Intelligence. He previously reported for Communications Daily, Cable World, Multichannel News, Broadband Daily, Crain's New York Business, and Genuine Article Press, among other publications.
close this window
Sharen Sandhu is VP of Product at WISI America, where she leads product management and marketing for the North American division of WISI. Sharen and her team have a collaborative, customer-centric approach to developing WISI's carrier-grade video solutions and lead the industry with a world-class user experience. Sharen has a Masters of Science degree in Design and Digital Media from the University of Edinburgh, and worked in software development before turning her focus to product management. She is based in Vancouver, Canada at WISI America's headquarters.
close this window
As President and CEO of ActiveVideo, Jeff Miller brings long-term vision and strategic thinking to address the technology and business requirements of service providers, content aggregators and app developers. He builds talented teams that drive technological change, most recently introducing ActiveVideo AppCloud - combining the power, independence, and diversity of the Android ecosystem with ActiveVideo's industry leading virtualization technology and experience.

Jeff joined ActiveVideo in 2000 as vice president of engineering, responsible for an architectural transformation to increase scalability, functionality and cost-effectiveness. During his tenure as president and CEO since 2005, he has guided ActiveVideo through multiple large-scale virtualization deployments with operators including Charter, J:COM and Liberty Global.

Prior to ActiveVideo, Jeff co-founded RISQ Modular Systems, an embedded computer manufacturer. Jeff holds a BS in Electrical Engineering from the University of California, Santa Barbara and an MS in Systems Management from the University of Southern California.
close this window
Liam Bresnahan is the Senior Director of Product Management for Footprint at TiVo. With more than 12 years of experience in product management and technology, Liam drives success in creating products and partnerships for PayTV Operators that results in next-generation solutions for easily accessible content across multiple device platforms. Previously, Liam worked within Ericsson and Microsoft where he was responsible for Solution Architecture in EMEA, focused on Mediaroom, Mediaroom Reach and Mediafirst.
close this window
Jean Macher is Business Development Director of SaaS Solutions for Harmonic where he drives the marketing effort for next-generation video solutions in the Americas. Macher joined Harmonic as part of the acquisition of Thomson Video Networks, bringing with him more than 20 years of experience in MPEG-related solutions and digital television implementation. Macher holds a Master of Science in Electrical Engineering from the Institut Supérieur d'Électronique in Paris.
close this window
Dean Stoneback is the Senior Director of Engineering and Standards at SCTE•ISBE and is responsible for the development of standards and operational practices for the broadband communications industry. Specific targets include reducing energy usage through the Energy 2020 program; assuring that networks are ready for DOCSIS 3.1 deployments; enabling advanced and IP video services and digital advertising; developing Internet of things (IoT) deployment methods; and supporting the migration of networks from coax to fiber delivery.

Prior to joining SCTE/ISBE in 2014, Dean spent 26 years with the Jerrold division of General Instrument, Motorola and ARRIS. As a senior manager with ARRIS, he most recently was responsible for systems analysis and architecture development for transmission products for the cable industry, including optics, RF, Ethernet and PON products. During his career he has focused primarily on fiber optic, RF and PON transmission systems and has experience in systems engineering, hardware design, and system integration and test.

Dean was editor of and a contributor to the Third Edition of the NCTA Recommended Practices for Measurements on Cable Television Systems in 2002 and the secretary and a contributor to the SCTE Measurement Recommended Practices for Cable Systems, Fourth Edition in 2012. He co-authored a book on the return path entitled, "Broadband Return Systems for Hybrid Fiber/Coax Cable TV Networks." A longtime participant in the SCTE Standards Program, he was the recipient in 2012 of the SCTE Excellence in Standards award. Dean received a B.S.E.E. degree from Geneva College in Beaver Falls, PA in 1988 and his M.S.E.E. degree from Drexel University in Philadelphia, PA in 1993.
close this window

Webinar Archive Registration
To register for this webinar, please complete the form below. Take care to provide all required information (indicated in
red
). Press
Register
to complete your registration. If you have already registered for our site or for one of our webinars, you may
login
to register without re-entering your information.