SCTE•ISBE Live Learning Webinar Series: Testing the Next-Gen Cable Network
Date / Time:
Thursday, November 19, 2020, 11:00 am New York / 4:00 pm London
Overview: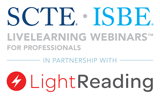 Cable technologists love to expound about the potential of DOCSIS 4.0, Distributed Access Architecture (DAA), Fiber Deep, network virtualization and the like. But, even as cable operators and their tech partners push ahead with HFC network upgrades and deployments of new technologies, they are also running into fresh challenges testing, monitoring and maintaining those next-gen networks. In this session, we will look at the core functions of measuring, monitoring and testing the next-gen cable network and see where those methods and techniques stand.
Speakers:

Alan Breznick, Cable/Video Practice Leader, Light Reading | bio

Jim Walsh, Solutions Marketing Manager, VIAVI Solutions | bio

Asaf Matatyaou, Vice President of Solutions and Product Management, Harmonic | bio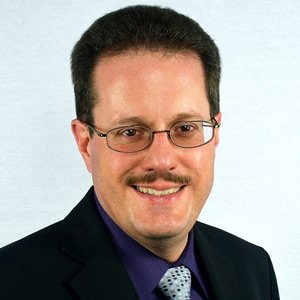 Dean Stoneback, Senior Director of Engineering and Standards, SCTE•ISBE | bio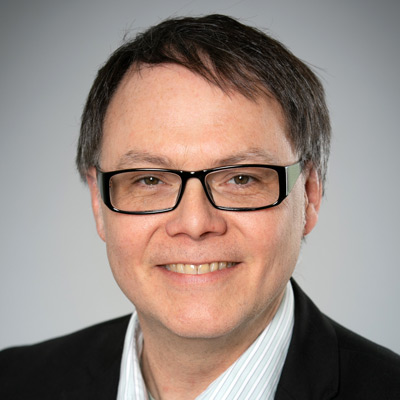 Jason Rupe, Ph.D., Principal Architect, Wired, R&D, CableLabs | bio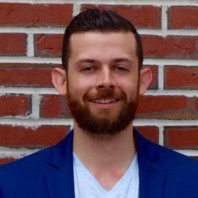 Griffin Ashe, Senior Architect – Service Provider & Edge Computing, Red Hat | bio
Alan Breznick has tracked the media, telecommunications, broadband, and consumer electronics industries for more than 20 years. Before switching over to Heavy Reading in 2007, he was the original editor of Light Reading Cable Website and founding author of Heavy Reading's Cable Industry Insider. At Heavy Reading, he primarily focuses on cable/MSO services, technologies, and networks, as well as IPTV infrastructure. Alan was formerly a broadband analyst for Kinetic Strategies and a contributing analyst for One Touch Intelligence. He previously reported for Communications Daily, Cable World, Multichannel News, Broadband Daily, Crain's New York Business, and Genuine Article Press, among other publications.
close this window
Jim has over 20 years of technology experience serving in a variety of roles primarily in the telecommunications and semiconductor industries, and is currently a Solutions Marketing Manager for VIAVI Solutions. Previous roles at VIAVI include Product Line Management positions covering HFC Monitoring portfolio and overall Software & Services portfolio. Jim has been a frequent panelist at SCTE Cable-Tech Expo and other international cable events. Prior to VIAVI Jim held various Engineering and Quality Management positions at Intel and Delphi Automotive Systems. Jim holds both undergraduate and MBA degrees from Purdue University, is a Six-Sigma Black Belt, and the holder of 6 US Patents.
close this window
Asaf Matatyaou is Vice President of Solutions and Product Management for the Cable Access Business at Harmonic. In this role, Asaf is responsible for product management, strategy and solution architectures, including Harmonic's virtual cable access solution, CableOS®. Asaf has over 20 years of experience as an engineer and executive in the cable industry, including roles where he led development of CMTS products and helped drive industry specifications. Asaf earned his BS degree in Computer Science and Engineering from the University of California, Davis.
close this window
Dean Stoneback is the Senior Director of Engineering and Standards at SCTE•ISBE and is responsible for the development of standards and operational practices for the broadband communications industry. Specific targets include reducing energy usage through the Energy 2020 program; assuring that networks are ready for DOCSIS 3.1 deployments; enabling advanced and IP video services and digital advertising; developing Internet of things (IoT) deployment methods; and supporting the migration of networks from coax to fiber delivery.

Prior to joining SCTE/ISBE in 2014, Dean spent 26 years with the Jerrold division of General Instrument, Motorola and ARRIS. As a senior manager with ARRIS, he most recently was responsible for systems analysis and architecture development for transmission products for the cable industry, including optics, RF, Ethernet and PON products. During his career he has focused primarily on fiber optic, RF and PON transmission systems and has experience in systems engineering, hardware design, and system integration and test.

Dean was editor of and a contributor to the Third Edition of the NCTA Recommended Practices for Measurements on Cable Television Systems in 2002 and the secretary and a contributor to the SCTE Measurement Recommended Practices for Cable Systems, Fourth Edition in 2012. He co-authored a book on the return path entitled, "Broadband Return Systems for Hybrid Fiber/Coax Cable TV Networks." A longtime participant in the SCTE Standards Program, he was the recipient in 2012 of the SCTE Excellence in Standards award. Dean received a B.S.E.E. degree from Geneva College in Beaver Falls, PA in 1988 and his M.S.E.E. degree from Drexel University in Philadelphia, PA in 1993.
close this window
Dr. Jason Rupe got his Ph.D. a long time ago, conducting research on large scale systems and networks for reliability and performance modeling. He taught quality control, reliability, and even a few software and electronics courses at various universities. He has worked at USWEST Advanced Technologies, Qwest Communications, Polar Star Consulting, Tenica, and as an independent consultant to the IEEE. In these companies, he has had titles including technical staff, senior technical staff, and director; but he has always been the companies' expert on reliability and quality. In these roles, he has been able to design or help design several networks for the government and private sector, assure broadband deployments are profitable and reliable, design solutions that meet targeted service level agreements, design and test network solutions for high reliability, and invent a few cool things too. He is heavily involved in the IEEE, in various roles at conferences, on the IEEE Reliability Society ExCom (elected), as a co-chair for the IEEE Blockchain Initiative, and as chair of IEEE Denver Section. Currently, he is the Principal Architect for Proactive Network Maintenance at CableLabs, where he is the champion for all opportunities to help the industry improve service reliability for the cable industry.
close this window
Griffin Ashe is a skilled business and technical strategist, public speaker, and product leader with extensive experience in the enterprise technology industry.

As a Senior Architect on Red Hat's Service Provider & Edge Computing team, Griffin helps define, communicate, and implement Red Hat's Open Hybrid Cloud strategy and leads strategic open source technology initiatives across the industry, while tracking and contributing to AI/ML, SDN, NFV, 5G, and Edge Computing developments.

His specialties include product strategy, business development, technical marketing, open source software, containers, Kubernetes, networking, industry and competitive analysis, automation, cloud strategies, IaaS, PaaS, distributed systems, and emerging technologies.
close this window

Webinar Archive Registration
To register for this webinar, please complete the form below. Take care to provide all required information (indicated in
red
). Press
Register
to complete your registration. If you have already registered for our site or for one of our webinars, you may
login
to register without re-entering your information.