SCTE•ISBE Live Learning Webinar Series: Closing the GAP on GAP
Date / Time:
Thursday, August 20, 2020, 11:00 am New York / 4:00 pm London
Overview: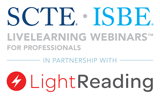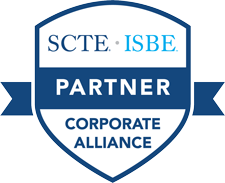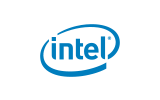 Under an evolving SCTE/ISBE standard known as the Generic Access Platform (GAP), cable technologists are now working on a fiber-optic node initiative that will standardize the node housings and the interfaces for various service modules that can be plugged into the node like Lego bricks. Rather than having to deploy or rip down discrete, proprietary nodes from various vendors for FTTP, DOCSIS 3.1, WiFi, 5G, wireless backhaul and so on, cable operators could instead snap in one standardized node housing or discard the modules as needed.
This webinar will look at the emerging GAP standard, the promise that the modular node initiative offers, the initial use cases for it and the hurdles that still must be overcome.
Speakers

Alan Breznick, Cable/Video Practice Leader, Light Reading | bio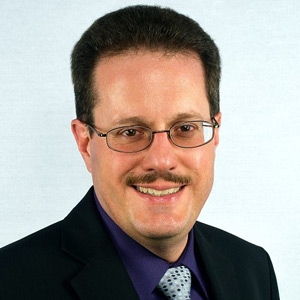 Dean Stoneback, Senior Director of Engineering and Standards, SCTE•ISBE | bio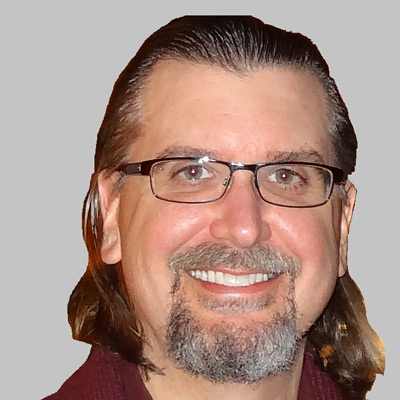 Ed Dylag, Market Development Manager, Intel Network Platforms Group | bio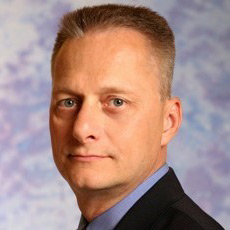 John Chapman, Fellow & CTO, Cable Access | bio

Colin Howlett, Vice President of Architecture, Vecima | bio
Alan Breznick has tracked the media, telecommunications, broadband, and consumer electronics industries for more than 20 years. Before switching over to Heavy Reading in 2007, he was the original editor of Light Reading Cable Website and founding author of Heavy Reading's Cable Industry Insider. At Heavy Reading, he primarily focuses on cable/MSO services, technologies, and networks, as well as IPTV infrastructure. Alan was formerly a broadband analyst for Kinetic Strategies and a contributing analyst for One Touch Intelligence. He previously reported for Communications Daily, Cable World, Multichannel News, Broadband Daily, Crain's New York Business, and Genuine Article Press, among other publications.
close this window
Dean Stoneback is the Senior Director of Engineering and Standards at SCTE•ISBE and is responsible for the development of standards and operational practices for the broadband communications industry. Specific targets include reducing energy usage through the Energy 2020 program; assuring that networks are ready for DOCSIS 3.1 deployments; enabling advanced and IP video services and digital advertising; developing Internet of things (IoT) deployment methods; and supporting the migration of networks from coax to fiber delivery.

Prior to joining SCTE/ISBE in 2014, Dean spent 26 years with the Jerrold division of General Instrument, Motorola and ARRIS. As a senior manager with ARRIS, he most recently was responsible for systems analysis and architecture development for transmission products for the cable industry, including optics, RF, Ethernet and PON products. During his career he has focused primarily on fiber optic, RF and PON transmission systems and has experience in systems engineering, hardware design, and system integration and test.

Dean was editor of and a contributor to the Third Edition of the NCTA Recommended Practices for Measurements on Cable Television Systems in 2002 and the secretary and a contributor to the SCTE Measurement Recommended Practices for Cable Systems, Fourth Edition in 2012. He co-authored a book on the return path entitled, "Broadband Return Systems for Hybrid Fiber/Coax Cable TV Networks." A longtime participant in the SCTE Standards Program, he was the recipient in 2012 of the SCTE Excellence in Standards award. Dean received a B.S.E.E. degree from Geneva College in Beaver Falls, PA in 1988 and his M.S.E.E. degree from Drexel University in Philadelphia, PA in 1993.
close this window
Ed is currently responsible for driving Network Functions Virtualization (NFV) and Media opportunities in the Cable and Wireless industries. In his 20 years at Intel Ed has held various roles in product management and segment marketing in IP Telephony, Routing and Switching and Network Access. Ed got his start in communications 30 years ago as a software engineer and holds a BS Electrical Engineering degree from the State University of New York at Buffalo.
close this window
John T. Chapman is a Cisco Fellow and the Chief Technical Officer for the Cable Access Business Unit. In this role, John is responsible for innovation, strategy, architecture, and standards work relating to the Cable Industry.

John began his formal career designing telephony interfaces for ROLM/IBM/Siemens. In 1989, John joined Cisco where he invented HSSI, which for a few years formed the backbone of the Internet. Later projects included the Cisco 3000 Router, the Cisco smart serial interfaces, and leading the first full-custom ASIC team at Cisco (Mueslix).

John helped found the CMTS Group at Cisco in 1996 and architected the uBR7246 CMTS, the industry's first cable modem termination system. He has made significant contributions to Cisco and the cable industry through his pioneering work in Multimedia Traffic Engineering (MMTE) and in initiating and leading a series of DOCSIS innovations such as UGS, DSG, Modular CMTS, Remote PHY, DOCSIS 3.0 bonding, DOCSIS 3.1 (OFDM Profiles, DTP) and now DOCSIS 3.1 FDX.

John has received three Cisco Pioneering Technology Awards, has over 100 patents issued and/or pending, and has published over 30 papers. John was inducted into the SCTE Hall of Fame in 2012 for his work in DOCSIS and he received the National Innovation Award in China for his work on Remote PHY.
close this window
Colin Howlett is the Vice President of Architecture, joining Vecima in 1997. He is responsible for defining the overall technology strategy at Vecima and leads a group of product architects who work directly with customers to define the next generation of Vecima products. Colin has been an active participant in industry standards development within CableLabs and the WiMAX Forum, and is currently actively involved in DOCSIS 3.1 initiatives at CableLabs. He holds multiple patents related to his work in cable broadband access systems at Vecima. Colin holds a Bachelor of Electrical Engineering degree and a Bachelor of Computer Science degree from the University of Saskatchewan.
close this window

Webinar Archive Registration
To register for this webinar, please complete the form below. Take care to provide all required information (indicated in
red
). Press
Register
to complete your registration. If you have already registered for our site or for one of our webinars, you may
login
to register without re-entering your information.